How do our food experts cook and eat? This week, London based plant-based doctor and food reviewer @srilankanfooddoc, Sajini, takes our Q&A!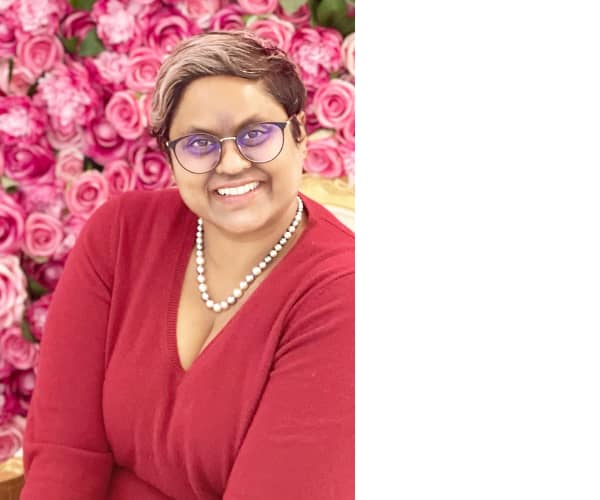 1.

What started your food reviews?
- I've been a doctor for over 14 years (and a consultant for almost 3). I have been blogging on Lankandoc plus writing magazines and websites for even longer than that! I took a decade-long writing break to get my medical career on track before returning to the Sri Lankan heritage blogging scene - this time on Instagram in December 2019! In June 2020; I turned vegan for health reasons and my food, beauty and lifestyle content (with pieces for @hype_experiences) soon followed!
2.

As a plant-based doctor, what do you do?
- I work as an Acute Medicine Consultant in a London Hospital. We see patients (adults who don't need operations/psychiatry treatment) who need inpatient stays and manage the first 24-72 hours of their care. I manage a full clinical timetable, train junior doctors and teach students from Imperial College, St George's and Brunel universities. I am happy to answer questions from patients and staff about plant-based options.
3.

The best thing about a plant-based diet and the biggest misconception?
- The best thing is the livity you gain from eating food which hasn't suffered to be on your plate. The biggest misconception is the fact that vegan options lack protein - they don't; you need to look in all the right places!
4.

The most useless and useful item in your kitchen right now?
- An unused Nespresso Dolce Gusto machine - they didn't have vegan latte pods here until very recently! The most used and useful appliance is my Tefal Airfryer.
5.

What cuisine is underrated?
- Definitely Sri Lankan - the variety and nutritional balance for vegetarians, vegans, flexitarians and gluten-free folk is unparalleled.
6.

Your favourite childhood meal?
- Seeya chips with everything! My grandfather had a limited range of foods to feed us when he babysat us; his thinly-cut fresh-fried potato chips in coconut oil were simply to die for. I make them when I'm feeling unhealthy!
7.

What's a dish you'd cross countries for?
- We are very spoilt in London so I'll have to cross countries to return back here! Chef Jeevani Mohotti's colourful village rice pack is excellent - you can try it for yourself at Rasa Bojun UK.
8.

A food trend you hate right now?
- Vegan junk food - it's mostly disgusting and unhealthy. I do like the vegan options at Sam's Chicken (Sri Lankan-owned) - their nuggets and dark chocolate churros are amazing!
9.

Easiest meal to impress someone?
- My Sri Lankan vegan Chinese spread - hot 'butter' mushrooms', BBQ pulled mushrooms, sticky no-chicken chillie, kang kung, rice and chillie paste.
10.

As a food reviewer, what is your biggest 'no' and your biggest 'yes'?
- The biggest 'no' is taking complimentary meals in exchange for favourable reviews. The biggest 'yes' is working together collaboratively to showcase food that you have previously enjoyed as a guest -this keeps your reviews authentic and honest.
11.

The most exotic food you've eaten?
- I tried crickets at Wahaca, this Mexican place in London - they were horrible!
12.

Your favourite odd food pairing?
- Vanilla ice cream and coca cola - you can't beat a coke float!
13.

Your proudest food invention?
- My vegan burgers for Aldi's (German supermarket) current social media campaign - their new vegan range is delicious!
14.

Your favourite food movie?
- Charlie and the Chocolate Factory - Johnny Depp is excellent!
15.

Cook at home or go out?
- My family and I cook very well, but we appreciate the quality time gained by going out!
16.

What should not be missing in your kitchen?
- Chillie flakes and mushroom stock powder.
17.

What's your favourite plant-based meal of all time?
- My dad's red rice hoppers with ala thel and sambols. His string hopper combo is excellent too!
18.

Everyone says it's always easy to be vegan with Sri Lankan cuisine! What's your favourite Lankan combo?
- It's got to be Vegan Lamprais-style packets from Chef Sylvia Perera at Colombo Kitchen - this is an absolute hit! She packs green-bean thel dala, mango curry, aubergine moju, devilled pineapple, polos, cashew curry, seeni sambal and ash plantains with rice and bakes it in a banana leaf.
19.

You've been doing a series of Sri Lankan Food lives! What's the concept behind it and who was your favourite guest so far?
- The concept is to bring food lovers across the globe together to discuss their perspectives and share unique experiences on our beloved Sri Lankan cuisine, culture and others. We have had MasterChef Australia Contestants, Sri Lankan Street Food Chefs, You Tubers and Food Bloggers amongst them. It's hard to choose a favourite as they have all been so kind and easy to work with! I've got a soft spot for Ranji Thangiah, the @tootingmama on Instagram. Not only is she a fantastic food photographer, blogger and advocate for Sri Lankan cuisine: she is also an IG live fan and I am so honoured to have been the very first person to host her on there! We have got some fantastic guests lined up (both Sri Lankan and otherwise), so watch this space!