Flower power, bright , island loving shirts are the biggest trend today, they seem to be trending from Bull & Bear, forever 21, Zara to H&M and to even most of our local brands who are championing this new look. It's amazing to see men dress up in some super bright propping colours and living the true island life
When you rock floral prints try not to look like your grandma's sofa. Just remember the fit is everything; finding a shirt that sits effortlessly across the chest and never tight on the arms – letting the sleeve cut a few centimetres above the elbow. So you can maybe give it a fold.
Today I feature this new brand in the market which has been making a big noise on social media, RETRO.20 is a super cool brand and they have worked on more prints and not only the traditional florals making it more summer friendly
You can follow them and make the order - make sure you pick the best fit

1. What's unique about this range of shirts?
Retro.90 is unique in its own way I can say, its prints are different from one to another but the theme of it never breaks. It's made 100% in Sri Lanka and made of breathable cotton which can beat the heat of the country. Right now there are plenty of printed shirts you see trending, Retro.90 has its own story.

2. What is the inspiration when you pick your Prints?
Basically in the first place when I got the idea of making my own brand my main motive was to make shirts which you can pull of anytime anywhere of the day. Work to evening throughout and be ready to be surprised. That's what made me select different types of cool prints for Retro.90

3. What do you feel, about the fashion market in Sri Lanka?
The fashion market in Sri Lanka is wider than before. Everyday you see upcoming designers mushrooming but also it's very difficult to sustain yourself in the market as it's very competitive. What I'd see here is if you make your own identity fail or succeed you'll be remembered.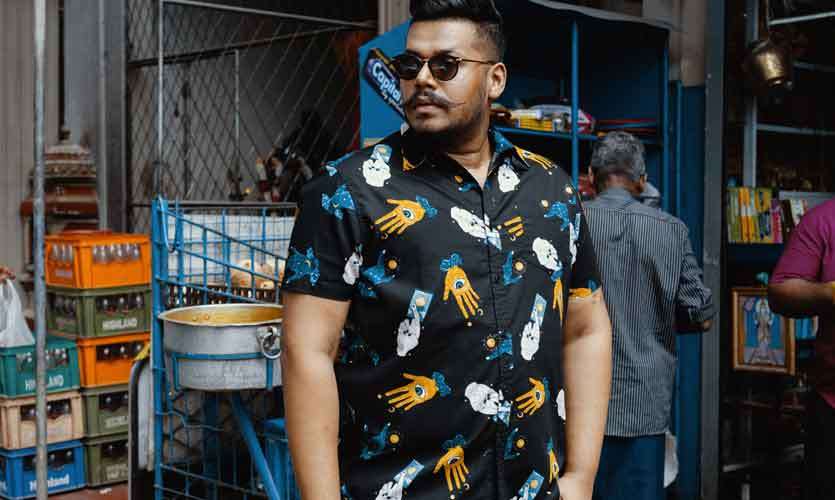 4. Do you feel your customers like to take risks in choosing shirts , and move from the safe blues / grays and blacks?
This was a tricky question for myself too. Actually, it was a risk taking bold prints into trend but I'm happy I took it. The feedbacks I receive after every purchase are mind blowing. Also these prints are contemporary with the trend.
5. What are the looks you featured in this shoot?
This is the latest collection of Retro.90 and its all about bringing back the excitement of the casual wear. These looks are more into push all the boundaries in day to day clothes that anyone always used to wear. I always try to do limited pieces with excellent stitching and sewing quality.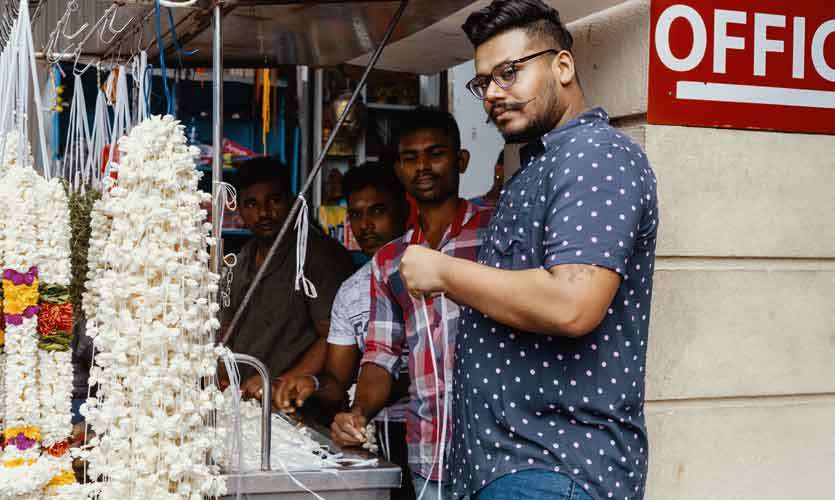 6. What look is in fashion now? And how can a Sri Lankan man make it work in this hot country?
Solid colours are always in the game, formal or informal. But prints are different. If you choose the right print that's a hit. Every print here in my collection is handpicked by me personally. Everyone deserves to wear the best! That's why I keep it simple and affordable.
Also to beat the heat, it's always advisable to wear cottons and cotton mixed garments to keep you the entire day fresh as a start.

7. What would you say is the best fit for a shirt like yours, should it be fitted or relaxed?
Anything is good when it's modest. So it is to clothing; my shirts fit good with all body types I can say. Slim guys looks good in anything so I wanna keep it good with both ends.

8. What are the new things you are bringing into your brand?
That's a surprise, let's keep it simple for the moment. Looking forward to making nicer shirts.

9. Where would you say is the best place to where Retro.90?
An evening occasion or a fun outing with the boys or even to work if you select the right print.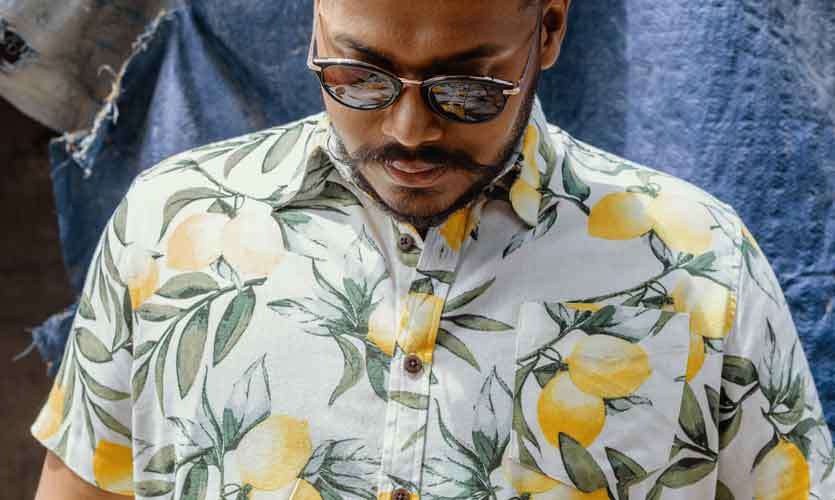 10. Where do you guys retail?
Still a small scale start up dreaming big. We have got a couple of retailing spaces, it's not all about the store I'd say it's about the place you retail to. So will hope for the best. Not in a hurry. Let the word spread more

11. How have you worked on the fit and cuts?
The most important thing in any clothing item is its fit. The cut and the fit are perfectly done with proper trials and guidance. I can assure the quality is worth the price you pay

12. What do you keep in mind - when you pick the prints?
I can call myself a more print and textile person, and I'm very picky on my own shirts .Back then, it was a bit of a challenge in picking shirts for me. When I came up with Retro.90 I made sure prints precisely should be contemporary. So when some prints were subtle some are very bold. As I mentioned previously, we have shirts for whoever you are