Today on Fashionably Danu, I feature a young talented man who has taken his time in creating a brand that's solid and neat. Zydhney makes personalized leather products and it's all made by hand by this creative genius Fazal.
Anything is possible according to him, and he has covered all areas with a fine finish - from your wallet to your passport holder he has it all! To know it's all hand made makes me love this product more. Today we feature some great products for men. He has a big collection for the lovely ladies too which you can check out on social media.
1. What made you start work with leather?
The world as we know is in a very critical state. To ensure the longevity of existence we as humans need to be more cautious in how we consume the finite sources that we are provided with. The want in me to be a part of the solution for what we are facing made me realise how I could use this material 'leather' an organic byproduct of the meat industry help us achieve a zero wastage lifestyle.
2. When you pick your leather, what do you look for?
The longevity of a product is very important to me, and to ensure that, I make sure my materials are of the highest quality. Whether it's ethically sourced/produced is something I always look for other than quality.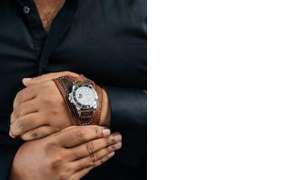 3. How have you worked on these styles and how do you keep creating?
All starts with a wanting to be different, to own something unique, all products showcased on my page are designs that I made for myself to use. The wanting to own premium goods helps me be creative.
4. As a brand, how many pieces do you introduce in one collection and how would it work in future?
There's no set number as of yet. The goal is to cater to the diversity that enriches this world.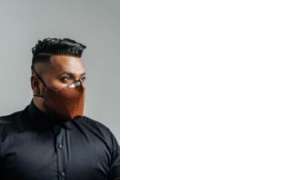 5. Tell me about your masks? What have you kept in mind when creating it?
The mask comes in 2 grades of leather, chrome tanned leather and full-grain vegetable-tanned leather. Can be matched to your shoes to make it easy to match your daily outfit. The mask can be disinfected by popping it in the oven for 10-15 mins at 150c. We provide 3 three-ply reusable nonwoven fabric filters with every purchase to make sure the air you breath is thoroughly filtered. I'm not a fan of the masks being held by my ears. It feels uncomfortable. So a new way to wear the mask is what made me create the product.
6. As you work on everything by yourself and it's all hand made, how much of a timeline do you need for an order?
The time taken depends on the complexity of the design. Usually, for the minimal wallets, I make it takes about 3-7 working hours depending on the design.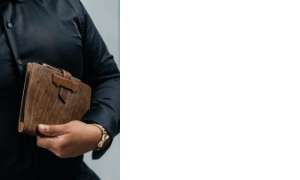 7. How can one place an order from you?
Drop me a direct message through my Instagram page @zydhney and I'll get back to you as soon as I can. Or you can contact me thought WhatsApp on ‪0772292837‬.
8. What else do you hope to introduced under your brand?
A premium unique luxury lifestyle is what I hope to provide. Any product that will help me achieve that, I plan to produce. Other than wallets I have a few shirts and jewellery lined up . which everyone will be able to see soon.
9. Can you customise any order?
Since all products are 100%handmade to keep the artisan industry alive, they are fully customisable. We provide a wide range of premium materials to choose from, so you can create your unique bespoke leather accessory.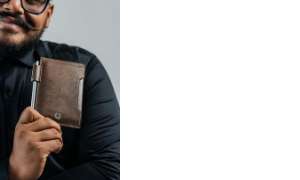 10. What would you say are 5 important items which need to be in any man's wardrobe today?
A white shirt, black formal leather shoes/belt, a well fitted full suit, quality perfume and a good watch.
Photographed by- You're my Favorite