Today on Fashionably Danu, I feature a very talented designer with a very unique talent Nithya, I saw her at the Mercedes-Benz fashion week and I fell in love with her collection, still, it's in my mind - and after many years of silence, she has now come back strong with a funky strong brand. I'm a fan of sarongs and in the recent past in Sri Lanka sarongs have become such a trend. I love the Colours and how they have been used.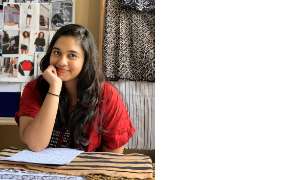 Q

When did you know you wanted to become a designer? And what motivated you? Who inspired you?
I was not a person who would sit in one place and study, I was very much into creative stuff and music when I was in school. After the A/L's my parents encouraged me to study fashion designing because they saw the talent and potential in me, which directed me to join AOD to study fashion designing. On my second year, I realised that textile and craft are my strengths. So, I started to work with artisan communities in different parts of the country.
Sri Lankan heritage, ancestral crafts, people, international street styles, and history are my inspirations as a designer. I always try to connect low tech Sri Lankan cottage industry with high tech fashion industry through my designs.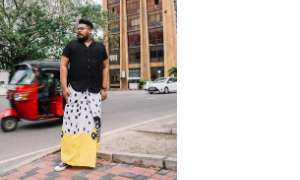 Q

What's the inspiration for sarongs?
I believe our traditional sarong should go beyond home wear and paduru-parties, and that fun comfortable sarong could be a part of everyday life. We have worn sarongs for centuries and batik sarongs are everywhere in the country. But we can only see very traditional prints and traditional colours, as well as very traditional ways of styling. My designs are made of classic prints, sports numbers, Sri Lankan elements like Tuk Tuks and ornamental art that are incorporated into batiks.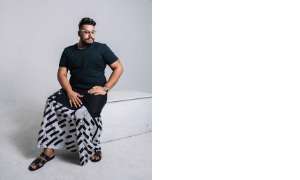 Q

Tell me about the designs you have featured on me today?
All the sarongs that are featured are a few of our original signature pieces from the brand. We have used very unusual batik prints for those sarongs. Skyline, motif prints are a few of them.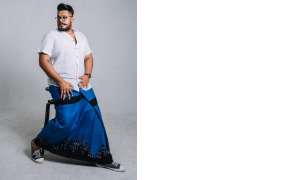 Q

What made you get into men's wear? And how has the feedback been?
We started men's wear back in 2013 with the sarong under my main Brand Nithya. But we streamlined only sarongs into a separate brand because I believe that we can reach a bigger market and sarong could be more of a statement garment. And the feedback has been fantastic so far. We recently did an exclusive design for the battle of the maroons 1924 Tent (Big Match), and the feedback that I received was amazing. I believe wearing a sarong to a big match will be a trend in the future.
Q

Who would you say is your biggest clientele, Men or Women? As it's a fashion statement for both?
Both Men and Women. Men's are tending to go with classic colour palettes. There is a greater demand for Men's as gifts since you don't have to worry about the sizes, and it's also something unique.
Q

What else do you hope to get into in fashion/ are you looking at accessories?
As you know our main brand is Nithya, and for the past 7 to 8 years we were working with craft communities to create our products. I need Nithya to be a lifestyle brand and promote Sri Lanka and Sri Lankan craft internationally. Our next big focus would be the international market which we have started already.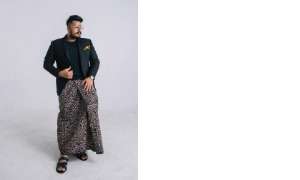 Q

Tell me about the design process, how you pick the colours, print / style?
I believe the design and design process should start with a strong concept or a unique idea. If you don't start with a strong idea, no amount of embellishments will make it a good one. All our products have a unique story behind it. It could be an artisan related story, technique we used, the raw material, a strong concept or inspiration. "Nithya" believes that fashion and style can reach beyond catwalk and wardrobe to reach social responsibility and helping communities. As a brand, we are working progressively towards sustainability. We are trying our best to do things as sustainable as possible every time.
Q

How would you describe your personal style?
Practical, basic, clean and comfortable. I belief fashion is important because it's an extension of someone's personality and personal values. I would prefer a pair of Jeans with a relaxed top, all day for every occasion if I could. I love to style craft in a contemporary way.
Q

What kind of questions do you ask before beginning a design project? Which piece of information is of utmost value?
I will ask a few questions to understand the customer's personal style and taste, their colour preferences, likes and dislikes etc. It's very important to know the background and preferences beforehand so you can develop the concepts from there. I believe I'm good at it.
Q

Where can one get your sarongs, and do you customise?
You can directly contact us through Instagram, and we have our collections available at the design collective store. You can also buy online through their website and we also have limited edition pieces at Fashionmarket.lk as well.
Designer –Nithya Yamini Lamahewa
Photographers- You're my Favorites