Today I have an amazing designer with a million dollar personality. I have met Kasun many times at Fashion week with his amazing minimum look, rocking many "best dressed" picks by me.
But I had the privilege to get to know this amazing talent in the past few weeks with this shoot.
I saw his work being shown at Urban Island and I understood what makes him stand out; it's his kind personality and his love for a fine finish when it's comes to his work - his outfits are ever so soft and so island friendly - you feel like summer and it embraces any body shape, even mine.
It's a true island loving collection and you can make it causal or even dressy. It's all in how you accessorize it.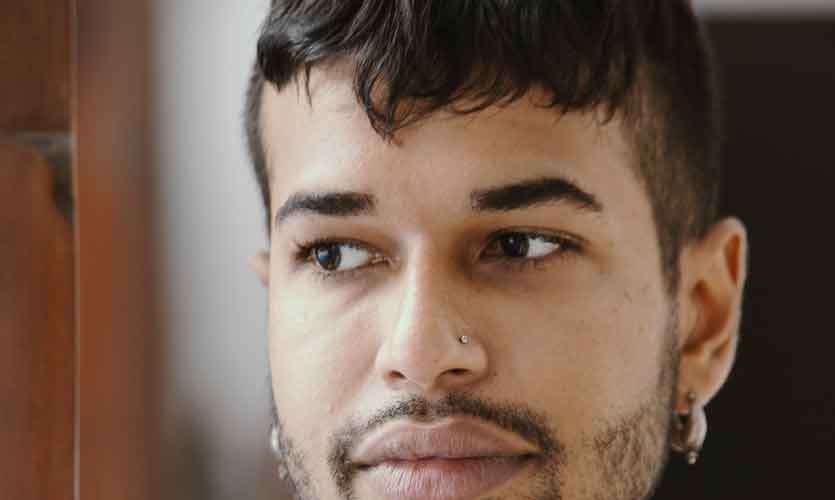 1.What is Kasun x Content ?
The brand and company 'Kasun' well known for its luxury garments constructed from only the finest handwoven fabrics now operates as two labels that work synergistically together as K a s u n x C o n t e n t ; carrying ready to wear high-end garments and an affordable ready to wear line respectively.
2. How are the products made?
KASUN being a sustainable and socially responsible business, it values eco - friendly production methods and ethical practices.
KASUN exclusively uses handwoven fabrics woven by local artisans, preserving traditional craftsmanship with contemporary silhouettes.
The fabric is designed and custom made for the brand.
Hand-weaving industry predominantly eliminates the usage of electricity as the yarn is both wound and woven by hand.
Low quantities are produced and therefore no excess is accumulated or discarded.
I also take pleasure in working with raw cotton and natural dyes whenever possible.
Content uses factory produced material that is similar in aesthetic to KASUN. These fabrics are sourced from markets that carry excess stock from garment factory produce. Though the fabric is new, it is indeed a second life given in terms of its purpose.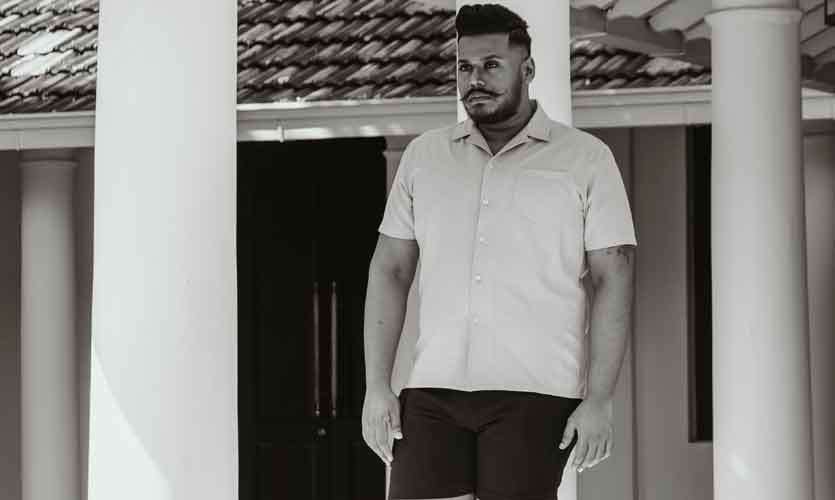 3. What are the designs worn by me (Danu) ?
These pieces belong to 'Content' that are ready to wear and available at a commercial rate for a wider range of consumers. Content was created to cater with the same aesthetic as Kasun, at a very affordable pricing.

4. Brands Identity
Kasun x Content is the first ever commercially viable, gender neutral brand. It's initial launch was in 2015 after being recognized by Colombo Fashion Week for it's collection at the emerging designer show.
The designer believes in design as a medium of visual communication hence allowing the wearer to self-express through dress.
The brand is very keen on addressing the vitality of ones visual identity and it demonstrates those aspects through the brand's campaigns.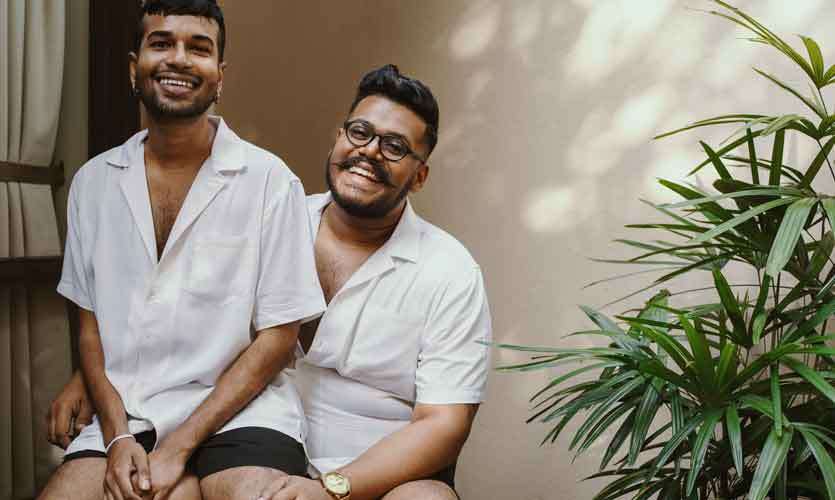 In the essence, it can be defined as fluid, rather than unisex.
The campaigns specifically portray various types of gender and confront the yin and yang in the male body.
I love all energies of the human body and makes clothes that can be styled in many ways.

5. How is it social responsible ?
The company vision is to stay away from mass production hence the products are ethically produced in low quantities. Available only at select luxury boutique stores with similar values, beliefs and ethical practices.
All products are made in Sri lanka by independent women and men, single mothers, and members of the LGBTQ community. The brand values all of nature and its' beings.

6. How has the feedback been and what would be your next step in your design carrier?
The feedback over the years have been fortunately very positive. I think it is all to do with Sri Lankans embracing change and the country's progress in the recent years.
We have a multicultural understanding that makes our country an inspiring place full of color and creativity. I credit the positive response to our growth as a nation. My next step is my aspiration to be internationally recognized for the brand's values and craftsmanship.
6. How has it been working with AOD?
AOD is actually where I finished my Bachelors degree. I studied at Lasalle College of the Arts, Singapore and concluded my last year at the Academy of Design.
This is the first time I am working with them as a retail brand.
My relationship with AOD has grown into a personal one. I have a close relationship with their team and I am proud to have been a product of the academy.
When I left Singapore I wanted to study design and sustainability in the local industry. AOD facilitated that dream and now it is a reality!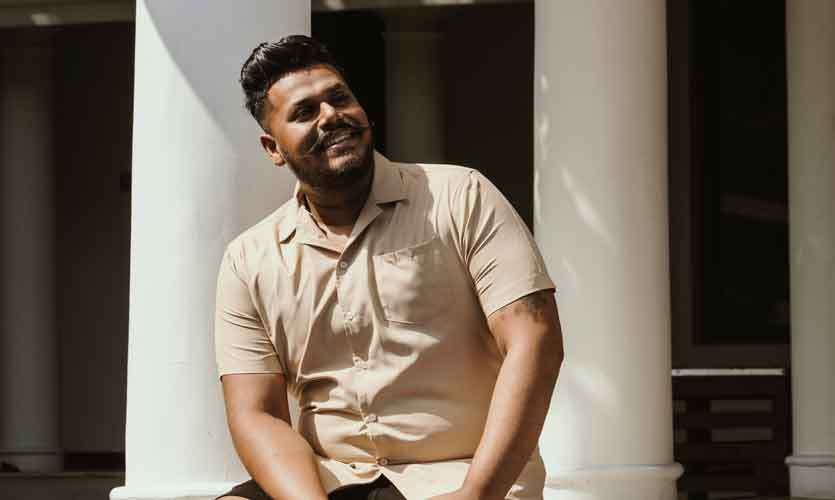 7. With the arrival of all these new designers, especially in fashion, what sets you apart which will give you longevity in the market?
I don't think about it in that sense. I love what I do and I'll continue to find ways to be creative in the market.

8. What inspires you?
Minimalism!
I am a huge fan of the minimalist life, almost a hobo! I own a very few things and try to live a life inspired by nature.
Designing simple clothes that can stay in style for a long period as opposed to statement pieces is much more challenging than one would imagine. There is a lot of research that goes into identifying fashion thats classic. And instinctively predicting what can stay for the next few seasons or even years in the wearers wardrobe takes practice. I draw inspiration from my own wardrobe as well, and clothes I've always loved since i was younger. I love the retro era, I am starting to believe my nostalgia is maybe a result of a previous life ;)
9. What to expect in the new season ?
I will continue to be available at The Urban Island store, and official news! I'll be back at Colombo Fashion Week in the coming season and also Mercedes fashion Week at the end of the year. Never done two collections at a time, lets see how it goes!
10. Who makes your clothes?
The fashion industry has finally come to a conscious era and who makes the clothes is important for ethical reasons. I work with Dunilsha.H, who is a budding young entrepreneur. She owns Ocaloka Atelier which is a space for brands interested in sustainable and ethical manufacturing. Ocaloka network of partners and clients are made up of startup brands and established brands, SMEs owned by women, members of LGBTQ and minority races.

Designer - Kasun Gunawardana
Photography by - youre my favorite
Location - Uga