This week on #FashionablyDanu we feature two young gentlemen who are building an empire and are keen to keep things positive, using fashion as a platform. Their designs are for the man of today with powerful bold statements that speak beyond fashion. I wanted to know what's their story so I sat to have a chat with them. The looks are comfortable and minimal which is the best look for today.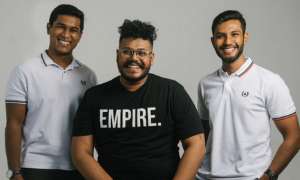 Q

What made you start your EMPIRE, and what was the thinking behind the name?
I've always wanted to become a self-made individual, someone who builds an empire and leave behind a legacy. This idea of the empire state of mind and sharing it with others was the DNA behind the Empire Clothing Club. I saw that clothing is a strong form of self-expression! This I figured would be the best way to convey this belief of building an empire in a tangible form!
I also wanted to wear designs and styles which were minimalistic, powerful whilst being of high quality (to change the wrong perception that foreign brands are better than local brands!) I couldn't come across this combination in the Sri Lankan market, so I figured, if they don't have what I'd like to wear, I'm going to create it myself!
The name anyone can relate to everyone in life is building their empire, which is a goal or vision they aspire towards. If you have a goal or a dream in life, Empire is not our brand, it belongs to you!
Q

What do you like to create with your designs?
We strive to create an aura of confidence, when you're wearing Empire merch, you're wearing the empire state of mind wherever you go, look amazing on the outside and feel amazing on the inside!
Our designs range from minimal to loud- the minimal designs consist of the crown and the laurels which represent victory and empire, this is present on our Polo Collection and our minimal casual tee collection which can be worn for a formal or semi-formal function. We also have loud designs, for those who like to make an entrance!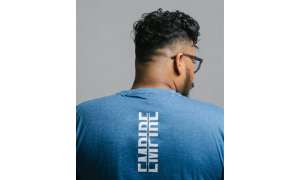 Q

What do you feel about the market in Sri Lanka or your designs?
The market in Sri Lanka has a lot of potential but we've got the talent and the resources. I feel companies need to focus more on their branding and their customers rather than their sales! Focus more on their process than their outcome! Our designs are specific to us and are created by our in-house design team, all designs are copyrighted by Empire and are Empire originals, meaning that in the entire world, you'll only find Empire designs from us!
Q

Do you feel your customers like to take risks in choosing outfits, and move from safe to prints?
Sri Lanka has moved from a conservative society to one that keeps up with foreign trends at a rapid rate, so yes the culture is moving away from safety and into different niches/clothing people use to express themselves with. However, the majority of our customers prefer a minimalist classy type of look!
Q

What are the looks you featured in this shoot?
In this shoot, we featured our All-New Premium Polo collection for those who prefer a minimalist look, alongside our best selling crewnecks the Magna Carta and Grande Tees for those who prefer to be center stage when entering into a room! The creme de la creme is the Special Gold Tapered Onyx active-wear we introduced for the shoot itself! All Empire merch comes with woven hem tags, woven neck tape and of course, are created with the empire state of mind imbued into them. Add this to premium fabric and high-quality stitching and you get Empire Merch!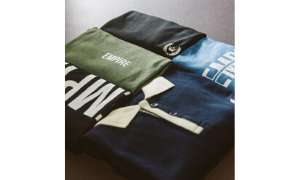 Q

Tell me about the team that works with you, and what's the design process?
The design process begins with getting inspiration either through individuals we look up to or through nature, all team members spend some time every week seeking out the latest trends and exploring sources of inspiration, the next stage is to come together and discuss our findings, we then screen the designs and see which ones have the most impact.
Next, we send the short-listed designs to our focus groups and check up with them, and finally, the best designs are shortlisted and make the cut.
Q

What are the new things you are hoping to introduce in the future?
We are super pumped to have grown from casual tees to Empire activewear to Empire premium polos due to the demand from our customers/family members! We'll be branching out before the year ends into joggers, pants, and some very special Empire merch! We're keeping this under wraps as it's a special treat for the Lankan market, some never-before-seen merch will be landing soon! We'd love to have your readers on board and for them to join the Empire family too! You can follow us on our socials @empireclothingclub (Instagram, Facebook, Youtube, LinkedIn)