Today I try out their new range of T Shirts, what I loved how simple the designs were, and the fabric used was comfortable and extremely Sri Lankan friendly
Inoma and Fazil always believe in making the garment very simple yet sleek they have maintained the same mantra with their new lineup of T-shirts, while you are at it - check out their new Ramadan collection available online
Always by local design and always support the local designers and don't forget to check out what 1331 has in store for you as the ladies have a huge collection and the footwear range is a must try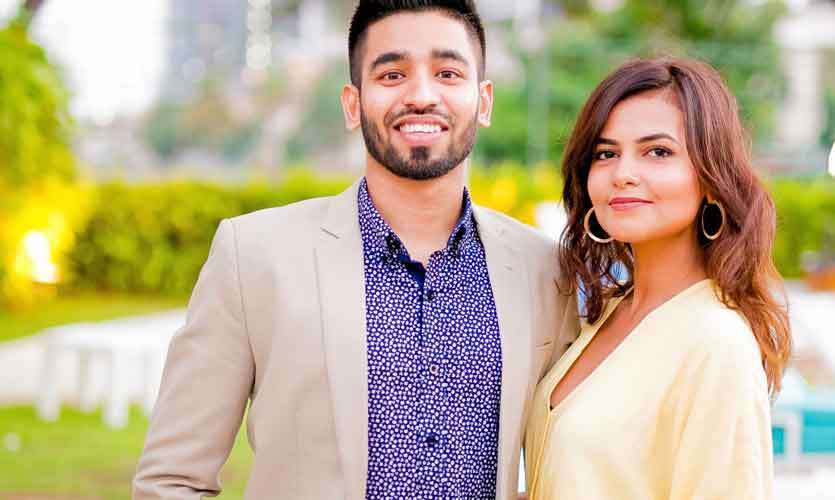 1. You guys have introduced a line up of T-shirt's, why? And how did it start?
We have always wanted to work on a Basics range for both men and women, this is the first step! Since we don't have an extensive range of products for men apart from the Shirts and leather footwear we decided to launch the mens basic t-shirts first. We wanted to see how it would work for an online platform, so excited to see how this goes!

2. The market is very crowded, how do you stand out?
We believe our designs are unique and we provide a personalised serviced. A lot of thought goes into the selection of fabrics and we spend a lot of time working on the fit as we are an online store and we want our customers to receive what they expect. We try to bring in new products for our customers even though we are based online, we don't limit ourselves to just one certain product with both Men and Womenswear. I believe that keeps us a part from the rest.

3. Your brand has always been known for the fabric you guys use, how was it to shop for the Tshirt Material? What did you guys keep in mind?
Quality! A good garment depends on its quality of material, fit and finish. We wanted to ensure the fabric would fit all body types, not too clingy on the body or not too fine and to make sure it wouldn't change its shape after a few washes.

4. Would you guys move into world wide shipping? How has the feedback been globally?
We have already started shipping worldwide! So far we've shipped to Europe, Middle East, Australia and the Maldives and it has been very humbling to receive positive feedback!

5. How often do you hope you bring out the Tshirt collections? And would you be getting into print?
This is our first collection so we are going to see how this works, depending on feedback we will launch a collection again soon. However our main focus right now is our flagship store and we want to have a permanent Basics range. Hopefully once we have the store up and running we could do with an exclusive range of t-shirts.

6. What skills according to you are necessary for a successful fashion designer?
Understanding of fabrics, how to bring your design to the level of production, you could sketch anything but when it comes to the manufacturing process one should be aware of how best to execute it and if it works for bulk production managing time, an idea of how to run a business and how best to sell your product.

7. How do you deal with an arrogant client out of the two of you who handles it better?
We have a team that handles all messages/calls, if there is anyone who wishes to speak to us, either one of us available would take it. We ensure to handle it professionally, so no matter how difficult the customer gets, we always reason well as the business depends on our customers.

8. what's the next new thing you hope to bring to the 1331 line up?
Hopefully a Ladies leatherwear range & Mens Loafers.
9. how can one get their hands on what's available?
Via our Facebook page or Instagram. Our team is always prepared to get back to any inquiries at all time and we are always available on our hotline!