The trend is still on, the vibrant summer prints, flowers, stripes, and all in-between as Colombo falls in love with this over and over again, I spoke to Kushcobar which is trending online with a new collection every other month,
Today I'm in easy tropic friendly shirts perfect for any temperature, – Farzan Sheriff says " CMB is my hometown. I combined that with Peace & Love to create what we sell.
So what are you waiting for? Jazz up your holiday wardrobe and the year-long summer look with these short sleeved shirts with contrasting buttons to add a sharp touch, while the cotton model fabric offers a soft feel and breathable wear!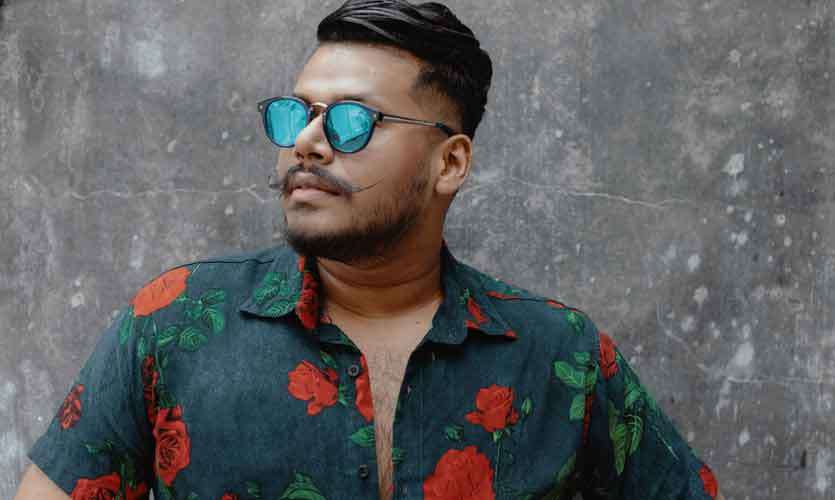 1. What made you start CMB Kushcobar, what's the story?
I always had that feeling that there was something missing in clothes for people & myself. I've always pictured my country as a country of colour not only on its flags but in every element possible. If I had to say the reason. It would be to help people find their own colour in their own way, and embrace it through style.
2. How do you guys pick your fabrics you use in all the shirts?
That has always been probably the most crucial element when it comes to building the brand. When it comes to picking my material I've always been very picky. Most of the prints are usually done by me, it's hard to find a good place that will bring out the colour or effect that radiates for my shirts. I found it better to explore and find the right material and printing them, so it's not the same purchased by other brands.
I have understood my customers and the tropical looks that move well for every season.

3. What role do you think social media plays in fashion today?
Social media plays a major role in the fashion industry, as people display how they look and what they wear. And this helps us designers to stay tuned to what everyone is designing.
There are two sides to the story as well. Don't dress in something just because it's out there, as it might just not work with you. You should always do you.
4. Tell me about the collection I am dressed in for this feature?
A bit of flower power, a bit of summer, a bit of traditional abstract and a whole lot of colours. This collection is titled 'El Colombo', bringing out the bright side to life, and a strong flower power game.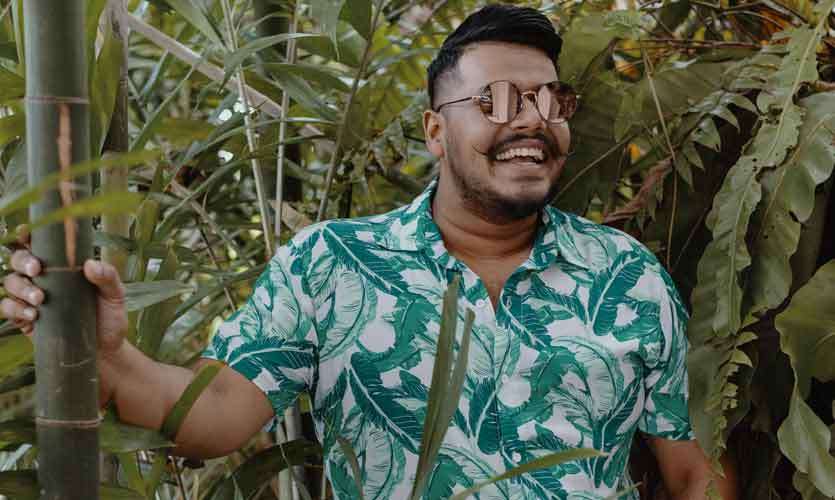 5. The market is very crowded with bright and summer shirts, how do you stand out?
Like I said, I'm from an Island, a little sweet place called Sri Lanka, I like to keep it subtle yet divine. What makes it stand out would be how the shirt may fit you and the finishing, Like I always say. "Sense is louder than brands".
6.What advice would you give someone who is buying printed shirts off the rack , What should they keep in mind when you Pic?
Always pick your shirts, based on the fabric, its not always about the print. There are materials you can wear specifically during the day and at night both. Personally I will say you should always blend in with ambience, always go for comfort & durability. A shirt can do anything and everything.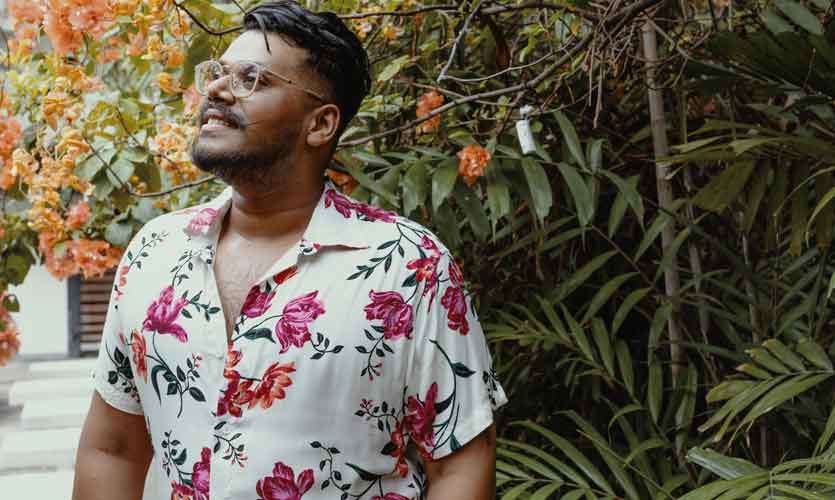 7. What do you keep in mind when you make your shirts?
Colour are our strongest element along with the pattern & design. .. how the threading and the buttons are carefully placed. The button colour is also important.
8. Would you be getting into any other areas of fashion - or would it always be Shirts?
We actually do have another Designer wear t-shirts & Tailor Made Athletic wear. It's called manic phase.

Designers – Farzan Sheriff
Pics by - You're my favourite