Today I'm excited about featuring a very talented designer who has a swag about her I love! Sandani Perera is a designer who believes in Refine silhouettes, a less is more attitude and intricate construction, which best describes her brand DNA.
The looks are simple, easy so island friendly , and its so well cut and stitched, you can dress it down on a Sunday or dress it up for a party.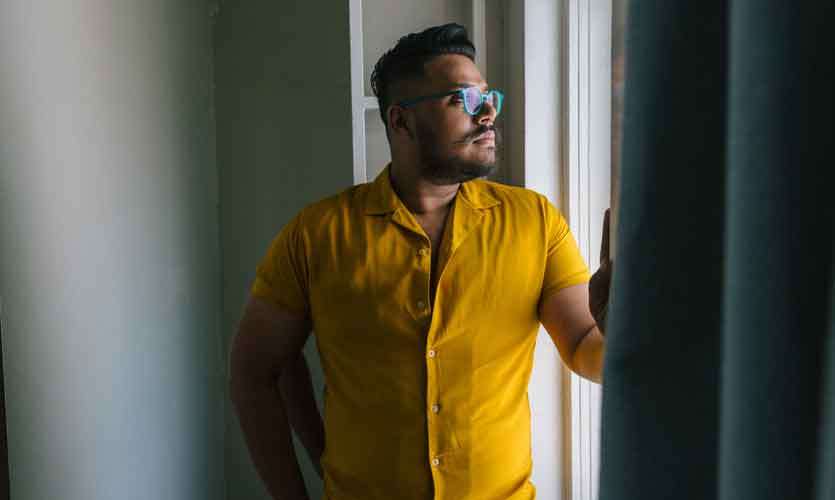 IKIGAI is a men's and women's ready to wear brand that launched its debut collection at Urban island ,Colombo in March 2019. Prior to that the brand showcased at MBFRSL 2016 ,graduate, Emerging Talent runway as well as for MBFRSL 2018 as an emerging designer
You can get her new collection soon at Urban island and if you like what's featured on this shoot, check out her section at Urban Island
1. What made you start Ikigai, what's the story?
When I was 12 and almost everyone around me wanted to be a doctor, lawyer or marketer, I wanted to be a fashion designer. My parents thought it was a phase, but being a designer and having my own brand and creating clothes was all I ever wanted to do.So many years later here I am.
2. How do you pick finalise on the colours?
My personal taste in colour is monochrome and neutral. I think it influences IKIGAI's colour palette to a great extent. I like my designs to be as refined and chic as possible, and I think colour plays a major role in keeping it at that. I have no restrictions though, I will add colour depending on the theme, trends or season, but it will always be subtle and nothing too noisy. No matter what the colour pallet is, I always make limited pieces of each design in black simply because it feels right and everything looks great in black.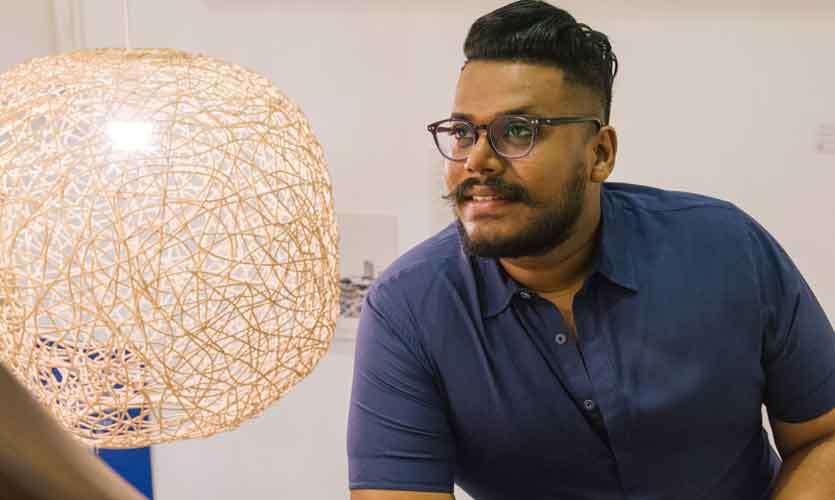 3. How did you work on the blocks? And do you take made to measure orders?
We do a number of fit trials to make sure we get the right fit, and sizes range from S to XL. We are hoping to introduce 2XL as well. If any other size is required we can definitely customise the order.
4. What role do you think social media plays in fashion today? And how has business been online –
Social media plays a huge role in fashion whether you are an entrepreneur or customer. It makes the world of fashion far more accessible and closer no matter which part of the world you may be from. Sure there may be a few negatives, but honestly I don't worry about them because the positives outweigh them.
I have had some amazing people message me with encouraging and motivating messages and sharing images of them wearing my designs. It is honestly the best feeling!
I don't currently sell online but if a client requires a specific size or design that is sold out in store they are able to contact me on Instagram or facebook and I will make arrangements to get it across to them.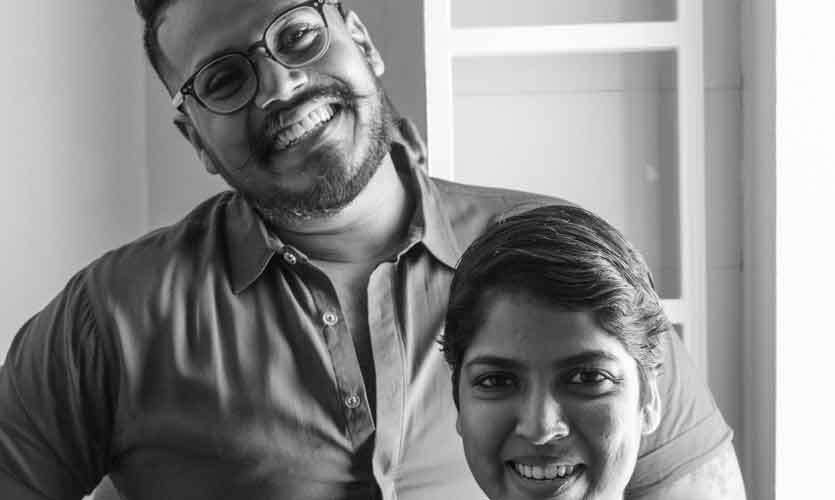 5. Tell me about the collection I am Dressed in for this feature?
The feature is of our 2nd series, which had a tropical theme. The colour palette was a representation of IKIGAI's interpretation of our little island Sri Lanka. We stayed true to our brand Identity, by keeping silhouettes and construction clean and refined.
6. The market is very crowded with a lot of shirt brands, how do you stand out, what makes you different?
Our target customer is someone who has a less is more attitude, and truly appreciates the minimal aesthetic of our designs, and someone who pays attention to subtle but intricate detailing. As a designer I don't want IKIGAI to be just a shirt brand, I want it to be a feeling-one that boosts its wearer's confidence.
7. What advice would you give someone who is buying shirts off the rack or online , What should they keep in mind when one picks shirts for them?
Collar size!!! Collar size!!! Collar size!!! And things like sleeve preference (long, short, fitted, folded, over sized, etc) and preferred fit (dress shirt, slim fit, dropped shoulder, length, etc)
8. What do you keep in mind when you pick your fabrics? And what would you say is the biggest issue - finding the fabrics or getting the quantity you need?
Quality + Comfort + Colour. In that exact order.
I would say finding the fabric is harder especially because I am so specific about the colour and the quality of fabric I want to use. Quantity is not an issue since I only make a maximum of 10 pieces of each design in a specific colour.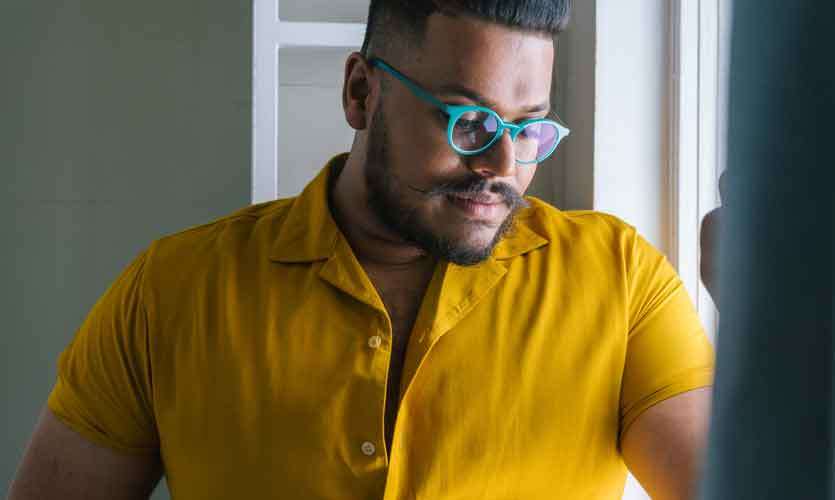 9. What are the most selling colours and prints?
The pine and olive volume dresses and striped men's shirts from series II sold out super fast.
10. Would you be getting into any other areas of fashion - or would it always be shirts and pants?
IKIGAI does both men's and women's ready to wear, and we retail at Urban Island. You can find us on instagram and facebook @ikigaibysandaniperera
I also design bridals and evening wear under IKIGAI bridal
11. Tell me about your bridal brand, how can one get in touch with you?
IKIGAI Bridal is a chic, modern, minimal bridal and evening wear brand. It is the brain child of combining my passion for design and love for weddings. Elegance and simplicity are words the brand is founded on and you can find us, and get in touch on instagram or facebook @ikigai_bridal
12. Your top 5 for a man in his wardrobe?
A well fitted white T-shirt
Well fitted pair of chinos
A pair of jeans
A nice dress shirt
A nice pair of loafers

Name of the designer: Sandani Perera
Photographer – You're my Favourite