This week I'm bringing out the child in me with this collection put together by hugs & kisses, just as the brand says it's a warm and friendly brand perfect for the little you, but who said only KIDS can have all the fun so I asked them when can the big babies join in and they are all up for it.
The t-shirts are good quality and breathable making it easy for us to carry it in our weather, funky prints and many more! Today they speak to Shezan and Nishika about what more they offer.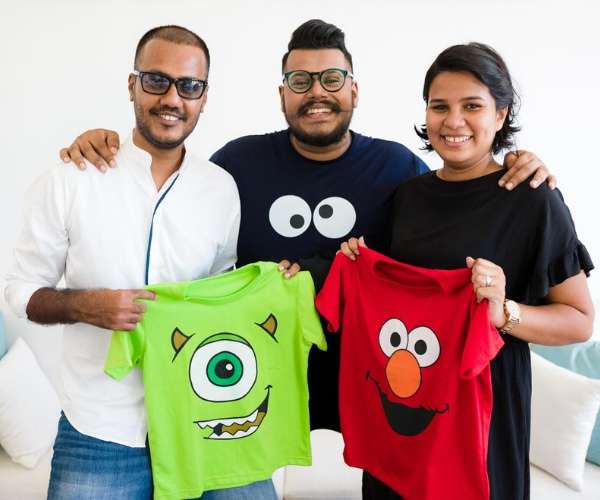 What sparked your interest in fashion?
Shezan: I've always had an interest in the fashion industry having worked in the sector for the past 12 years. I've watched how international brands are designed and come to life and always envisioned starting my own brand.
When I shared my idea with my wife, she pushed me into getting this off the ground. She's the more 'people person' so she creates the brand while I create the designs.

Tell me about your collection which you have featured in this shoot?
Our collections are always unique. This collection is a range of basic, casual t-shirts with vibrant prints. Our designs inspired by Sesame Street are a current crowd favourite.

Tell me about your brand name and what did you want to leave back as a trademark for your brand?
Hugs & Kisses was conceptualised by watching kids in our family and from among our friends and understanding just how inspiring each one of them can be. We wanted to build a brand that focusses on comfort and confidence and those are our secret ingredients.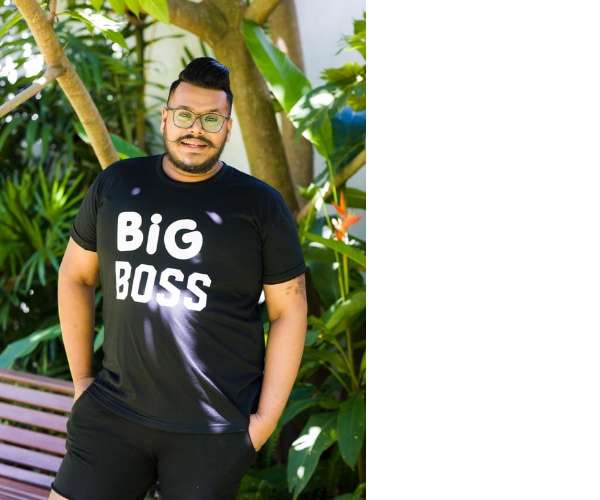 As a designer, how many pieces do you put out in every collection? Do you also custom make?
All our designs are unique and therefore we produce only a limited number of pieces from each collection. However, we release collections every month so that our mini fashionistas have a variety of options to choose from! Unfortunately, currently, we don't undertake custom made orders – but that's on our list for 2021!

What are the retail outlets which carry your brand?
Currently, our products can be purchased through Daraz.lk, our website www.hugsandkisses.co and our social media platforms

What would you say is your personal style?
Simple and minimalistic!

And would you be catering to the BIG boys and Girls too!?
We are currently working on a couple of exciting new projects. I'm sure the photographs will give you a quick sneak peek. The only hint we can give everyone at this moment is that our designs will bring out the inner kid in all the BIG Boys and Girls too…

What is the process of creating and marketing your design? Your design inspiration.
Every child is unique and has his or her own story to tell. This is our design inspiration. Each of our collections is unique and kids have been involved in the idea and design stages so that all our clothing is by kids, for kids.

Who do you envision wearing your work? Do you think about this when you work on designs?
Each Hugs & Kisses piece is designed with a specific characteristic and attitude inherent in kids. We also attempt to give kids confidence in themselves and their strengths and abilities. Our designs denote positive messages and breathe life into the dreams and aspirations of kids every time they wear something from our collections.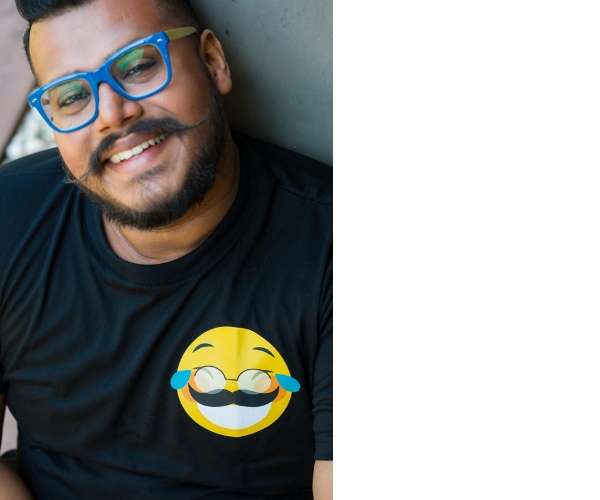 Are you self taught or did you study fashion design?
Shezan: Self-taught. But being in the industry, I have had the privilege of working with some of the biggest brands and learned from them.

What's new in the next few months?
This year has been a challenging one for us as it has been for many. But we've used it to plan some exciting new projects for 2021. Our customers will have a wider variety of products to choose from and we might have something in store for the Big Boys and Girls too! Stay tuned to our social media platforms to find out more!

What other areas is your brand involved in?
We recently launched our very own talk show, 'The Talk with Hugs & Kisses.' The show provides a platform for our kids to interview some of their favourite personalities and listen as they share some of their most loved memories.
Our brand is also about giving back. A percentage of each purchase is gifted to various charities that we work with. We are delighted that this Christmas too we are able to bring a smile on many kid's faces.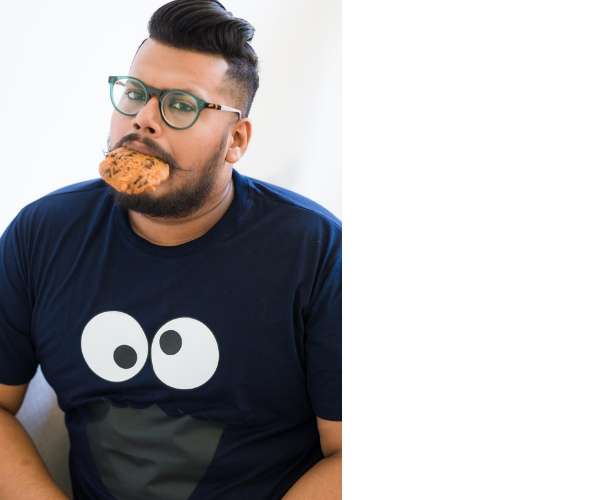 What's the new collection which is to be launched?
Our new collection includes a variety of vibrant prints including a collection inspired by Sesame Street and the much-loved emojis.

Photographer – Jehan Seedin