UK based entrepreneur Shana Mahendra runs a professional photography and videography company in London. The lissome beauty favours wearing the sari as she feels confident and comfortable, apart from feeling elegant. While most in the diaspora favour western attire, there are a few like Shana who don the sari with pride. Shana's Instafeed shana_mahendran is full of pictures of her clad in beautiful saris which serve to inspire her followers on the beauty and elegance of the sari.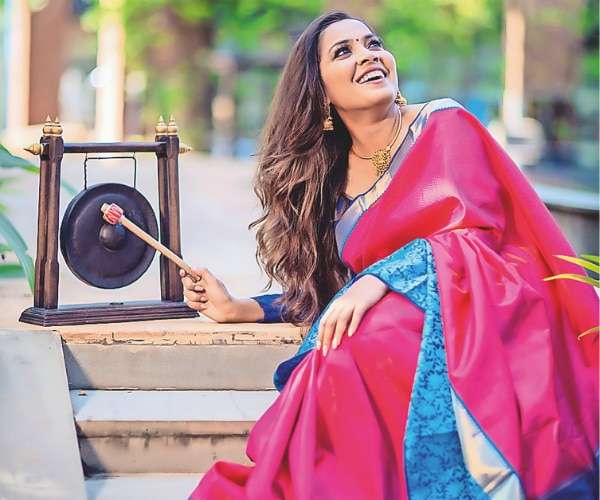 How old were you when you wore your first sari? I was 18 and I remember wearing it for one of our school get-togethers. Although I had an interest in fashion it was when I was about 25 that I realised I loved wearing saris.
Why do you favour sari over western attire? For me, the sari represents more of myself, and it is more me and who I am. I also believe that the sari is bold, sexy and comfortable.
What sort of saris do you wear? I prefer handloom and cotton saris. Cotton sarees are so comfortable and you can wear them for any occasion. They can be dressed up or down to match the function. It is very skin-friendly and breathable too.
When you drape the sari what does it make you feel? I feel that I am draping my culture and identity around me and that it protects me and it represents me as a person.
How do you think the sari enhances you as a person? It instils a lot of pride and confidence. The Sari is not just a garment, it is an identity
How many saris do you have in your collection? I haven't counted them yet but I can safely say possibly more than a wardrobe full of sarees.
When you wear saris for functions what reaction do you get by non- Asians? I often feel that they see you like a goddess clad in 6 yards of pure elegance.
Who is your muse for sari glam? A South Indian actress called Nayanthara.
If you could dress one celeb in a sari who would it be? Without a doubt, it would be Angelina Jolie.