Have you ever thought that heels are an evil invention to terrorise and torment women? Painfully tempting you to suffer through the shoe cuts, the aches and pains after long nights with the illusion that it's all worth it. Maybe taking it a little overboard, but I'm sure this thought has crossed your mind at some point or the other.
Irushi Ratnaweera, founder of Island lush shared the same sentiments as ours. As a person who avoids heels (unless it's a mandatory heel- wearing function), Irushi created Island Lush was to offer all purpose flats, thongs, sandals that are stylish, classy and most importantly comfortable.
" Sri lanka is an island, we deal with a lot of humidity, and the roads, pavements we walk on aren't the smoothest."
Airy, flat foot wear will solve all these practical issues we face on a daily basis whilst keeping you trendy and fashionable.
In the industry since Dec 2015, Island Lush is an online store and will remain to be so.
Today we are featuring 6 of her most popular designs.
Classic Gold Thong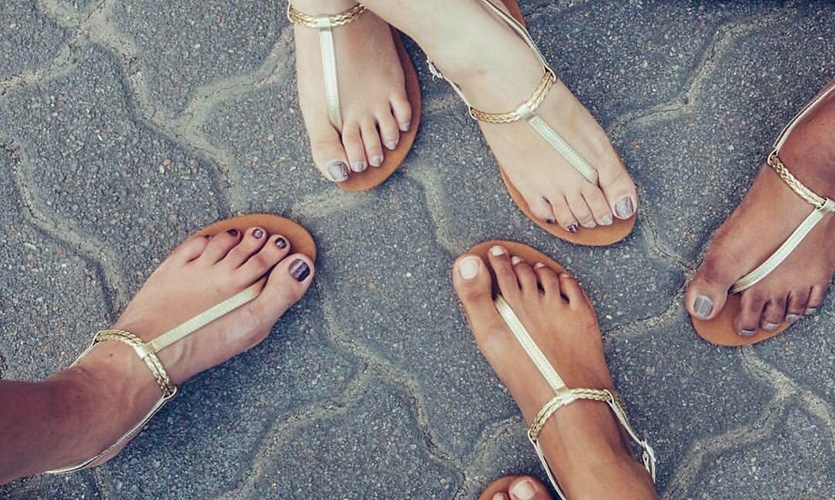 This is their most wanted design, an all purpose pair of flats that can be paired up with the most casual outfit to your little black dress.
They are also very easily washable which allows you to wear them pretty much everywhere without spoiling them (this includes the beach too).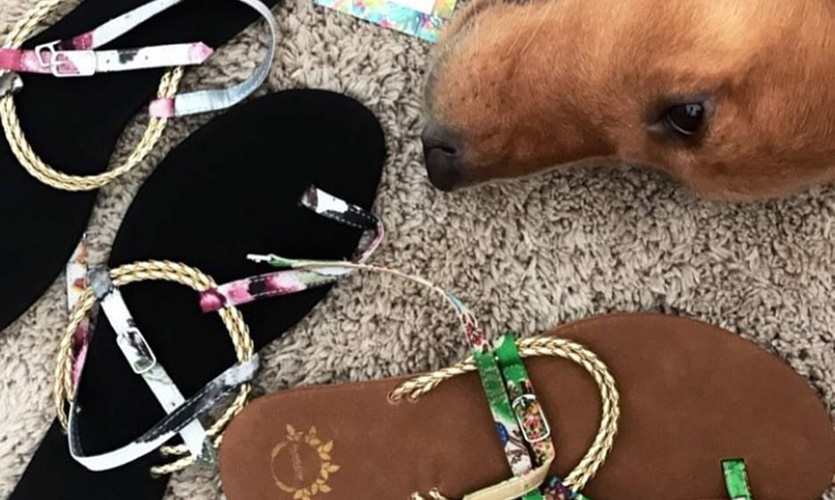 Designed using different types of silks, the floral thong is kept current, coinciding with international trends. Each pair is created differently, and is not repeated. You can pair them up with shorts, dresses and jeans.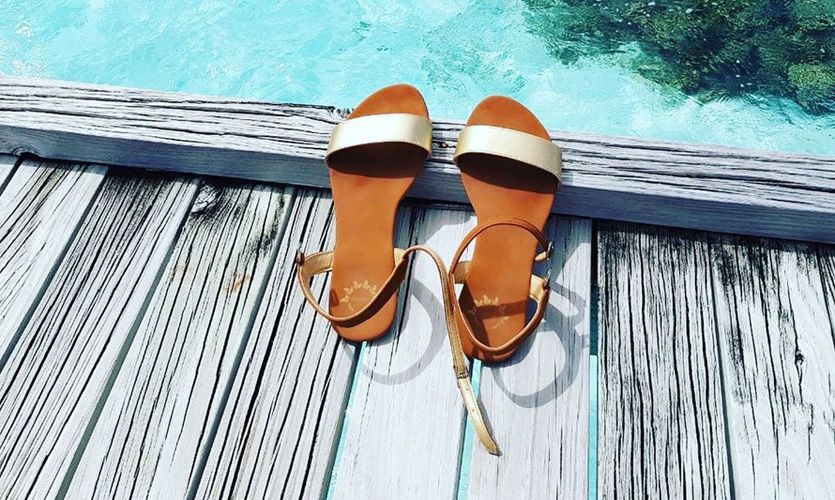 This piece is recommended to be worn with dresses, skirts allowing the entire sandal to be exposed for better effect. If you have longer feet and toes, this is so your thing (not to discourage the tiny feet, but Irushi adds thongs will complement your fun sized feet really well).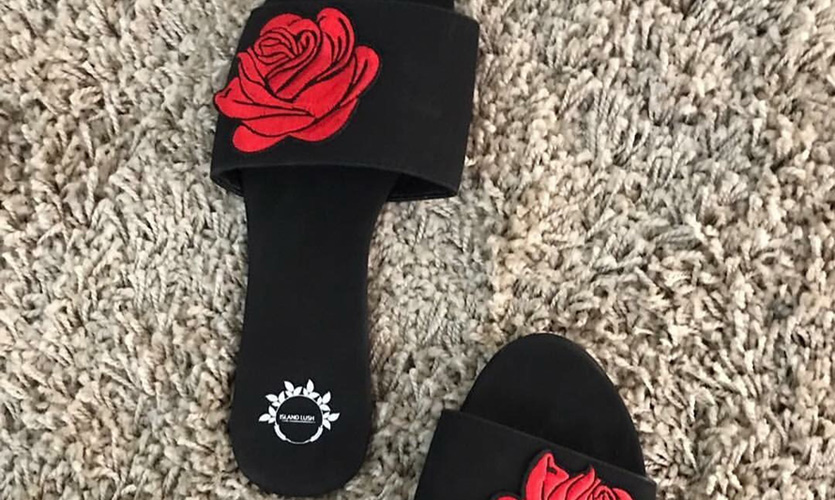 Black and red is always a killer combination. Black wide sandal with one single bold rose is statement sandal. Best to keep the rest of the outfit very simple. Pair it up with ripped jeans and a crop top (jeans folded a tad bit to fully expose the flower preferably).
You can also wear them with a plain dress - black/white for a more casual yet sophisticated look.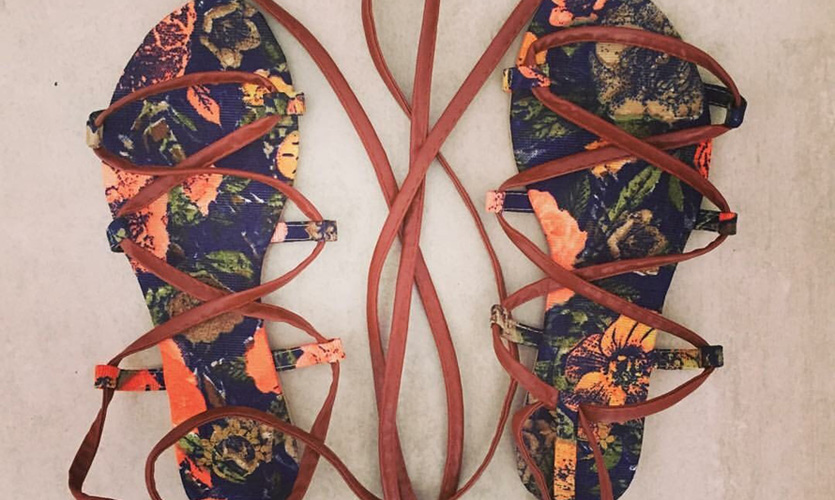 These will instantly give out Boho/Coachella/Indi vibes. Pair them up with denim shorts, black or beige or even a cute short skirt to complete your look. Try and choose a minimalist outfit since the sole is printed and the sandal is laced up around your legs.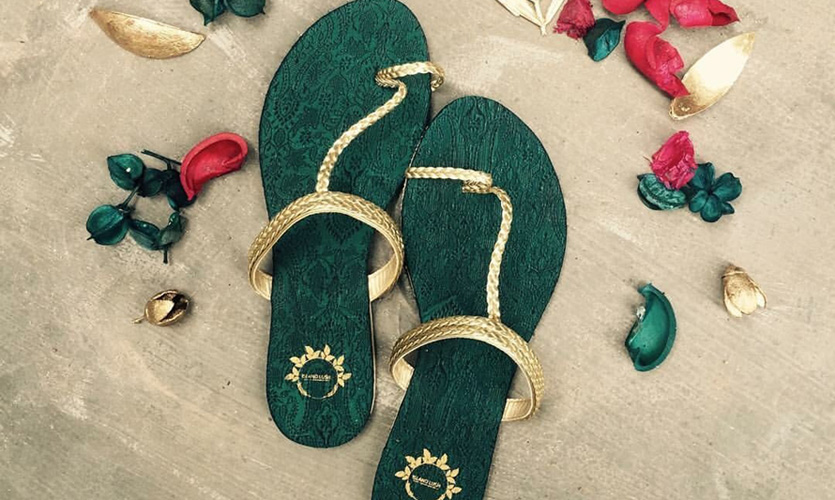 These green/gold chappals will be your go-to-pair of sandals every time you want to head out of the house in a rush. These are very versatile, you can pair them with any outfit from jeans, skirts to dresses to instantly give you a casual yet trendy look.
Follow them on instagram, facebook and their new website to stay in touch as they release brand new collections.
Instagram: @island.lush