Young designer Thilini Silva recently launched her new collection at PR. A graduate from the AOD Thilini is the proud owner of her label TSS. Thilini is a talented designer who is blessed with a creative eye. Her latest collection featured art work inspired by Sri Lankan artist Laki Senanayake. Thilini is partial to creating her own fabric designs and given her artistic inclination it seems an entirely sensible option. Her silhouettes are simple but stylish and her colour palette provides her collection with nuances of sophistication.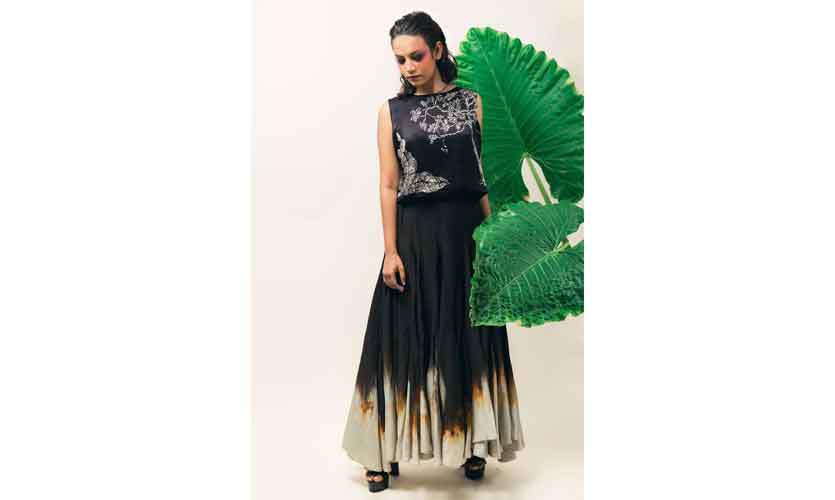 What made you embark on a career in fashion?
Ever since I remember I've always tagged along with my mother when hunting for fabric. I feel like I am a kid in a candy store when I enter a fabric store and my mind gets filled with ideas. I also enjoy being in my mother's workshop watching the process. While helping out I realised this is what I enjoy doing; experimenting and getting my hands dirty and taking risks to make someone feel confident and beautiful. I have considered other careers like architecture and I've visited sites and gone though my father's work but my love has always been towards fashion design.
Describe this new collection?
This is a collection that represents Sri Lanka from how I see it, The hidden greenery we see everyday and a slight touch of minimalism. For silhouettes, I've played around with volume and shape in a trendy and versatile way to bring comfort to the wearer with fabrics like pure silks, crepe silks and cotton silks and used them in a way where there is less wastage. I have also used fabric hand painted with cotton dyes inspired by the "Pen & Ink by Sri Lankan artist Laki Senanayaka

What inspired this collection?
My surroundings, I was going though my dad's old work and found these beautiful pen sketches by Laki Senanayaka and a few other artists which I then thought why not use them for a collection so we can all appreciate the art and heritage of our country.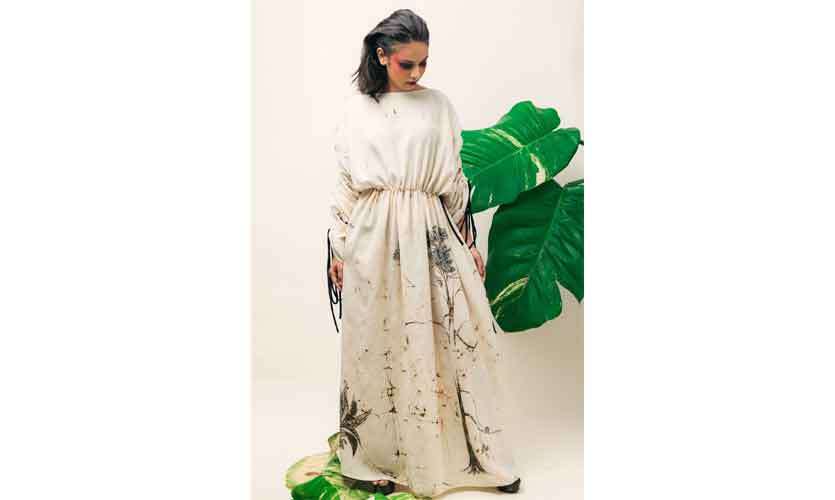 As a young designer What are the challenging aspects of running a fashion business in Sri Lanka?
Colombo is a very small society compared to the big world out there so I'd say catering to a niche market can be a challenge. Also keeping up with the standards. When it comes to patterns we lack experience and practicality which will improve with time and fabric usage not knowing the exact amount at time… but I am thankful I have my mum around as I often find her advice invaluable.

Where do you retail your stuff?
I'm retailing at PR a Fashion Design Concept store in, Colombo
What is your top fashion tip?
I would say comfort but you only live once so take the risk and try it out what ever it is when it comes to fashion.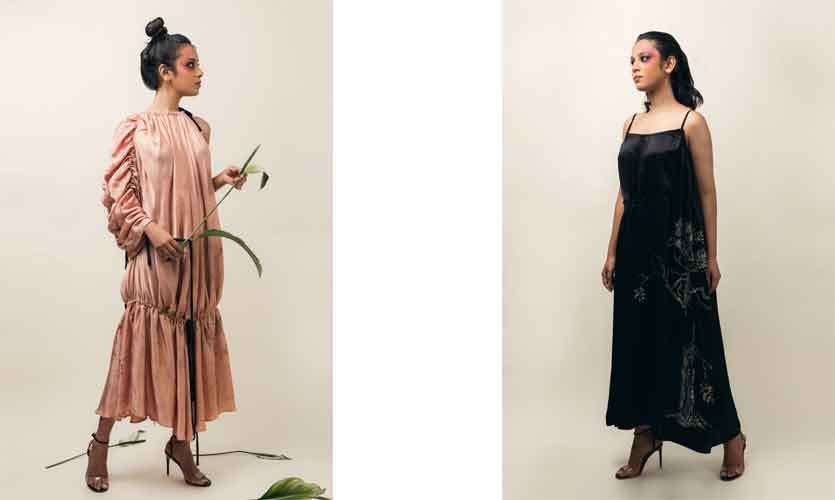 Who is your muse?
Tilda Swinton and Jenifer Lawrence, completely different characters but I admire both.

Fashion prediction for next season?
Luminous colours, back deconstructive couture and lace

What is fashion no no?
Padded shoulders. I am also not a fan of square toes but although I think it's come out well this time, it still a no no for me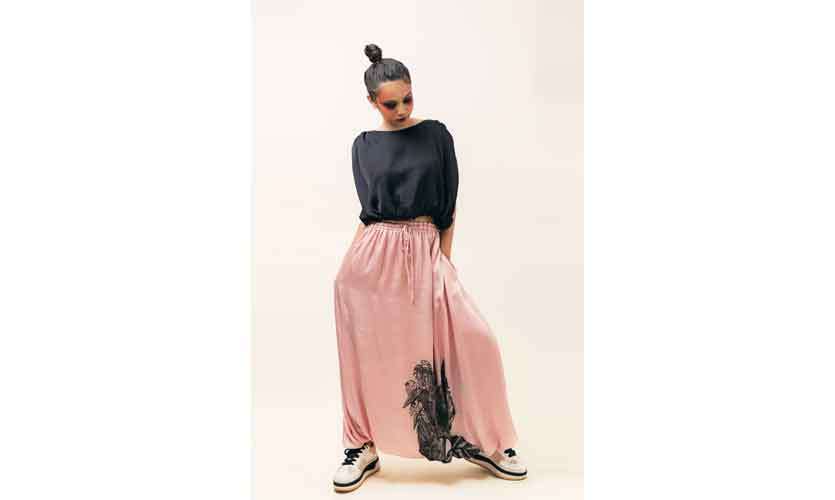 Who would you like seeing dressed in your creations?
I would say anyone that wants a bit of confidence . Because it feels good to be dressed in silk that's hand painted.. and I've used colours that would complement any skin tone.

Which designers / brands are you influenced by?
Dior, Alexander McQueen, Valentino and Zimmerman are just a few. The list is endless.

What's the best way to accessorise your clothes?
I'd say something minimal, comfy leather sandals or even sneakers or for the evening in a pair of heels. A leather handbag a little pouch something that keeps the feel.