Founder of twixt designs, Anita Pillai launched her jewellery collection in 2014 on a site called Etsy which has a huge following overseas. After experiencing some personal and family setbacks, Anita decided to design intricate jewellery to help her focus.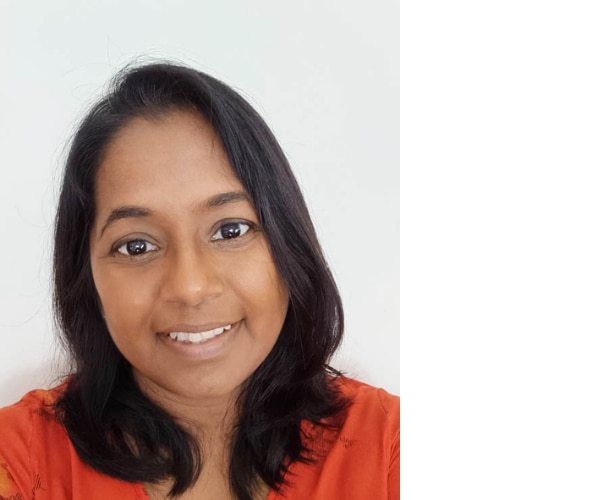 What sparked your interest in jewellery design?
In 2014, I had some personal and family setbacks and felt quite overwhelmed. I needed something to focus my thoughts on, so the process of making something intricate was the perfect way to do this.
What made you take jewellery more seriously and make a career out of it?
I had always been creative and after becoming a mother, I wanted a creative outlet that I can also earn an income from by staying at home so jewellery making seemed the perfect fit for what I wanted to do.
Are you self-taught or did you study jewellery design?
I am self-taught.
How has your work evolved since you began your own label?
Now I try to create collections rather than one-off designs (though I still do this when inspiration hits). While I create more classic, timeless pieces, I try to incorporate trends into these designs rather than be wholly focused on trends.
Are there any types of jewellery that you avoid designing?
I try not to do a lot of beading work as it is time-consuming. Being a stay-at-home mom in this season with homeschool going on, I need to be wise on how I utilize my time.
Where do you look for creative inspiration?
My family and friends and their personalities are my inspiration. For example, my daughter loves jewellery so I made a range of children's jewellery. I have friends who have boho and minimal tastes so there is a lot of jewellery that swings back and forth from these styles. I had a friend who needed a maang tikka in a modern design so I incorporated that into my bridal range.
Describe your latest collection?
Pearls, pearls and pearls from shell pearls to baroque pearls. For those who love elegance as well as boho chic.
Who is your muse?
No one in particular... I am quite eclectic in my tastes. So I am inspired by a lot of people, not one in particular.
What are your sustainability credentials?
I try to focus on creating an ethical business to the best of my ability. I don't look for cheap supplies but buy my supplies from small businesses like mine. I also use materials that last longer and can be replated. I keep my packaging sustainable. Everything needs to be reusable.
What are you fascinated by at the moment and how does it feed into your work?
Fascinated with baroque pearls, raw stones, crystals ... My collections seem to reflect it.
What is the biggest lesson that you have learned since you started your company?
Know when you need to work smart and know when you need to work hard.
How did you scale your business during covid-19?
Taking it slow currently and focusing on family, trying to sustain it at the moment so doing not just handmade items but curated jewellery too. I am also looking at future opportunities to grow and prepare for it.
What's your motto?
Trust in god.
Which international or local designers are you inspired by?
Hmmm, I am not sure... I tend to follow the beat of my own drums. So I tend to be more inspired by smaller designers doing their own thing.
What role do you think social media plays in fashion today?
Quite a big role actually in terms of inspiring and motivating people to buy. It also gives people access to a wide range of choices and that evens out things for small businesses like mine.
What is your favourite part about being a designer?
Staying at home... I am really lucky to have a business I can adapt to fit me.
How do you want women to feel when wearing your jewellery?
Confident and beautiful. I would like to think that my jewellery enhances someone's beauty rather than being the focal part of it. It brings a smile to my face really when people send me pictures of themselves wearing my jewellery. I don't really consider myself a designer, I started making jewellery quite late in life.