With life limping back to normal after 8 weeks of lockdown, the fashion industry is cautiously dipping its toes into a post-COVID-19 retail environment. For many stores, the two months of lockdown has spelled disaster with several closing down due to lack of trade. For stores that had rented properties in Colombo paying exorbitant rents, the death knell was sounded at the 4-week mark when they realised that they would find it nigh on impossible to continue trading. Left with stock and no way of selling their goods many small businesses have resorted to e-commerce. This involves no rent, utility bills and a great reduction in staff costs Some of Sri Lanka's leading designers have used the lockdown period to reflect and re-examine their direction. The thread that unites most of the designers Life spoke to is the fact they all want to create garments with an increased sustainability factor.
A relative newcomer to the scene Dishnira Saparamadu the owner of Thambili Island says the pandemic has raised awareness of the importance to support local businesses. " The pandemic has opened my eyes to how important it is to support our local businesses. It has inspired me to look into more locally sustainable options for fabric and further develop our community outreach. Thambili Island is built on two pillars that are very dear to my heart, ethical fashion, and community empowerment, I want to focus our energy on further extending our influence. We are all in this together, and we will all come out of this together stronger than ever. " With the advent of Covid-19, the world was introduced to a much-bandied phrase – the new normal. In encapsulates how the world will realign themselves to the new post-COVID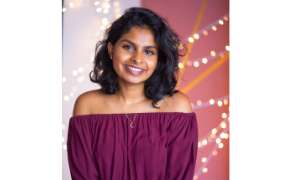 -19 world.
For Selyna Peiris, Director of Business Development at Selyn, one of the few Fair Trade Certified companies in Sri Lanka, their business was ready for the 'new normal' a while back. "I think we were ready and harping about the "New Normal" for a long time now. We have always passionately advocated for ethical and responsible business, where people and the planet were an equal consideration to profit. We now see a lot of conventional business, looking to ethical business such as ours, for thought leadership and we are happy to share our thinking and the way we have worked with anyone who wants to understand more. One of our ultimate goals is to inspire others to subscribe to social business values and the "new now" gives us the opportunity to do so.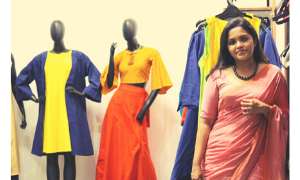 Looking at alternative ways to market their products is high on the agenda for many stores. Many were only just raising their heads from the Easter bombings when the pandemic brought about economic devastation which forced smaller businesses like Ripe to rethink their strategies. Growing a community of like-minded vendors, Ripe had evolved to housing many young design brands and was providing a healthy space for upcoming designers to showcase their wares.
Thinking smart and quick off the block in gearing up to face the new normal, Sharmilla Ruberu, the co-founder of Ripe has taken a radical decision to move to e-commerce which she believes will be more viable for her business. "We have decided to move to e-commerce to continue trading. This way we reduce our overheads, we get to work from home and above all the saving we make can be passed on to our customers which would be welcome for everyone given the fact that the economy is virtually in the doldrums".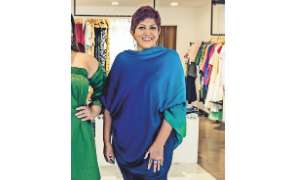 New York-based Sri Lankan fashion designer also Kasuni Rathnasuriya, whose label KUR produces some exquisite clothing that incorporates artisanal crafts such as bobbin lace is also looking to online platforms to market her clothing. "Online and digital platforms are very important. Virtual showroom and digital storytelling will be in demand as travel restrictions around the world will mean a few footfalls. By using social media we can work towards increasing our virtual footfall".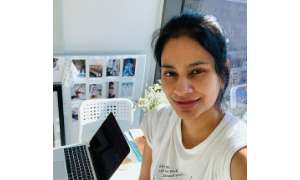 For Sri Lankan designers like Charini Suriyage whose eponymous label Charini is a fixture in many of Colombo's fashionable closets, having a physical store is a must. Given the nature of her business where she creates bespoke clothing, her clients have to come in for measurements and fit-ons. Dealing with health and safety issues is a prime concern for Charini. "We have a small coterie of staff and they all follow the rules of social distancing and sanitisation very carefully. In the store, we have introduced sanitisation points and we will follow international guidelines of running a clothing business. We will train staff to adhere to all safety measures so that our clients will be assured of a safe retail experience which is more important now more than ever.