Nurturing her passion for swimwear, actress turned designer Aviva Bidapa recently launched her swimwear collection at The Design Collective. The daughter of legendary all things fashion, Prasad Bidapa, Aviva decided to swim upstream with her desire to venture into swimwear when she met with Sri Lanka based Linea Aqua. Fresh off the runway at the recently concluded Olu Swim Week Colombo, Aviva's swimwear is fresh and exciting with a frisson of excitement. A self confessed waterbaby when Aviva wanted to marry her passion for creativity and business it seemed natural to take the plunge with swimwear. For many women donning swimwear can be a daunting prospect but Aviva says "I want people to understand and be comfortable in swimsuits as all girls have different bodies and insecurities about their body. Therefore, I hope that they will feel comfortable in my swimwear, inside and out."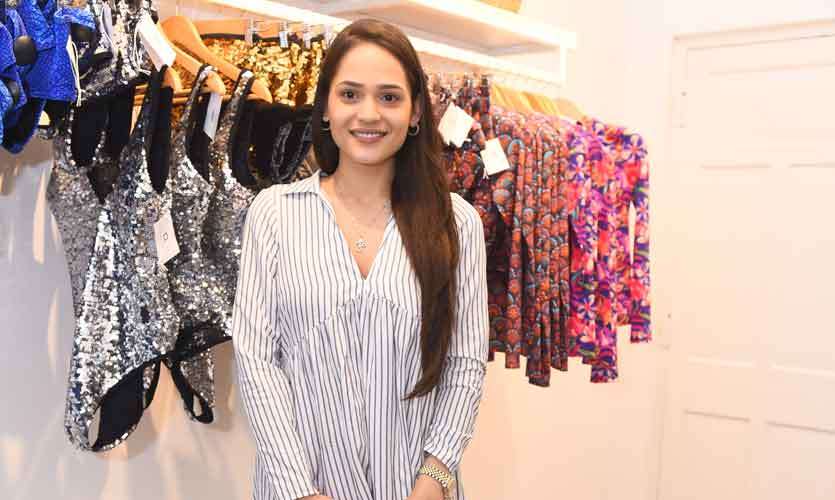 How did you get into swimwear?
My wardrobe consists of a hundred swimsuits. I absolutely love them. I've been obsessed since I was sixteen years old. I remember chatting with my dad one day and I remember him saying that he wanted to start something, and I didn't believe him at that time. I was so excited, and I asked him, "Do you really think this is plausible?" and he said "Absolutely!" From then onwards we started exploring. We visited Linea Aqua. Everything came together and it has been a dream ever since.

For this collection, what is your inspiration?
I love mixing usability with couture. The women I have catered to range from 18 to 35-40 years of age and they want something that is in style and something that everybody is seeking. I kept that in mind, and also keep it very different. If you look at my collection, it doesn't tell a story but I have friends who prefer varying styles, so I wanted to keep it open to everybody.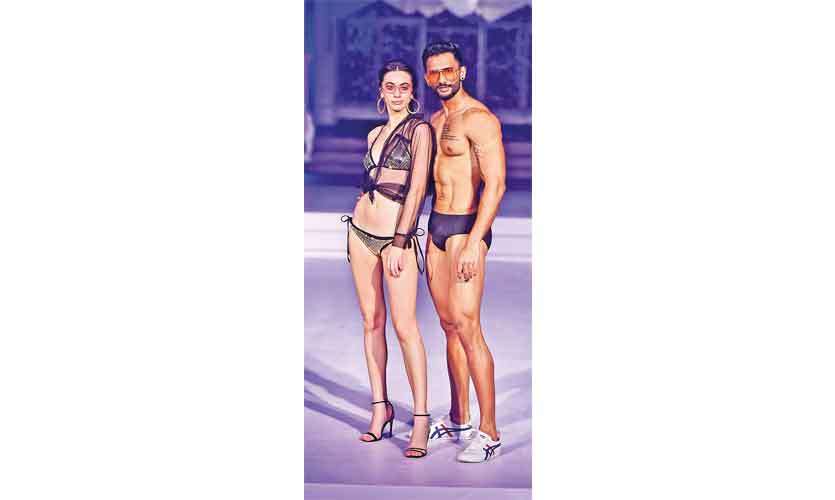 Do you have anyone in mind when you design the swimwear?
I have to say Sony Kaur and Pratheek Jain. They have been friends of mine for so long and the way they conduct themselves is what I really love.
How many collections have you put out?
As of now, one. I am really busy during the year as I also work with my father in event management. I want to put my heart and soul into one collection and eventually, when I find time, I will produce two collections.
How do you think the Sri Lankan community will respond to it?
What I love about Sri Lanka and their designers is that they are all creative and they are willing to take a chance and they don't have any reservations when it comes to fashion. With my designs being loud and out there, I think the Sri Lankan community will respond very well, and I hope they do. Sri Lanka is my second home; I visit the country twice or thrice a year. I love the people and I love the culture, so I really hope they love it.
What next for the Aviva brand?
I believe my next move will be moving into resort wear as I love and spend my time in resorts.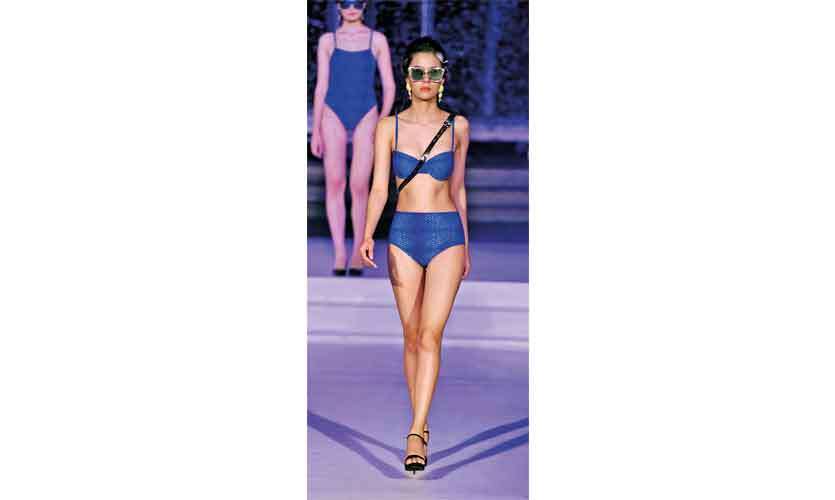 What plans for the next season?
My next season may revolve around neon, as I'm into it these days and with a little hint of classy, it may be my favourite thing.