Saturday kicked off the first of five shows for the 62nd season of the Symphony Orchestra of Sri Lanka's performances. Classical music is a genre which is rarely performed in our little island home but there is also a loyal following of the discipline, most of whom gathered at the Ladies College Hall on the 23rd of February 2019, where the Symphony Orchestra of Sri Lanka performed "German Masterpieces", featuring the music of Beethoven and Mendelssohn. SOSL is one of the oldest orchestras in South Asia, home to many talented musicians, some of whom have even performed in the international arena, and the crowd was ever so eager to hear music from that particular region in Europe.
The performance opened with the Overture to "Egmont" by Ludwig Van Beethoven. The play tells the tale of a Count and his battle against a tyrannical Duke. It was a moment of silent contemplation for the audience as the bows moved in unison to the flick of conductor Dushyanthi Perera's wand. It was a truly magnificent performance by the orchestra and is a testament to the veteran conductor's reputation.
Soundarie David Rodrigo took centre stage for her solo performance of Beethoven's Choral Fantasia, which was easily the highlight of the evening. This piece is particularly unique for its inclusion of a full chorus in its finale and the audience was in a trance as she took to the keys with her fingers floating over them, truly showing off her talent, skill and most importantly her experience, having been a part of the performing arts for so many years.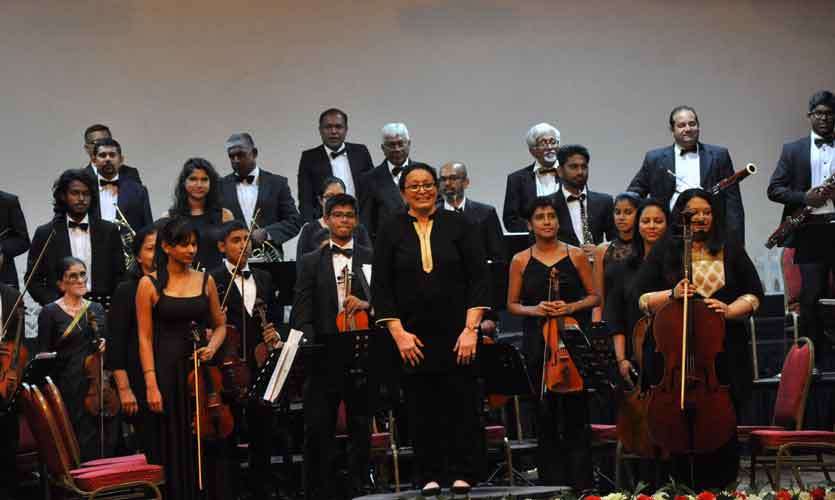 The choir for this performance consisted of Soul Sounds, The Menaka Singers, The Old Joes Choir and The Mary Anne David Chorale. Their performance was absolutely beautiful and truly brought out the magnificence of the Choral Fantasia.
The concert concluded with Mendelssohn's Symphony no. 3 in A minor which was a perfect way to end the evening, showcasing yet another German masterpiece and leaving the audience in nothing but awe.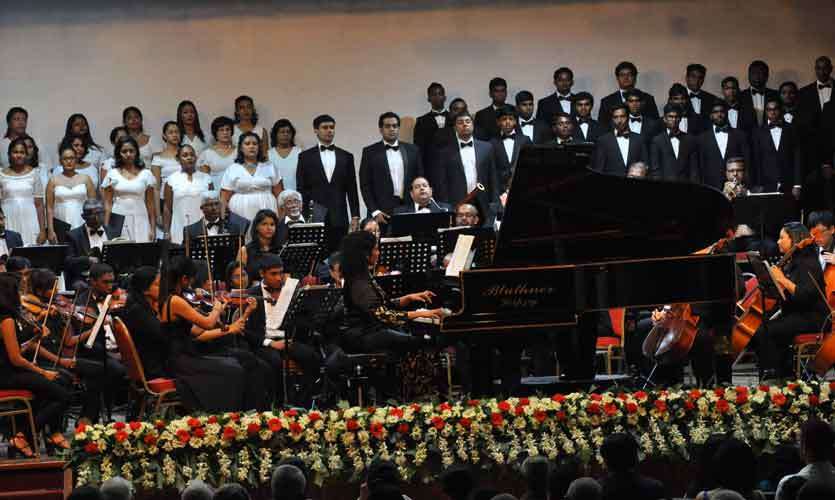 Here's what the audience had to say:
This is a lovely concert which features German masterpieces, which is rarely performed in Sri Lanka - Joseph -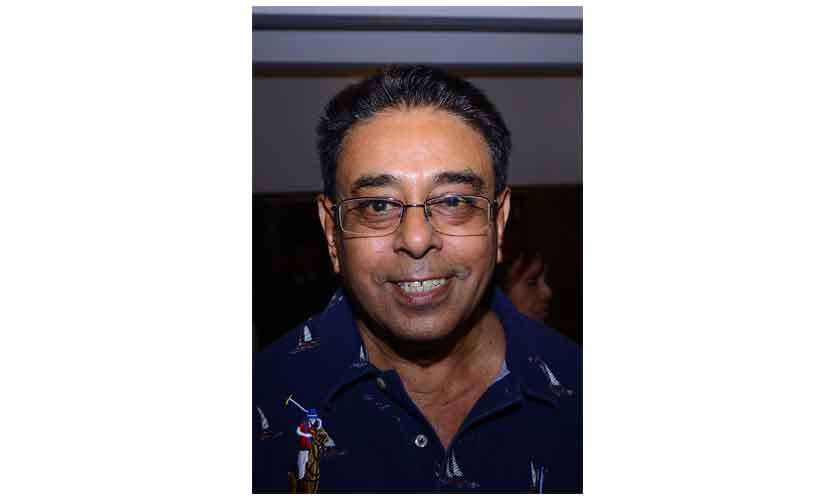 Excellent. Brilliant. Particularly what intrigued me was the chorale, international class. - Ramal Jasinghe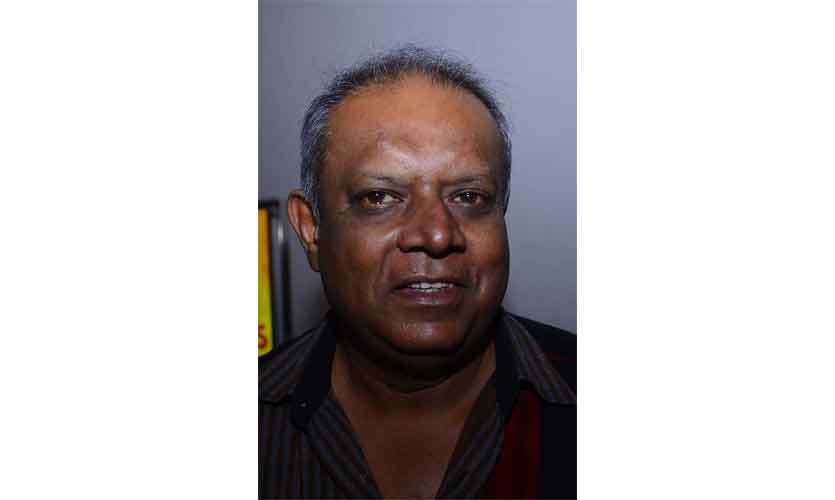 Soundarie's piece on the piano was amazing. – Ira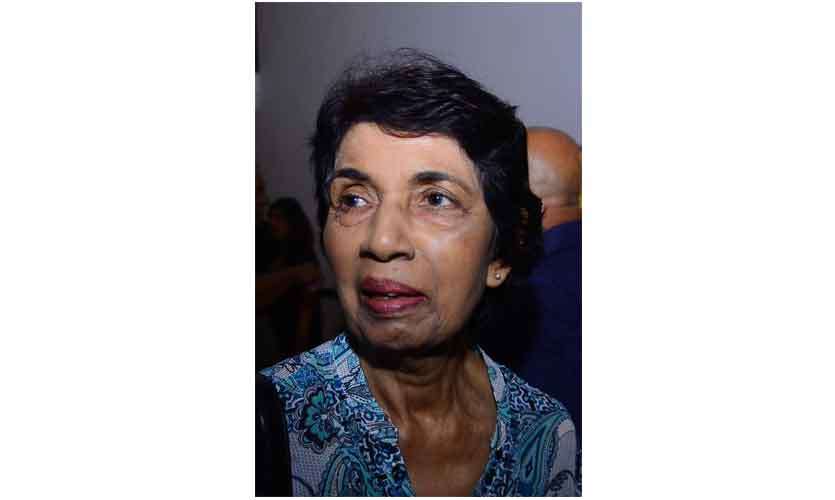 I think they've done a wonderful job. Soundarie's performance was fabulous. – Srimal
I think going back to classical music, it's really nice to see so many people gathered here to enjoy this kind of refined music and a great amount of effort has gone in to this show. – Mahen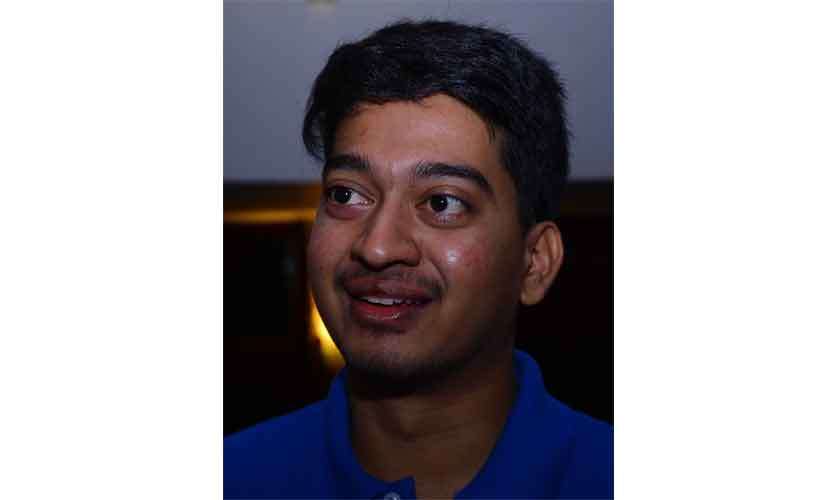 Excellent, I loved the music. - Leelananda De Silva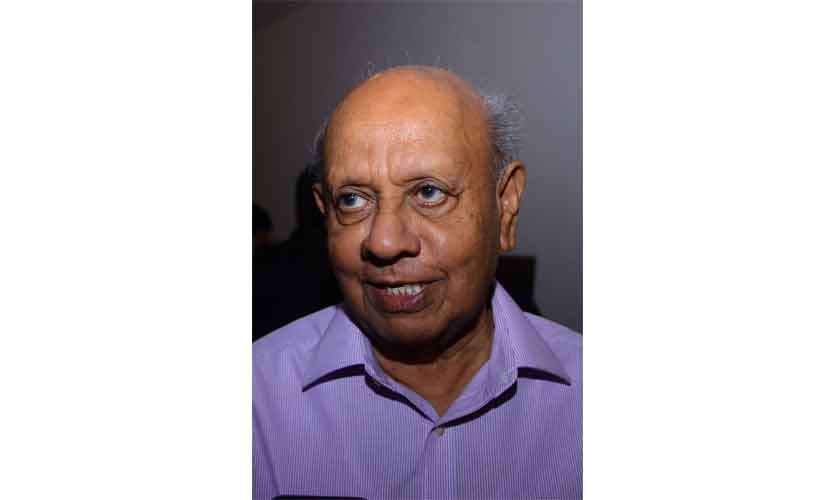 It was lovely. The ability to put together that many performers in a single performance, you don't get to hear that kind of work very often so I thought they did a very fine job in pulling that together. - Bill Davnie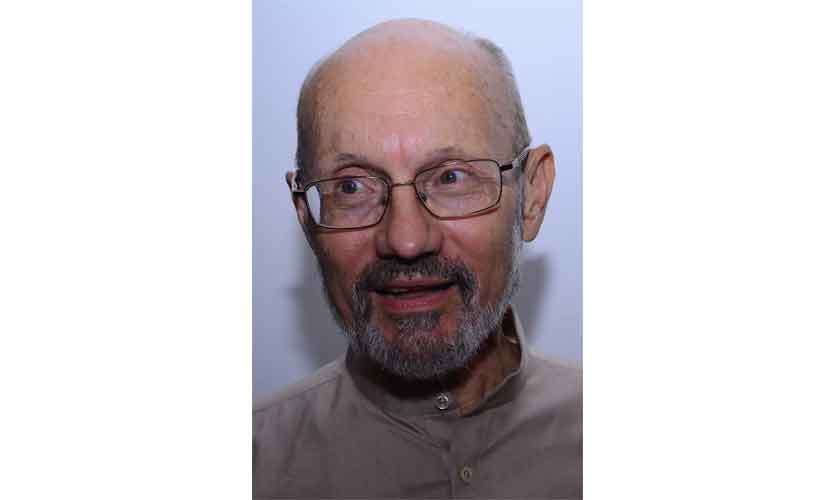 The show was good. The symphony orchestra has always maintained its standards and of course this show different to their usual work but it was also right up there. - Rajeev David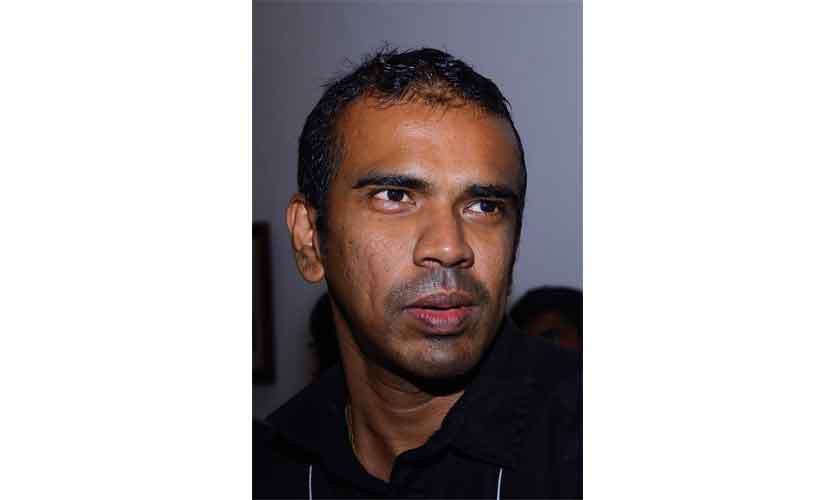 It was enjoyable. - Ryan Rockwood
It was good. We enjoyed the music. I liked Soundarie's piano solo. Very well played and the choir was nice as well. – Shehara De Mel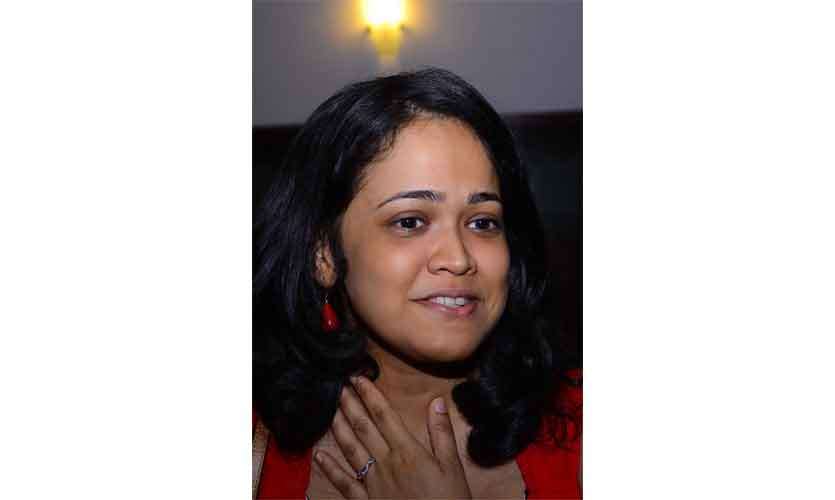 It was fantastic. – Derrick Wijeyeratne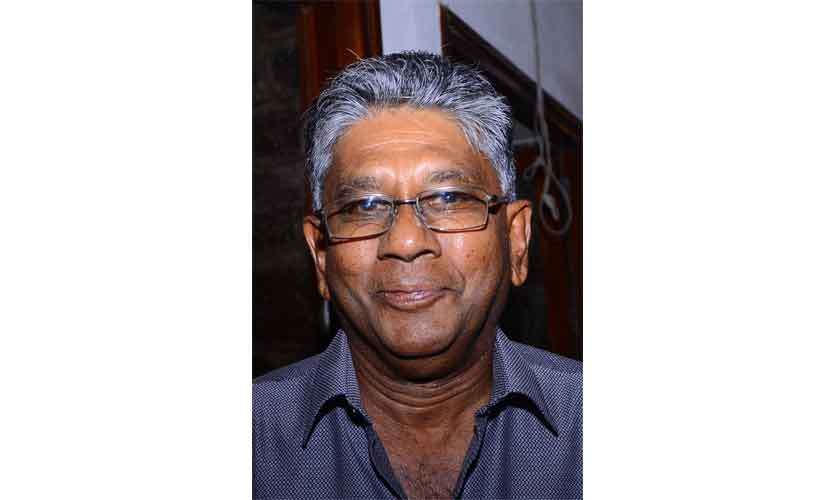 I enjoyed it. It was my first time after a long time and I'm a fan of the show and the music – Ishara Naotunna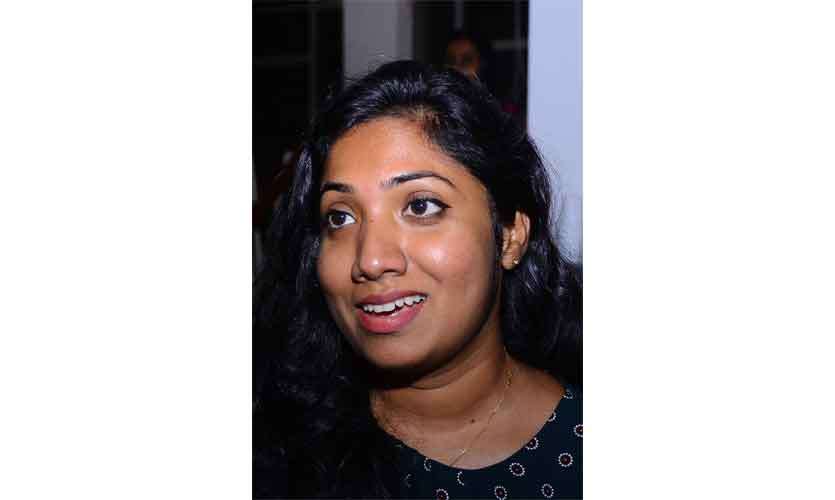 I really enjoyed it. It was just lovely. – Samanthi Senanayake

By Vihan Wickramasurendra
Photography – Waruna Wanniarachchi