His immense contribution to the world of music, both as an individual and as a part of the duo the "De Lanerolle Brothers" makes Rohan De Lanerolle a name that needs no introduction. Having proved his metal many times over on the global stage as a brilliant musician, Rohan De Lanerolle is a Lion that has made Sri Lanka proud. In recognition of his many accolades, he was recently invited by a prestigious global body, namely the "International Choral Conductors Federation'' to be one of its founding members. Celebrating this major milestone in his career, we decided to sit down with Rohan to talk about what this appointment entails for the Sri Lankan music industry as well as for himself.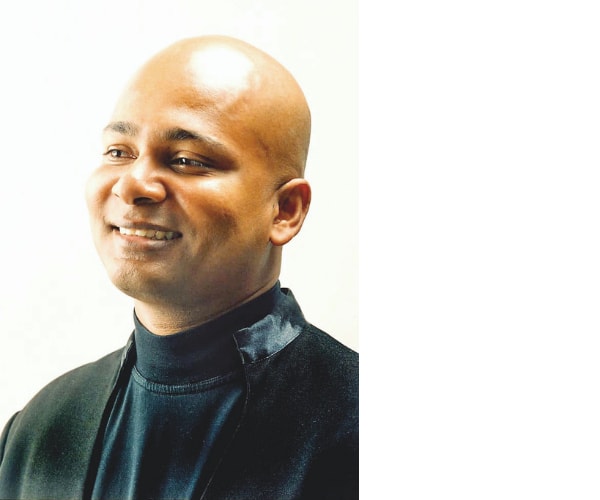 When was it that you first premiered in the music industry in Sri Lanka?
Before going into details of the question, I wish to express my sincere thanks to the Management of Wijeya Newspapers for being there ever since I started my career as a singer in Sri Lanka in 2003, much earlier than the dawn of the "De Lanerolle Brothers". This is a clear example of a long-standing association that has borne fruit.
My career started as a singer in Sri Lanka in 2002 after my debut in the United Kingdom and the United States of America in the year 2000.
Any particular reason why you took the stage as a soloist in Sri Lanka after singing overseas?
Yes, I did some solo gigs prior to 2002 but I realised that at the time there was this notion that you are no good unless you've sung in the west...sad but yet true! As such, I wanted to make this a reality to prove some of those people wrong and now when I look back, I am glad I did just that.
Your career as a Choral Conductor was quite late compared to many others. Any reason for this?
I believe that it just happened. It was at a point when I was judging a few international Choral competitions in Asia when around the same time we brought together school choirs to sing at the Cathedral of Christ the Living Saviour. I sang and conducted at the same time. From then on, I have begun conducting two international choirs.
Is conducting something very difficult and what do you really work on as a Conductor?
Nothing is rocket science as long as you have a good ear and you know what and how to get something out of your choir. For me, it doesn't matter even if a Conductor throws his feet around as long as the person can get what is required from the choir so that they can make a lasting impression on the audience. For me personally, it's about doing the basics right but I emphasise and work continuously on technique (includes many aspects), so with my two overseas choirs and the Visakha Vidyalaya Senior Choir mainly, there is a load of work that we do to raise the bar.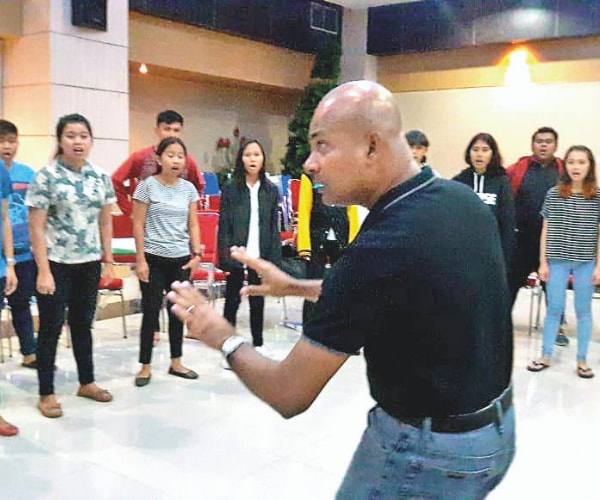 Before we go onto the choirs you train, can you tell us a bit about the origin and agenda of the International Choral Conductors Federation?
Its origin is in Rome, Italy and I was invited to be one of its founder members. The setting up of this federation is to allow a platform for all conductors from all parts of the globe to meet for a common goal - world music. This platform will allow anyone to connect with anyone through the federation. It will broaden collaborative opportunities where the standard of choral music will be uplifted and enriched in all countries.
What are the other countries that are a part of this body and who are the other prominent figures that have been invited to be a part of this federation?
There is representation from Singapore, Indonesia, Hong Kong, Russia, Austria, Germany, Italy, Slovenia, United Kingdom, Sweden, United States of America, Argentina, Malaysia, Canada, Norway to name a few. Each of the members are eminent figures in their own right but I have been able to work with Brady Alred (USA), Susanna Saw (Malaysia), Tracy Wong (Canada), Wolfgang Ziegler (Austria), Michele Josia and Fabrizio Barchi (Italy) to date and I am hugely looking forward to working with the others.
What was your reaction when you were asked to be one of the founding members of this high profile international body?
To be honest, I couldn't believe what I was hearing but the one thing that came to my mind was that this is big news for Sri Lanka - a reason we can be proud of. I always believe that Sri Lanka has maintained very high standards for Choral singing where three world championships have been won to date, Gold and Silver awards won at different competition platforms globally that have given Sri Lanka recognition. With this, there is a permanent representation from Sri Lanka in an international body and that in my view opens many doors. It is my belief that I will be able to gain loads of exposure by working with these eminent personalities and through whom we can up the ante for Choral music in Sri Lanka.
The fact that you were recognised on an international level to represent our country in an eminent body such as this is not only a prestige for you as an individual but also a huge achievement for Sri Lanka itself. In your opinion what more should Sri Lanka be doing to support its musicians and help others to achieve similar heights?
This is a broad question that has to be broken down into many subheadings but it's my belief that the authorities need to work to increase the standard of singing in the country - take Choral music to the provinces and create something wholesome. The new brigade of musicians also need to understand that It's country before self and at times you cannot expect the administration to do much but rather you need to keep moving and networking. It's not all about the book but it's about thinking out of the box too.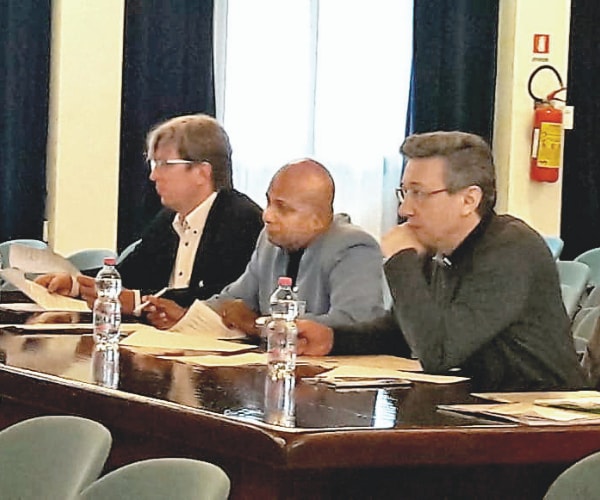 How long have you been training the Indian and Indonesian choirs and have your choirs travelled?
I started with FMC in 2017 and ANC in 2018 and we have toured Europe and Asia and were to tour Australia but sadly everything has come to a grinding halt now for reasons we all know but we have plans moving forward including a second tour to Sri Lanka.
What advice would you give to upcoming local musicians who hope to make it to an international level
and represent their country on platforms such as this?
Be humble and don't think you know it all, work genuinely for the industry without looking at what you can gain personally and you will always be recognised and rewarded. It also shows that you can be internationally recognised by living in your country of birth. I don't believe in the saying that "one has to go overseas and live overseas to be recognised"!