Sri Lankan American Taliya Peiris a resident of San Ramon was recently crowned Miss California Teen USA. Beating 40 other contestants for the title Taliya will now go on to represent California in the Miss Teen USA 2023 pageant. Taliya will be an incoming freshman at Santa Clara University where she will be studying Management Information Systems. The 18-year-old is passionate about bringing to light the importance of representation in the entertainment industry and allowing visual and performing arts resources to be accessible.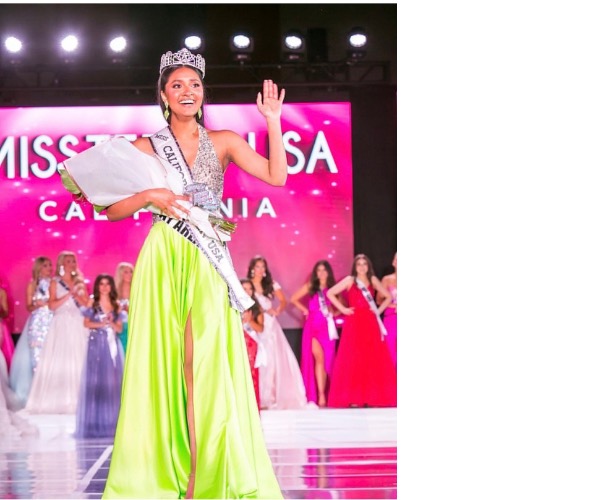 Q What attracted you to taking part in pageants?
Growing up as a competitive dancer and a piano player, I love performing on stage. I had always been interested in modelling and fashion, and my mom and I found that pageants were a good start for learning the ropes of the industry. My mom found out about the Miss California Teen USA organisation and signed me up, and I competed at the state pageant for the first time in 2021. I loved my experience and caught what we pageant girls call the "pageant bug", and I have been competing in pageants ever since!
Q How rigorous is the training to take part in pageants?
To prepare for pageants, I like to take a holistic approach. I always like to say that pageants are not just about exterior beauty, but interior beauty as well! Of course, I do the necessary physical preparation, like working out, picking out my wardrobe, and perfecting my pageant walk, but I also practice my speaking skills and identify what causes I am passionate about and how I want to use my platform as a titleholder to help those causes. When it comes to pageants, the effort you put into preparation will translate into equal results. For me, the most important part of preparing for a pageant is to live out the motto of being beautiful inside and out, so I make sure to prepare by being healthy and happy in all aspects of my life.
Q How many other contestants did you have to beat to be able to win the crown?
There were about 40 girls from across the state vying for the title.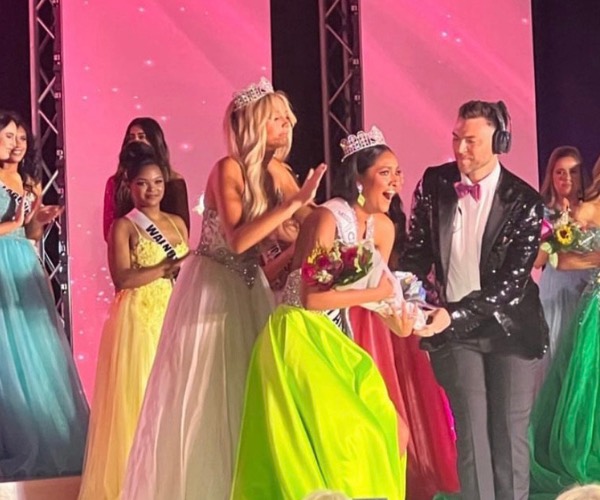 Q What is the cause you are focusing on?
I am passionate about bringing to light the importance of representation in the entertainment industry and allowing visual and performing arts resources to be accessible for all to learn and enjoy, so I started my social media movement III Creatives (Inspiring Imagination and Inclusivity) as my way of advocating for this cause. I want everyone to be able to have the opportunity to express themselves through a creative outlet, as well as pick up many life skills through being involved with the arts, such as working as a team.
Q What is your main message as a pageant queen?
As a pageant queen, it is my duty to be a role model to others and be a beacon of positivity. I encourage everyone to live with empathy and to always be involved in making their communities a better place!
Q Now that you are in Sri Lanka will you be supporting our local designers by selecting clothes to wear during pageant-related events?
I definitely want to incorporate Sri Lankan fashion into my wardrobe! I am on the hunt for pieces to wear for various events, whether that be for appearances or for the Miss Teen USA pageant!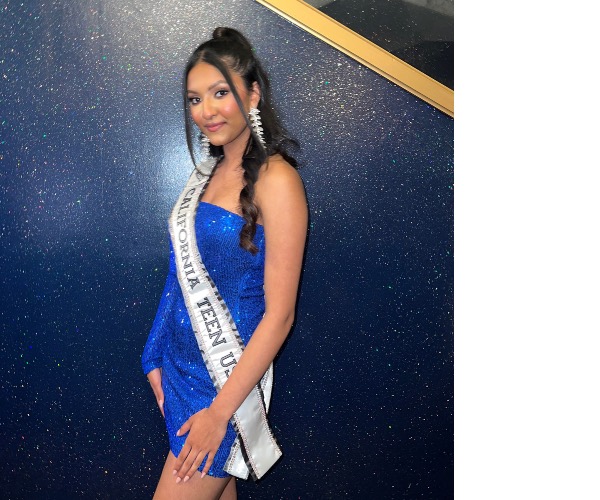 Q As a person of colour how easy or difficult was it during the competition?
With California being one of the most diverse states in the country, all the contestants came from varying ethnic backgrounds, so I didn't find that being a person of colour made competing difficult for me.
Q When and where is the final competition to be held?
The date and location of the national pageant is still to be determined, but it is most likely this fall!
Q What are you doing in terms of preparation for that?
I plan to work with my wonderful state director Kristen Bradford and the Miss California Teen USA sponsors to prepare for the pageant, especially focusing on my physical, mental, and professional growth!
Q Tell us about your Instagram Live series, Creative Convos with Taliya Peiris.
I started my Instagram Live series "Creative Convos with Taliya Peiris" as a way to highlight up-and-coming creatives in their respective fields. Growing up, I never saw people like me in American media, and one of my main missions with III Creatives is to make the entertainment industry more diverse and inclusive, and that starts with supporting the stories and messages of artists of varying backgrounds!
Q Can you explain more about the scholarship for student artists to pursue higher education?
I'm in the process of making III Creatives a non-profit organisation and I plan to raise money to create a scholarship fund for deserving student artists the opportunity to continue their education within their field of study. I want to be able to provide the resources for aspiring creatives to achieve their dreams!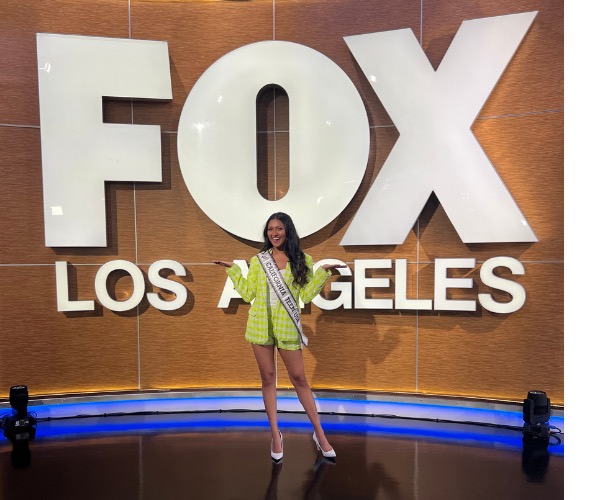 Q What words of advice do you have for Sri Lankans who are keen to take part in pageants?
Just go for it! If I can do it, so can you. It's important to be kind and humble along the way, and of course, show your beauty, inside and out!"