Sri Lanka's short film industry got a new boost during the COVID lockdown as budding filmmakers started shooting short films on their mobile phones. Over the past two years, the short film space has given some hope to young blood with creative concepts. Linsky Gamage is one such budding short film director who has a passion to give a message out to society through his lens.  
Hailing from Chilaw, Gamage has a background in graphic design but he also has a passion for directing short films. "While in school I studied all subjects related to arts and subsequently I chose graphic designing and photography," he said in an interview with Daily Mirror Life. "Since I got good results for both these avenues I decided to continue doing graphic designing as a profession. At one point I was based in Qatar designing stickers for off-road racing vehicles. But at the same time, I have been acting and modelling as well. I have my own online graphic designing venture but since I also had a passion to produce impactful short films I chose to direct several short films as well."
Gamage's short films have been based on various themes from alcohol abuse to COVID lockdown and on the LGBTIQ community. "I direct short films when there's a competition. Usually, each competition has different themes. For Colombo Pride 2021 I directed a short film called 'Rainbow Kite' which was selected as runner-up. That was my first short film as well. My second film titled 'Lantern Darkness' was selected for several international short film competitions and I will be competing against budding directors from Japan, Singapore, Nepal, Germany, and the Philippines. It was selected as the best short film shot on a mobile phone at the Dark Film Festival 2021. Akkha Dhuththa - Addicts is another short film I directed for a competition organized by Alcohol and Drug Information Centre (ADIC) and was placed third."
However, due to the lockdown period, many people have now opted to watch short films and Sri Lanka has a budding industry in this respect. "Short films have a short duration and the time factor keeps viewers glued to the screen. However, I believe that it's possible to give a strong message through short films irrespective of the theme."
One other challenge for upcoming filmmakers is the budget. Attracting investors to the arts industry has remained at a primary level due to many reasons. Gamage believes that it's a challenge to find a good producer even if there's a good script. "I feel that even though the youth likes to face challenges, producers aren't very keen to do so. There has to be dedication and commitment. One has to keep trying and that too is a talent."
When asked about the opportunity provided by the aragalaya for upcoming filmmakers Gamage said that he too had submitted one of his works to the Galle Face International Film Festival and that he's awaiting results. "I'm totally supporting the aragalaya because our generation should be the final generation that is suffering in this manner," he added while mentioning that he had been unable to do several of his films due to the prevailing situation in the country.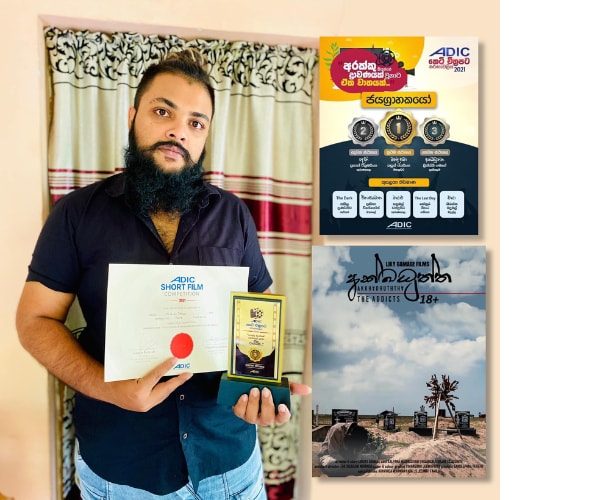 His advise to upcoming filmmakers is to refrain from doing remakes and copies of originals. "When doing creation of your own, you will learn from the mistakes. Filmmakers have to understand that they work with risk. Sometimes it will be a hit or a trending short film and there will be more viewers. Sometimes it will be the opposite. Therefore there has to be a lot of patience. You need to identify your cast, those who will support you throughout the production because it is not a one-man's job. One other thing is that people shouldn't laugh at another person. People laughed while watching one of my short films but eventually, I received an award for that film. Thereafter people started praising the film and myself."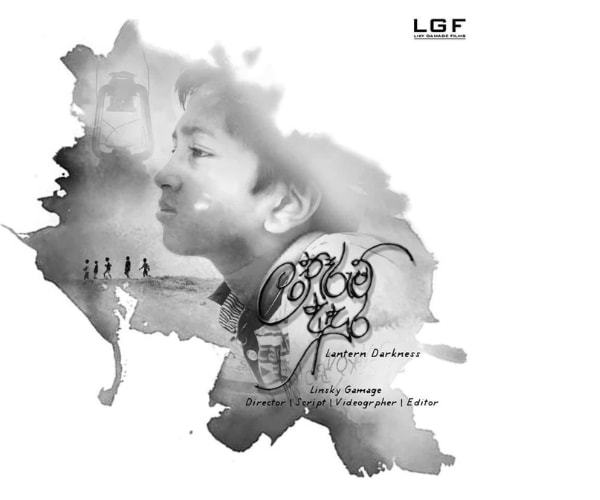 Gamage's ultimate dream is to win an international award and make Sri Lanka proud and he extends gratitude to his family, friends, and Aravinda Wanninayaka who has been a guru along his journey.