This December, Paradise Road Galleries is proud to present the third solo presentation of works from the artist's collection. The exhibition will feature a collection of abstract and figurative works on paper created by the artist between the years 1977-1998. This exhibition presents a rare opportunity to view a large collection of works from the artist's estate. The exhibition will be complemented by a publication that includes an essay by Dr. Cleo Roberts-Komireddi, whose writing has been featured in leading publications across the world, including The Guardian, the Spectator, Times Literary Supplement, Frieze, and Art Review Asia alongside contributions to books published by Phaidon and Thames & Hudson and has lectured at Sotheby's Institute, Princeton University, University of Cambridge and Royal Asiatic Society.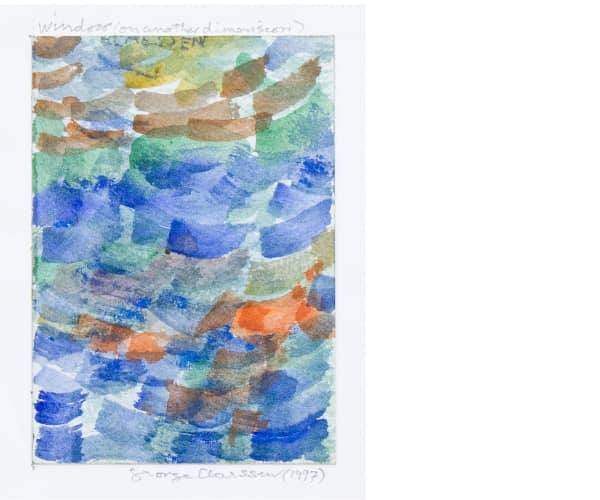 George Claessen (1909-1999) was a Sri Lankan painter, sculptor, and poet. A founding member of the '43 Group, he exhibited in the collective's inaugural exhibition in November 1943. Claessen held his first solo exhibition in 1948 at the Velasquez Gallery, in Melbourne. He migrated to England in 1949 and worked as a draughtsman until his retirement. He first began to experiment with pure abstraction in Australia and developed this form of expression throughout his career. Claessen continued exhibiting internationally and held shows in Colombo, London, Paris, Venice, and Sao Paolo.
On 18 December Paradise Road Galleries will host a live zoom at 5 pm SLST with Dr. Shamil Wanigaratne, an author and Consultant Clinical Psychologist whose books include 'George Claessen, Artist, Sculptor, and Poet' (Paradise isle Publications, 2000). and L.T.P. Manjusri: Artist and Scholar (1902-1982), (Hussein publishing House 2020) and Dr. Cleo Roberts-Komireddi. Registration for the talk is available via email to [email protected] or via their website.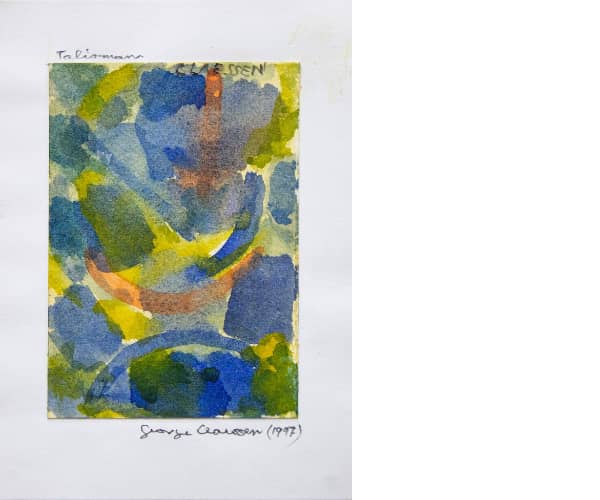 In Dr. Shamil Wanigaratne's publication, 'George Claessen: Artist, Sculptor and Poet, 1909-1999' he writes: 'In Claessen's abstract paintings he clearly reached the pinnacle of his artistic expression. His abstract work spans a period of over 50 years. It was stated earlier that a tendency towards abstraction was clearly seen in some of his early work, for example, the 1943 painting 'Mother & Child'. The real departure into abstraction took place some years later, in 1948 in Australia, following what Claessen described as a "revelatory experience".
Twenty-five years after the experience, he wrote two poems about it. This quasi-religious revelation had a profound influence on Claessen's subsequent work, which he later described as follows:'It was not easy to be an abstract painter and be recognized in Europe in the early 1950s, although abstract expressionism was gaining much ground in America, with protagonists such as Jackson Pollock (1912 -56), Mark Rothko (1903-70) and Willem de Koonings (b 1904). Struggling to survive as a painter in England, Claessen didn't have the '43 group to support him as he did in Ceylon. In the early 1950s, they formed a gallery named the 'New Vision Centre Gallery'. Claessen found this group of avant-garde artists, all of whom were dedicated to non-figurative work, a source of both inspiration and support.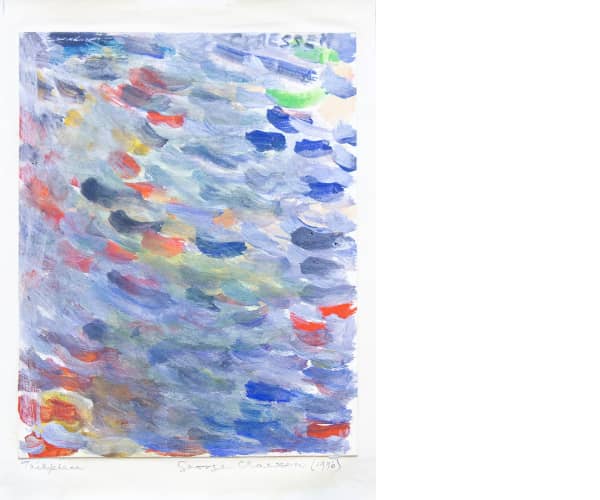 The New Vision Group, which was started by the artist Denis Bowen, had at its core artists such as Gillian Ayres, Maurice Jadot, Peter Stroud, and Kenneth Coutts-Smith. Claessen had found his '43 group in London. At a time when abstract art was not popular, the New Vision Centre Gallery provided a haven for emerging artists without a tradition.'