The Chamber Music Society of Colombo (CMSC), renowned for its invigorating performances, is delighted to announce an elegant seasonal concert, 'A Holiday Serenade.' This concert will take place on December 12th at 7:30 pm at the Lionel Wendt Theatre. 'A Holiday Serenade' brings an enchanting programme of orchestral string music, featuring the works of Mendelssohn, Corelli, Bartok, and Sibelius.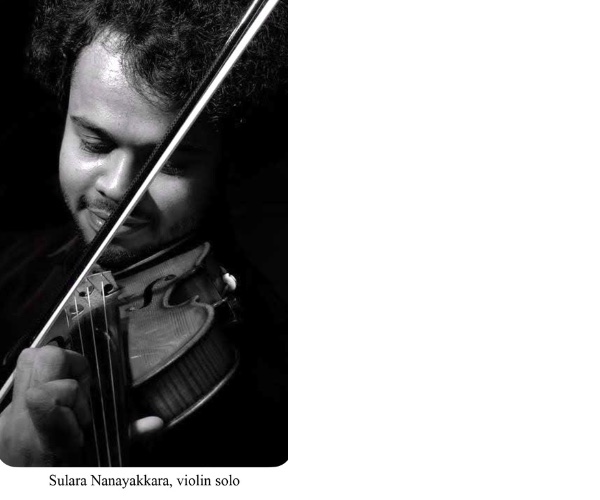 The concert promises to immerse the audience in the warmth and joy of the season, through the transcendent power of music. The highlight of the evening will be a rare performance of Mendelssohn's Violin Concerto in D minor, featuring as soloist, the special talent of Sulara Nanayakkara, the Principal second violin of the CMSC. His interpretation and virtuosic skill are sure to add a valuable dimension to this seldom-performed piece. The programme will also include Corelli's Christmas Concerto—a fitting tribute to the holiday season. Sibelius's beautiful Impromptu for strings will provide an exploration of the orchestra's depth and range, while Bartok's 10 Pieces for Children will add a touch of whimsy and charm.
The evening will conclude with the vibrant and dynamic 10th String Symphony of Mendelssohn, rounding out a programme that blends tradition and innovation. "The conductor-less orchestra of the CMSC has a history of presenting concerts that not only entertain but also educate and inspire," says the Artistic Director, Lakshman Joseph de Saram. "In 'A Holiday Serenade', we will continue this legacy, bringing together a diverse selection of pieces that celebrate the beauty and richness of string music."
The concert is made possible in part by funding and in-kind support from; Asia Securities, Baurs & Co. The Mohan Tissanayagam Foundation and the Goethe Institute, Sri Lanka. Tickets for 'A Holiday Serenade' are available now at the Lionel Wendt Box office. The CMSC looks forward to welcoming music lovers of all ages to join them in this celebration of fine music.
The Chamber Music Society of Colombo, the most 'Classical' of classical music organizations in the country, has consistently attracted a special breed of the most experienced professional musicians in Sri Lanka and has on its Hon. Advisory Board, luminaries like Midori, the world-famous virtuoso, and Leslie Suganandarajah, the Music Director of the Salzburg Landestheater. The CMSC brings together top musicians and like-minded audiences and is committed to promoting the appreciation and performance of great music in Sri Lanka.