After a hiatus of a few years the Past Pupil's Choir of St. Bridget's Convent, Contempo are back in the entertainment scene as they bring the audience a wide selection of Christmas music from Gruber to John Williams to Wham! "Somewhere in My Memory" will be held on December 16 2023 at the Russian House Colombo. We had a chat with Saranie Wijesinghe, Co-Director regarding the production.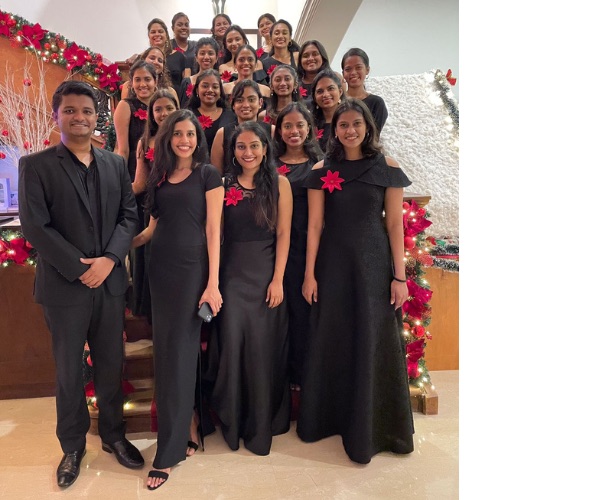 Q You mentioned that this concert is being done by the Past Pupils Choir of St.Bridget's Convent – what is the name of the choir and can you tell us about it?
From its inception in the year 2001 as the Past Pupil's Choir of St. Bridget's Convent, 'Contempo' has grown in strength and number welcoming new members each year. Among various achievements, most recently, Contempo performed at the 'Asia Pacific Choir Games 2017' organised by Interkultur, the world's leading organiser of international choir competitions and festivals, in which the choir successfully progressed to the highest level in the international competition, and obtained three Gold medals in the 'Gospel/Spiritual and Music of the Faith' category. The choir also obtained a Gold and Silver in its second category 'Vocal Ensemble,' securing four Gold Medals and one Silver Medal in total. Contempo has thus emerged as a premier choral group in Colombo.
Q This show is being held after a hiatus of a few years. What was the reason for it?
We couldn't have a public performance since the onset of Covid and the consequent economic crisis.
Q Can you tell us about the show?
"Somewhere in My Memory" is a concert commemorating two decades of Contempo's musical excellence while beckoning the Christmas season with well-loved carols and seasonal songs. The concert is in collaboration with the Russian House in Colombo, the cultural section of the Embassy of the Russian Federation in Sri Lanka.
Q What are some of the main segments of the show as well as the different types of music that will be performed?
The show will feature renditions of some well-known classics as well as seasonal pop songs. From Gruber to John Williams to Wham! – we have something for everyone.
Q How many old girls will be participating in the show and does it comprise members of all age groups?
There will be 15 past pupils taking part this time across a number of age groups.
Q Who are the main participants in this show?
The choir is directed by Harin Amirthanathan.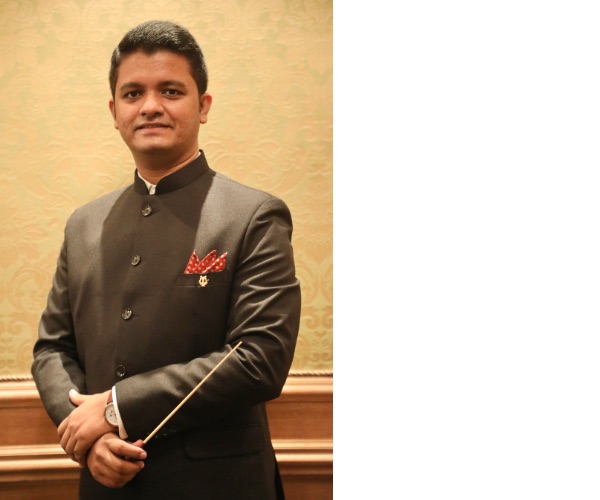 Q You mentioned that other well-known personalities will also be participating in the show. Who are they and what are their roles in it?
We have a musical ensemble featuring Rukshika Wettasinha, Nuran Gomez, Denver Barnes, and Shehan Wijemanne. We also have a guest performance by Mario De Soyza, well-known theatre personality and performer.
Q What is the main idea behind having a show of this nature?
While a public performance was long overdue, we also wanted to celebrate 20 years of Contempo the best way we know how – through sharing our love for music with our friends and family!
Q How many other productions have you had previously and can you tell us briefly about them?
Contempo's rich history over the past 20 years includes public performances like Viva La Diva (2012), Reel Music (2015), Forever in Song (2018), and Joyful Hope (2019). We also performed the Stabat Mater in 2019 at St. Andrew's Scots Kirk, further emphasising our love for diverse genres. We have also performed at many public and corporate events, and weddings, and have been a part of the Symphony Orchestra Christmas Concerts in the years 2009, 2013 and 2016 and A Night at the Opera – 2014 and St. John's Passion conducted by Gregory Rose.
Q How does the choir hope to continue being involved in the music scene?
The common denominator among all our members is our love for music which was fostered in our school lives. And we hope to create a space for our school leavers to continue to foster that love. We will continue to encourage our growing numbers to perform in public spaces, all the while working on our technical skills and pushing creative boundaries.
Q How are the tickets priced and where can they be obtained?
Tickets are available from December 01. Call 071- 1303604.
By Kshalini Nonis​
Pix courtesy Contempo