A name synonymous with the hair and beauty industry in Sri Lanka, Ramani Fernando Salons will make a visible presence HSBC CFW by providing hair and make up looks for the shows. Since the inception of CFW 15 years ago, Ramani Fernando Salons have worked in partnership with CFW creating looks that have added glamour to the ramp.
Each year Ramani and her team work tirelessly to create looks that arefashion forward and relevant. At the shows next week Ramani and her team of 25 staff will be coiffing hair and making faces to complement the designers' creations on the runways. Sharing some insider information with us on the looks for CFW Ramani says "trends for hair will be along the simple line which is the look that is in vogue at international fashion shows. Where make up is concerned some of the looks are quite dramatic and colorful with heavy lashes, red lips and porcelain skin."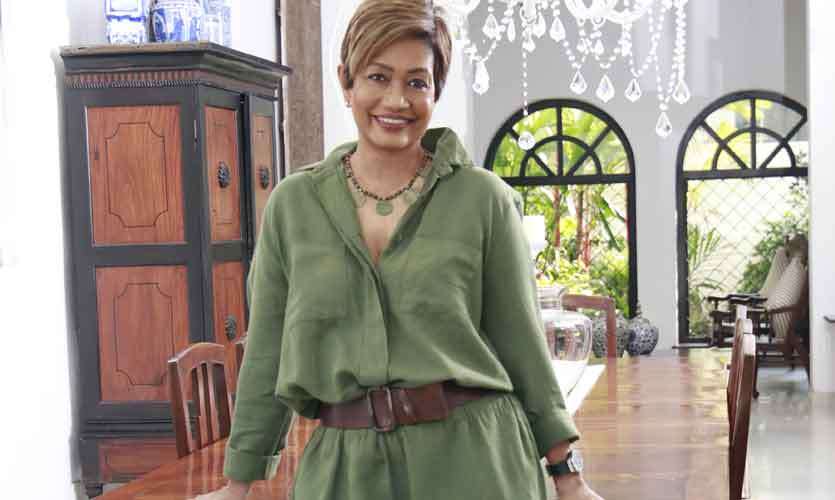 Working at CFW can be quite challenging as the team have to maintain high standards as the audiences are very discerning and expect quality work to be seen where hair andmake up is concerned. "This keeps us on our toes all the time to keep producing good work all the time she adds.
Deciding on what looks to use for the shows Ramani says "The producer comes up with the looks that are current and we have many discussions over it. It is a team decision"
Commenting on the benefits of havingshows such as CFW Ramani subscribes to the belief that since CFW came into existence there has been a huge interest in the industry mainly where fashion designing is concerned and lots of local designers have evolved with it. The continued high standards that has been attained by CFW has created a awareness for
Sri Lankan designing outside the country as well. As far as hair is concerned CFW hasprovided a platform for Sri Lankan hair dressers to display their talents and also make a name for them selves.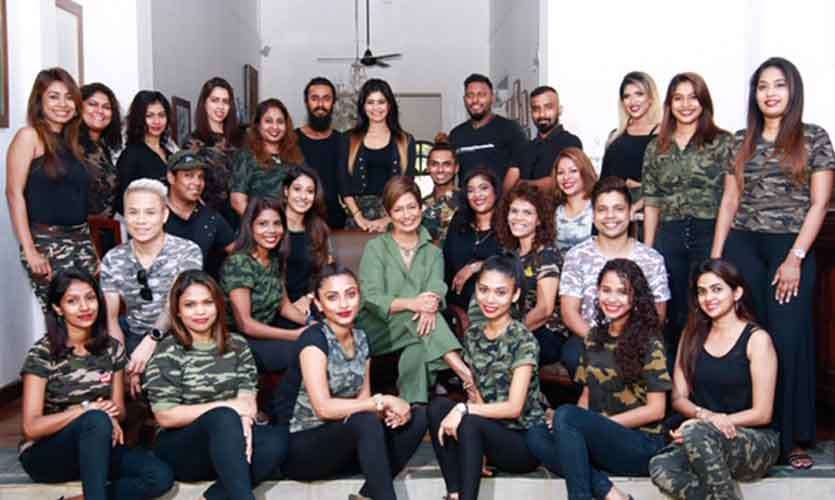 Having travelled to many shows in various parts of the world Ramani is no stranger to fashion shows and of CFW she says "I have had the opportunity of witnessing some prestigious hair and fashion shows internationally and I am proud to say that CFW fares veryfavorably to all of them considering the resources we have. I was at Lakmi fashion week finale a week ago and can proudly say that CFW matched up to it in most aspects and that's saying a lot"