Fashion Fever descended on Colombo on day one of Olu Swim Week Colombo Luxury Resort Wear when 7 designers took to the runway to showcase their collections. Brimming with equal amounts of enthusiasm and talent, the seven designers displayed creativity and versatility that bodes well for the future of fashion design of Sri Lanka. For the first time ever, fashion and musicharmonalized on the runway as live musical performances by local talents
Amasha Tissera, Lasith Fernando and Q set the tune for this year's swim and resort wear.

"Today was Day 1 and we featured the best of young Sri Lankan talent in a lovely new format in the form on live musical presentations on the runway. The last few months have been challenging but the young talent has always persisted and that is exactly what we showcased today. - Ajai Vir Singh, Founder and Managing Director of CFW
"Swim Week expanded its scope to bring in the emerging designers segment to the Swim Week platform and we saw an exceptional showcase of 7 young designers today. I'm really looking forward to Day 2 at the magnificent Galle Face Hotel tomorrow, a brilliant line up on Day 3 at Shangri La and an unforgettable tribute to Colombo on Sunday!" - Fazeena Rajabdeen, CEO and Director of CFW
Marlon Rae
Working diligently with little drama, the designer behind the brand Maluba is on a course to become better with each passing show. Inspired by the Rabbit in Alice in Wonderland, Marlon showcased a monochrome collection where the rabbit was his leitmotif. Free flowing silhouettes in the form of shirt dresses and blousons were teamed with one piece swimsuits.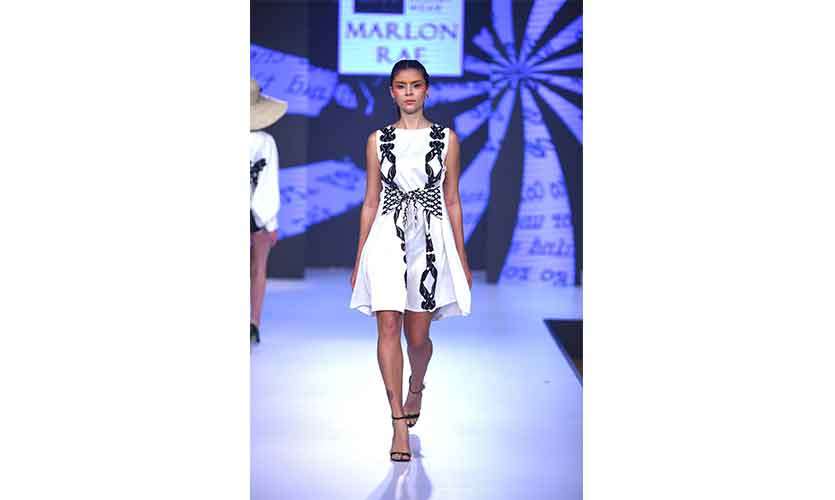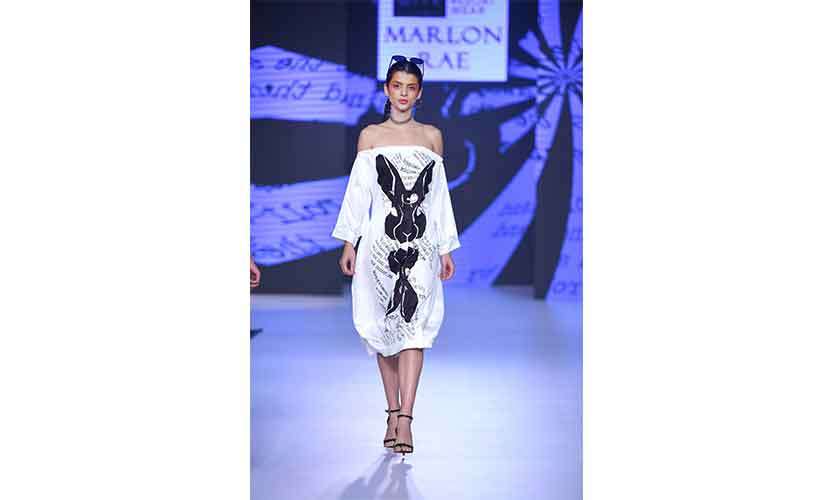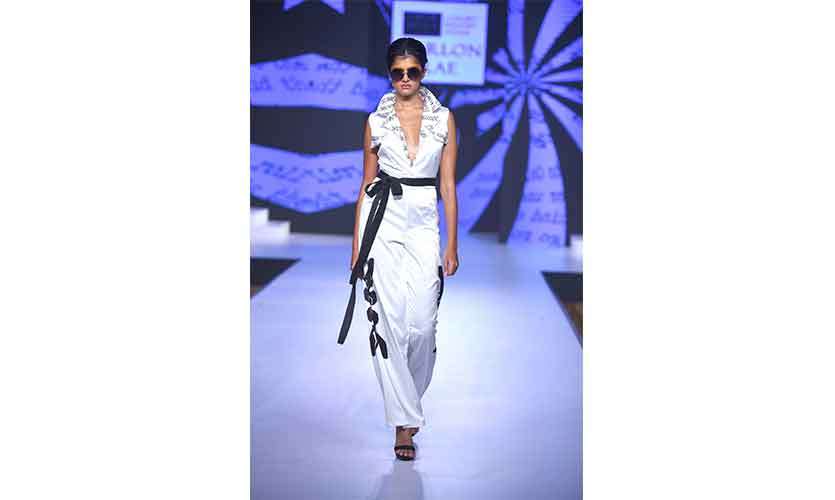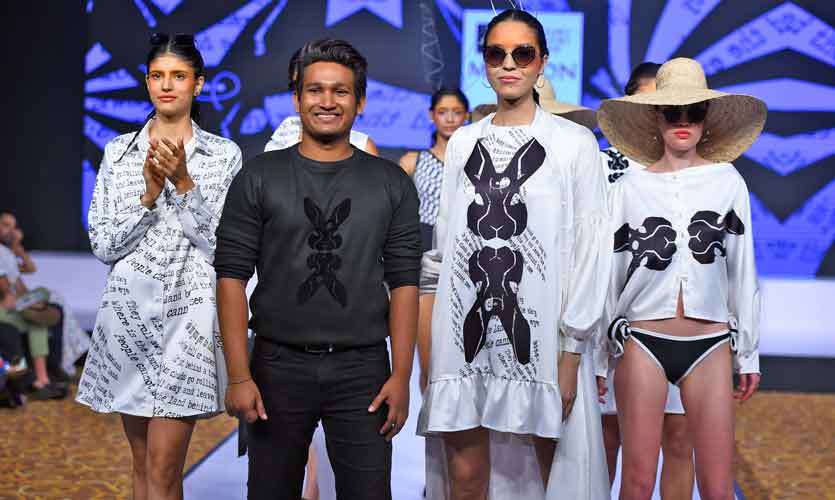 Himashi Wijeweera
Beeralu featured heavily in this collection which attempted to portray the three dimensional nature of this Sri Lankan heritage craft which is enjoying a revival. Cutlawn cloth, linen and ombre silk were her choice of fabrics.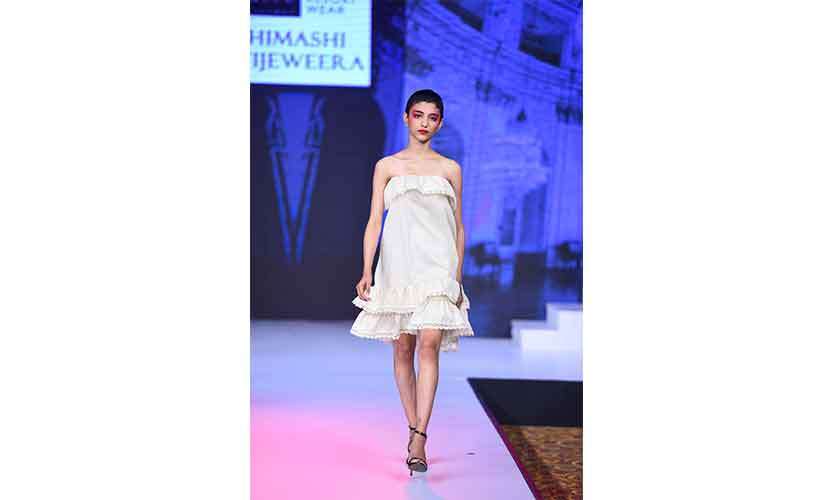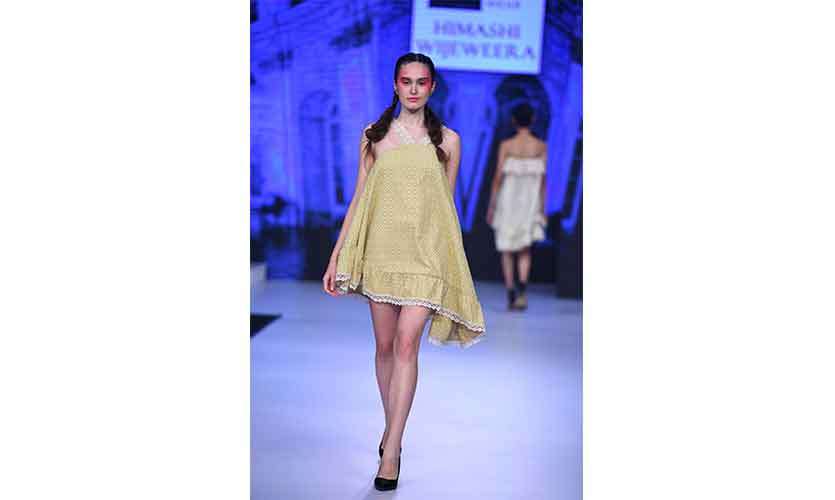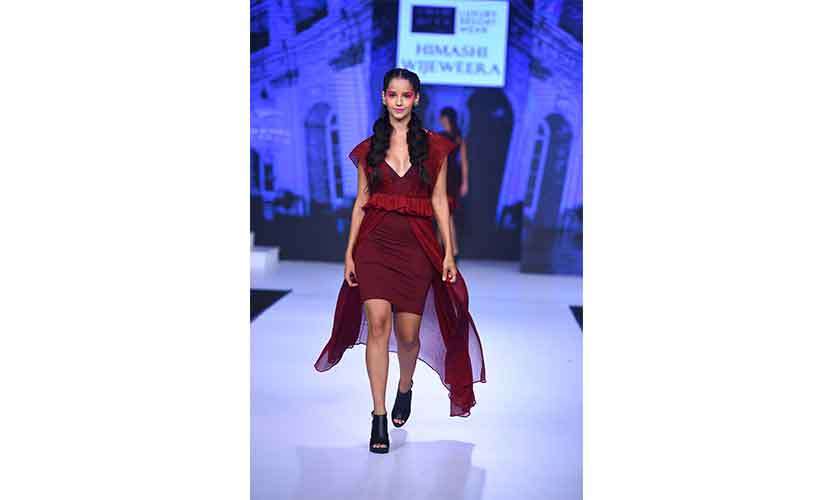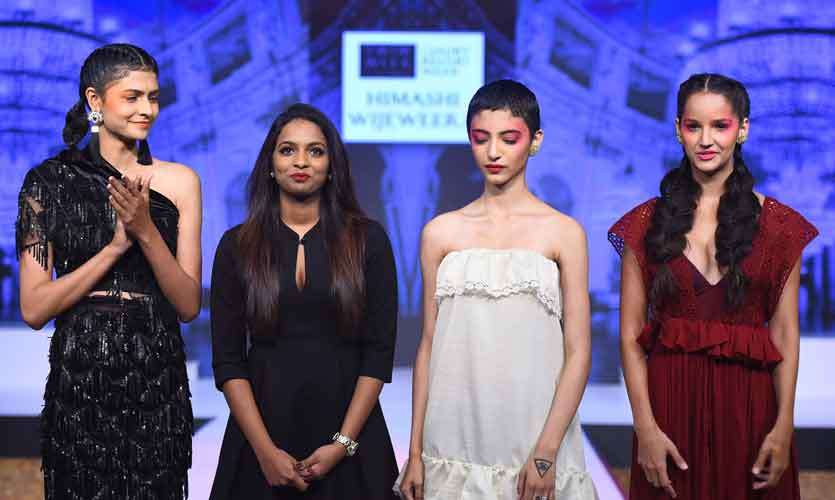 Ayesh Wickramaratne
Making his second appearance in the emerging designer segment, Ayesh presented a collection which showed off his draping skills. Inspired by Chinese culture and architecture after a recent visit, Ayesh used colours of red, yellow and beige to create ensembles which had asymmetrical hemlines. Merging traditional with modernity his collection showed a streak of his ability to think out of the box.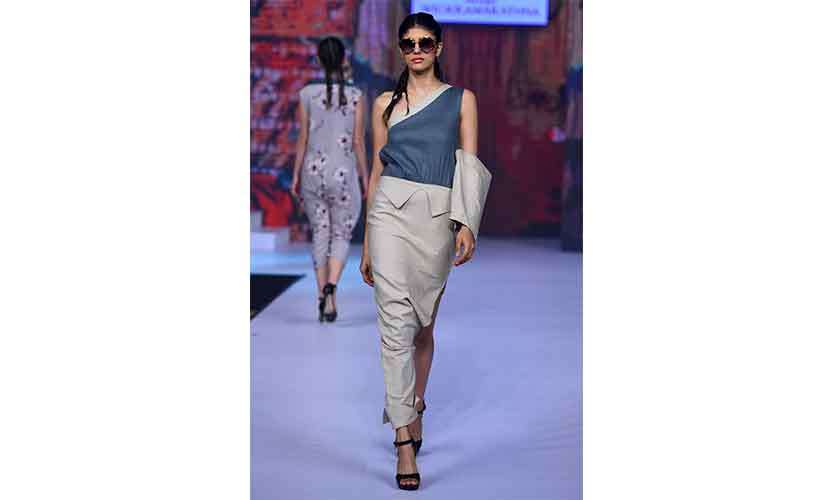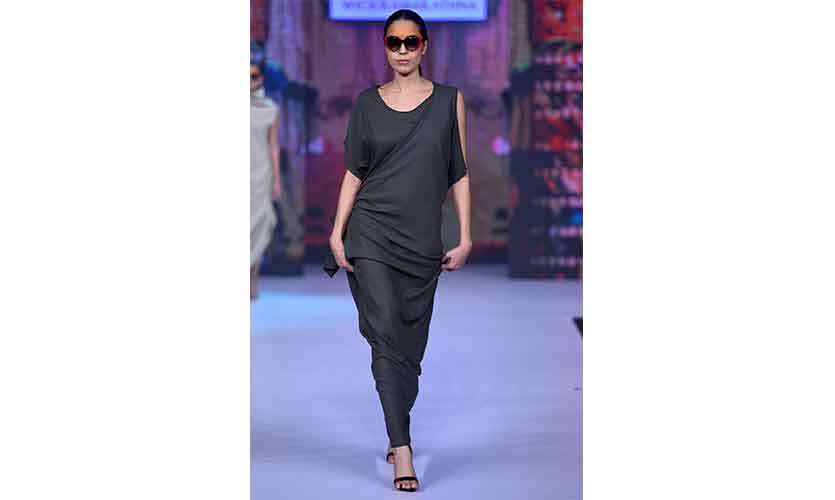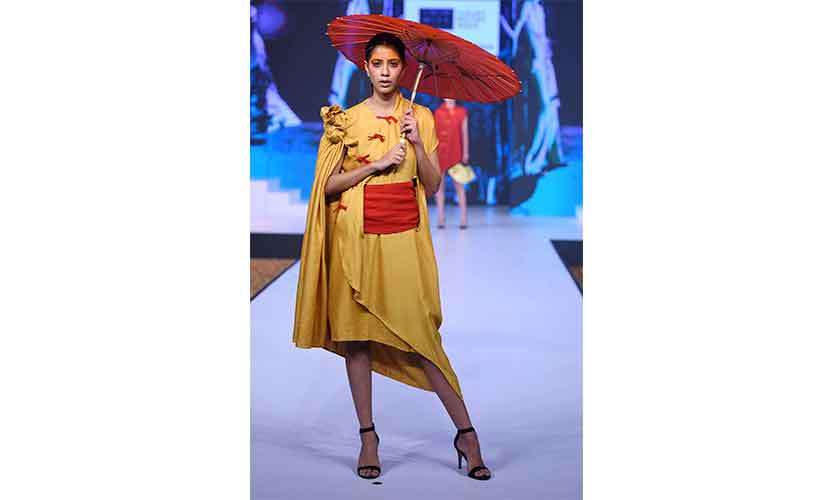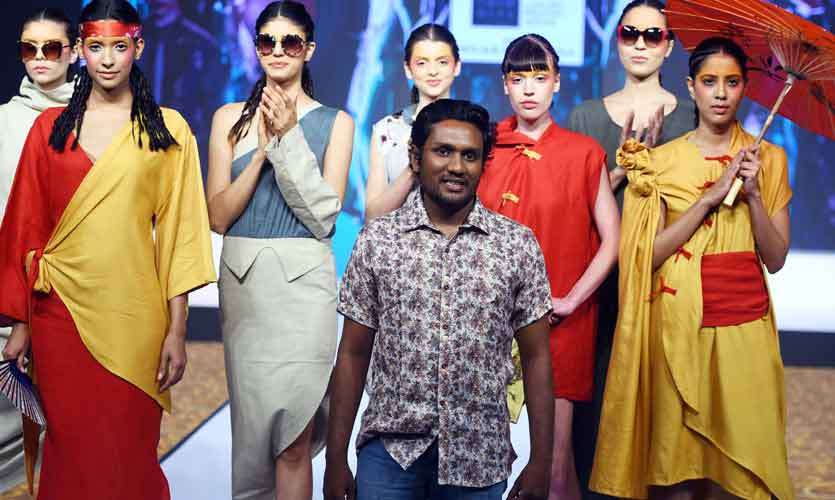 Sheranja De Zoysa
Inspired by her studies in architecture Sheranja attempted to show the fragile beauty in what is broken. Her use of net fabric whish she paired with burnt cotton provided an unusual element to her maiden collection.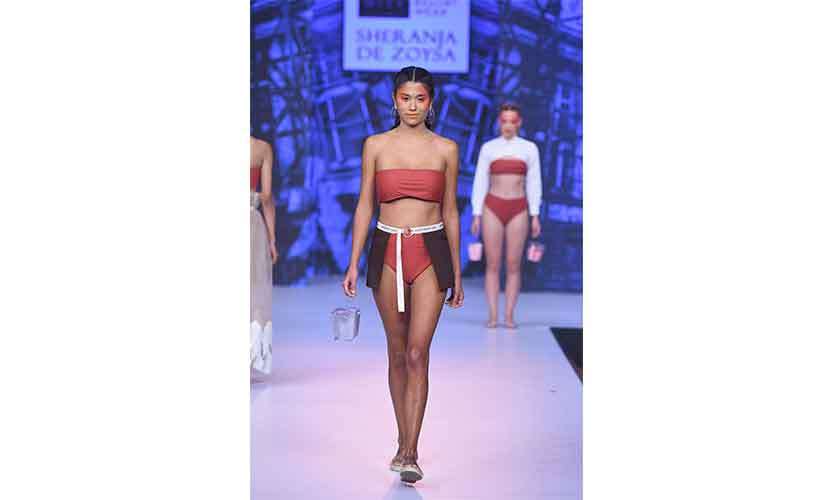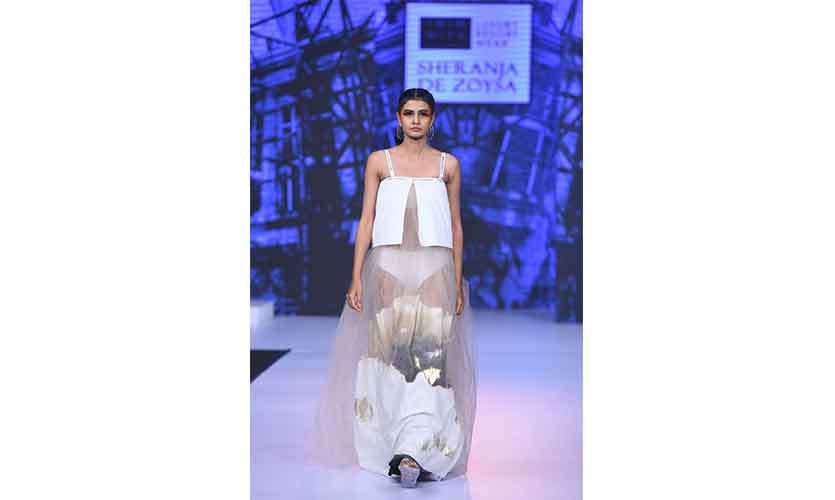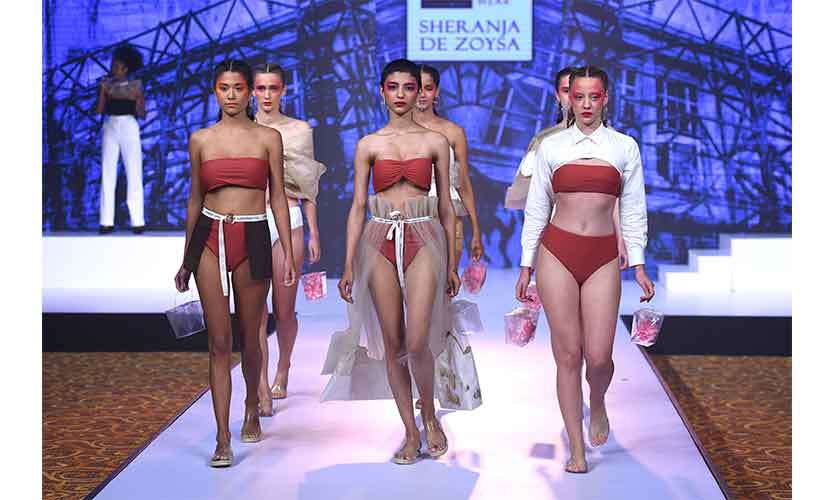 Nads Ratnayaka
Staying within the realm of her comfort zone, which is the use of embroidery, Nad's collection was inspired by the unity of Sri Lankan people. Using skeins in multi colours the intertwining of embroidery stitches is meant to depict unity. Her fabric choices of crepe and linen ensured easy free flowing silhouettes which complements most body shapes.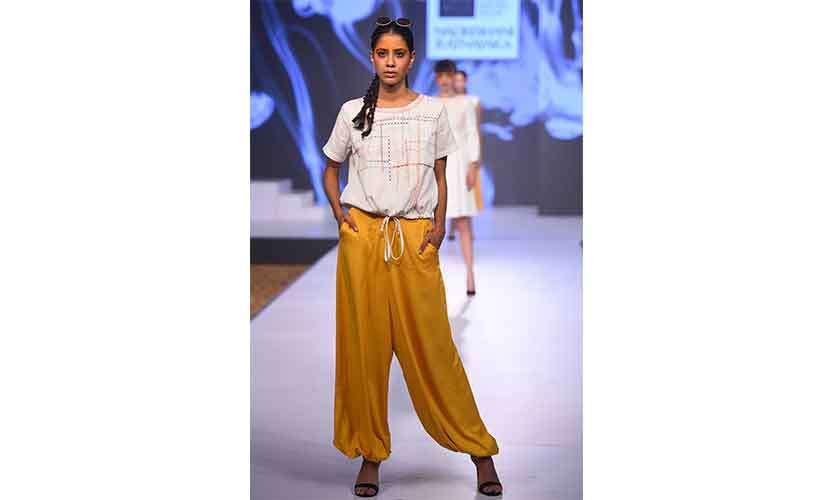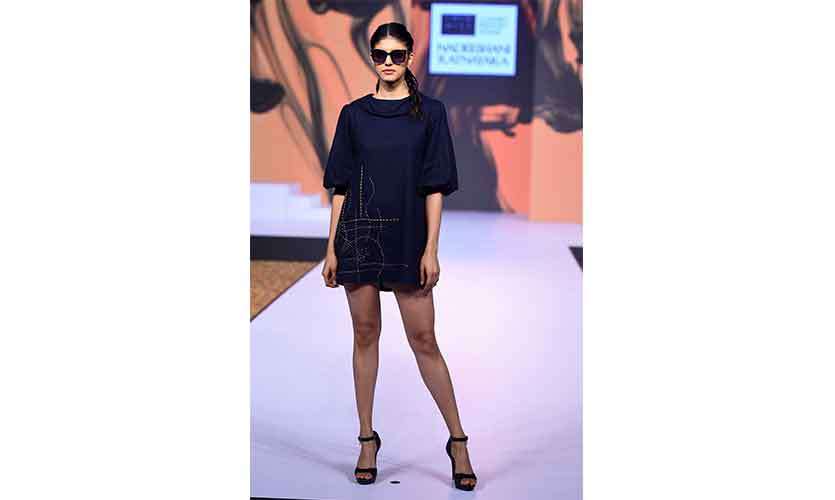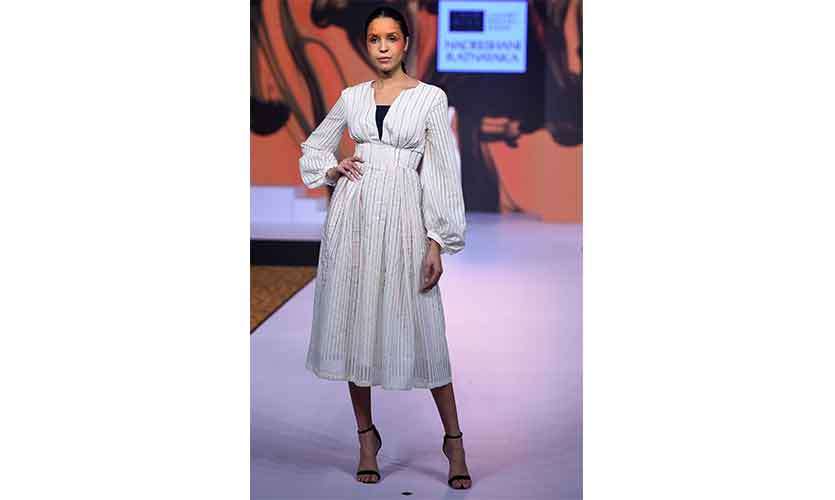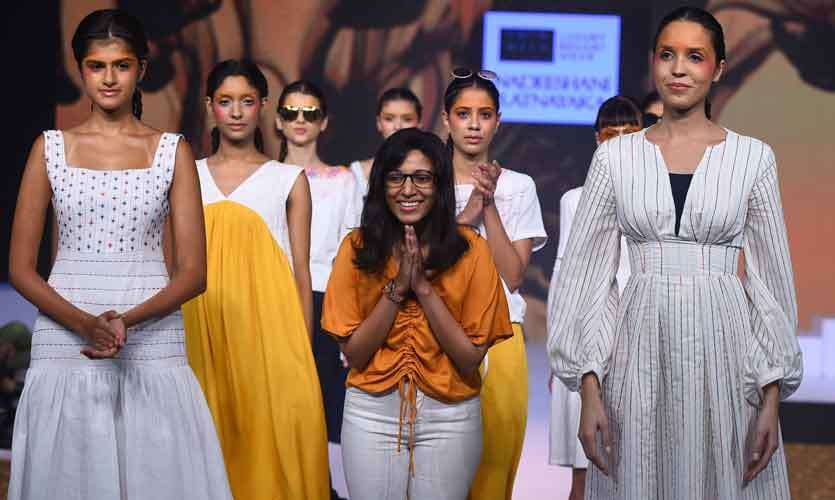 Ridma Samaranayake
Working to a theme of peace and harmony, Ridma used the lotus flower as her leitmotif which was splashed all across her collection. Her choice of white cotton fabric was emblazoned with the lotus in gold foiling. Cowls and pleats added an extra dimension to a collection of jumpsuits, dresses and kaftan tops.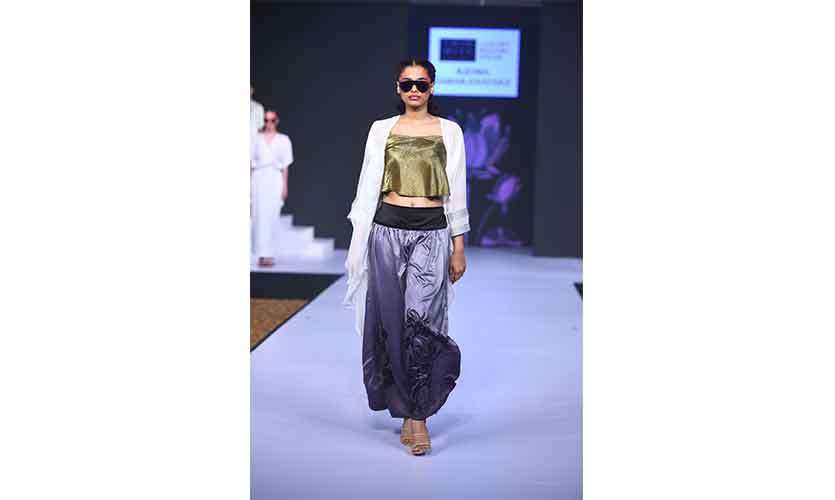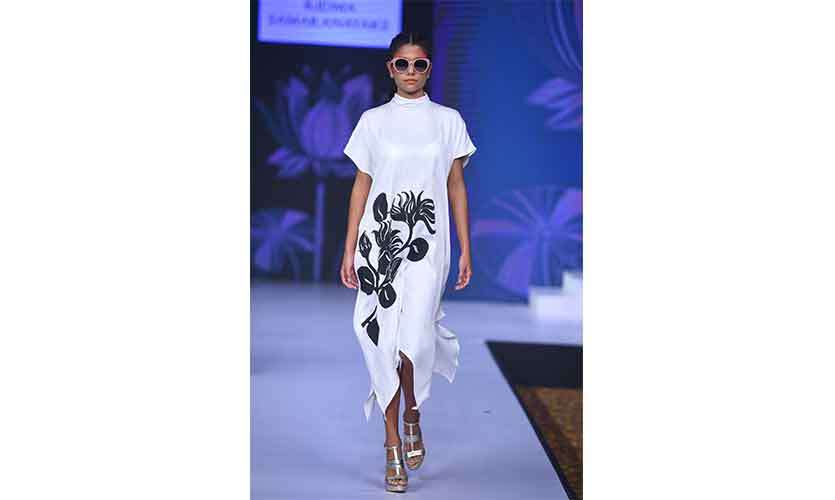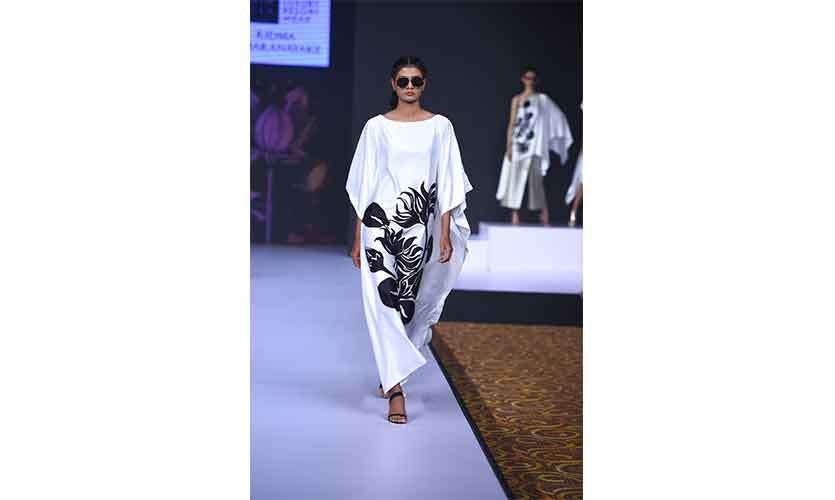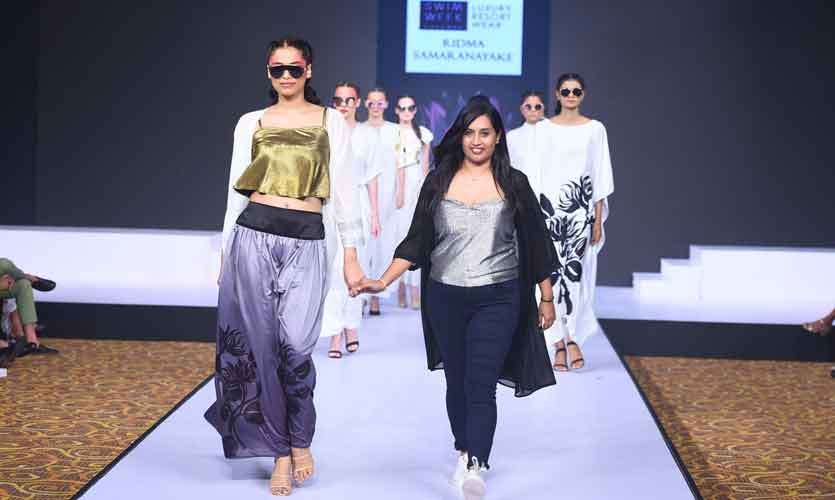 Nilusha Maddumage
Inspired by the concept of 'relife', Nilusha whose creative genius lies in her ability to drape fabric and create unusual silhouettes presented a collection which had duality. Dresses morphed into jumpsuits and skirts turned in to dresses with the clever use of zips, ties and buttons. Closing the show on day one, her collection was a fitting finale.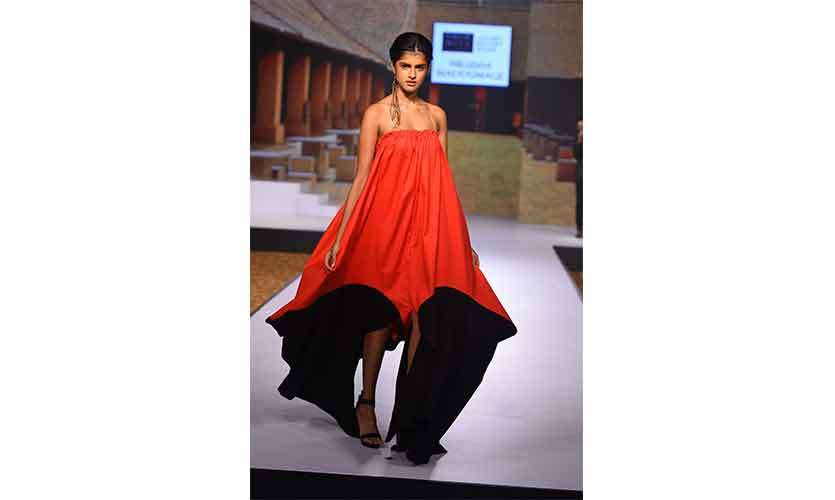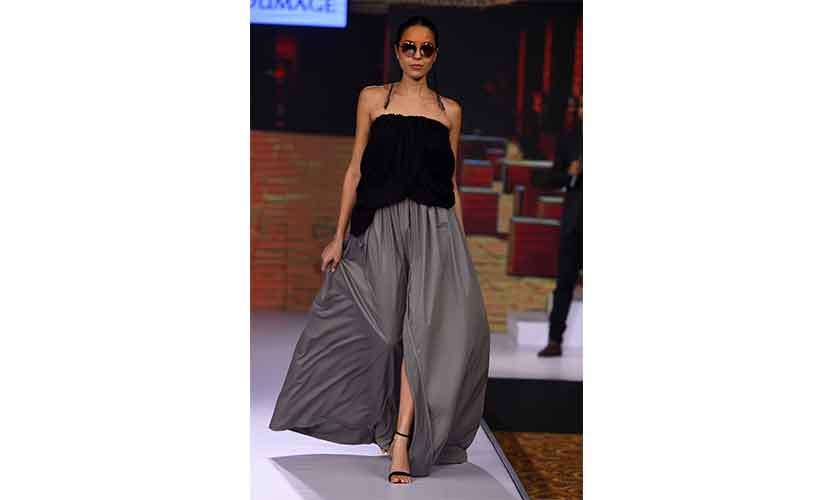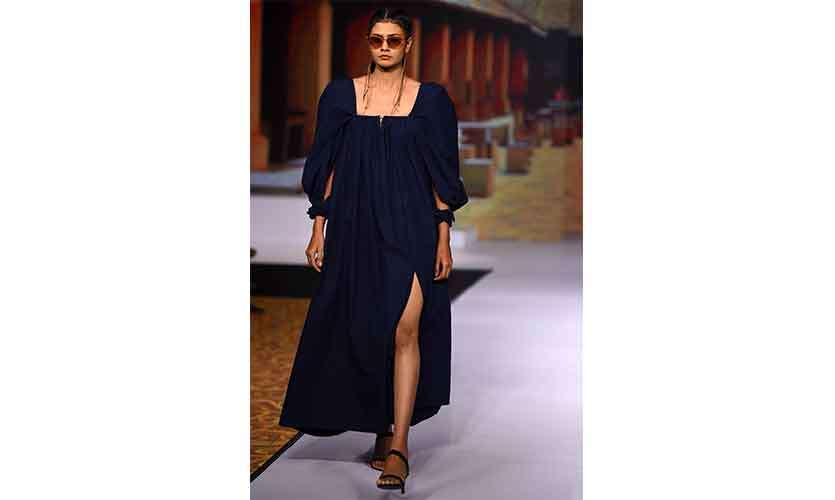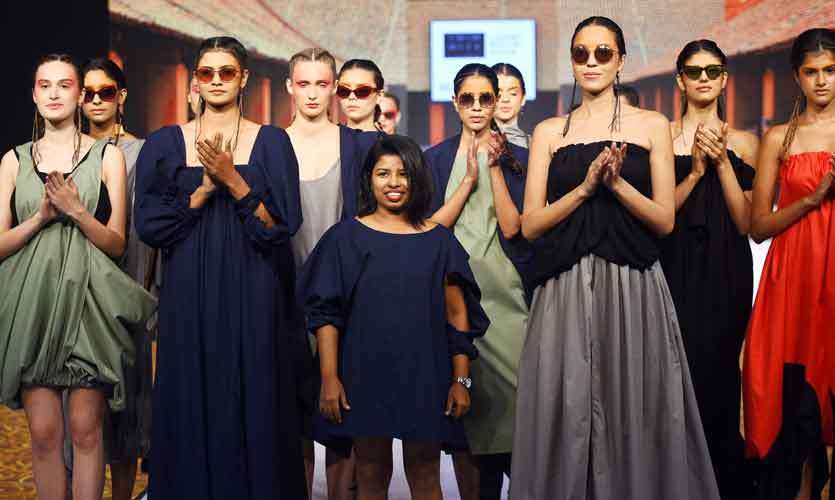 By: Tina Edward Gunawardhana and Panchali Illankoon.