The fifth edition of OLU Swim Week Colombo will unveil the latest trends in swim and luxury resort wear presented by 9 Sri Lankan designers and 6 international designers, as well as a newly conceptualised live fashion presentation by 8 high potential emerging designers.
This season, CFW Swim Week Colombo brings together four creative industries namely Art, Fashion, Food and Music to host a week-long creative festival titled "Celebrate Colombo" presented by So Sri Lanka and Sri Lanka Tourism and Promotion Bureau (SLTPB). Celebrate Colombo will take place from 3rd to 10th of August with Swim Week Colombo runway shows taking place from 8th to 10th August. OLU Swim Week Colombo will be partnering with three key hotels for the first time this season – Hilton, Colombo, Galle Face Hotel, and Shangri-La Hotel, Colombo respectively.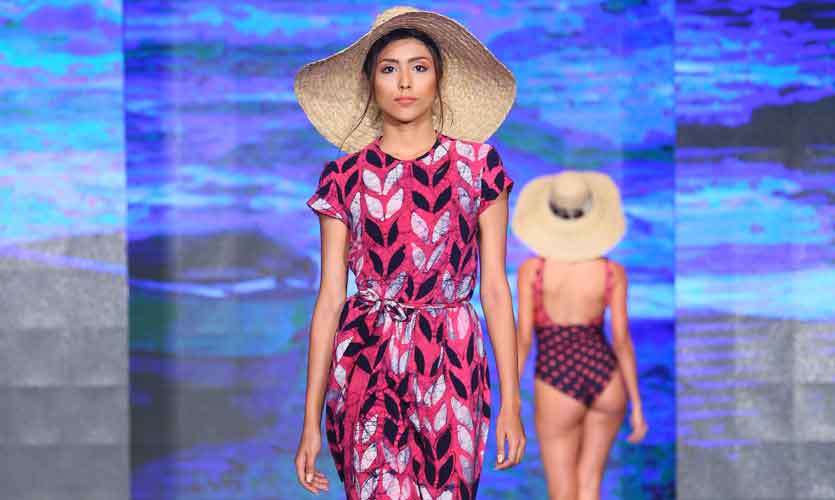 OLU Swim Week Colombo is Asia's first fashion week dedicated to swimwear and resort wear, which highlights Colombo as a burgeoning tourist destination. As demonstrated in its previous editions, Swim Week Colombo is the foremost platform for swimwear designers in Sri Lanka as well as the region and brings together some of the leading minds in the fine art of swimwear the world over.
"Swim Week Colombo is a strategic fashion development project which aims to showcase Sri Lanka as an expert in swim and resortwear.We want to showcase Sri Lanka as an international hub which drives the direction for swim and resort wear in the world. In addition to this, we also want to highlight Sri Lanka as a world class tourist destination for a tropical holiday" said Ajai Vir Singh, Founder and Managing Director of Colombo Fashion Week.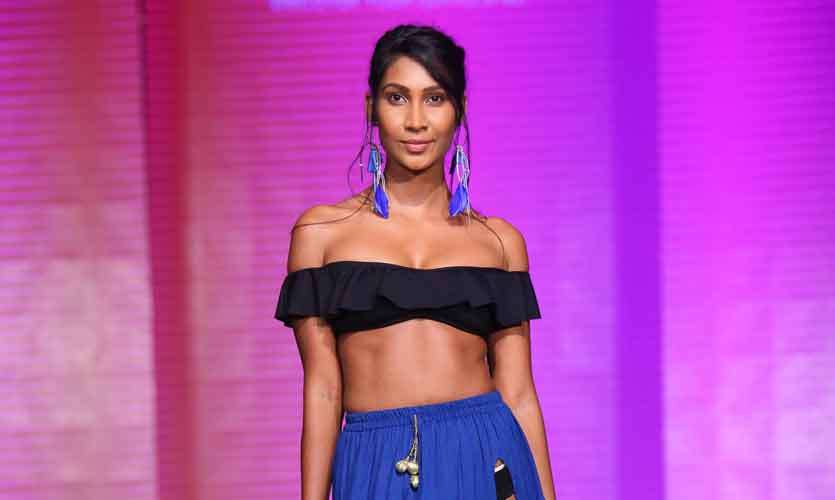 The upcoming Swim and Luxury Resort Wear '20 edition will feature prominent names in Sri Lankan fashion design such as Sonali Dharmawardena; Meraki; Rum Punch; Koca; Pigeon Island; Maus; Peronie Stefel; La Pard and launching for the first time will be Wraith by Dinesh Chandrasena. Among the international desginers, several renowned designers will showcase this season, namely Wendell Rodricks; Aqua Blu; Studio Verandah; Aviva; Niveditha Saiboo; Eka by Rina Singh; and ITR.
The Title Partner of Swim Week Colombo, OLU Tropical Water, a premier Sri Lankan brand of natural mineral water will add a little sparkle to its partnership with Swim Week Colombo by unveiling Sri Lanka's first brand of sparkling water - Olu Tropical Sparkling.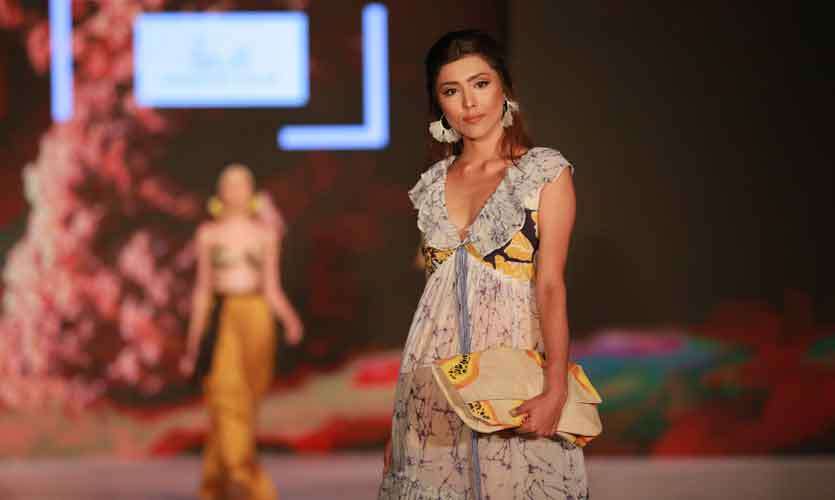 Celebrate Colombo 2019 will feature an Art Exhibit, which will bring together an unprecedented 45 established and emerging Sri Lankan artists to collaborate on a never-before-seen project which embodies the spirit of Sri Lanka. A Food Festival will take place with partner restaurants and hotels packing a flavourful variety of events throughout the week. There will also be a series of Curated Music Events which will add to the celebration, and pockets of live music events will dot the city during the week's festivities. CFW Fashion Films has established itself as a platform to merge the creative talents of both designers and young film directors to communicate their outstanding vision and creative depth. To round up the week with a finale to these events, Celebrate Colombo will conclude with a spectacular themed after party at Café Français.
In addition, the week's events will include the Responsible Fashion Summit, now in its third year.
Swim Week Colombo is a technical collaboration with state-of-the-art swimwear manufacturer, Linea Aqua, which is the Official Manufacturing Partner.
For more information on OLU Swim Week Colombo's Swim and Luxury Resort Wear 2020 edition, please visit http://www.colombofashionweek.comand http://@colombofashionweek on Instagram. Stay informed on OLU Swim Week by using #swimweekcolombo on Facebook and Instagram for the latest updates, photos, videos and more.