HSBC Colombo Fashion Week in its 16th year expands the retail program to include interesting commercial opportunities for the participating fashion designers. This format is created to connect the designers with the relevant consumers. One of the key focus of CFW has been to open up interesting commercial opportunities for Sri Lankan Fashion Designers, in keeping with that objective, this season of CFW will see two key initiatives - Look & Book App, which is an interesting new format of fashion retail and concierge and a curated one-day store retail Edit .
"Not only is retail growing, it's also taking interesting shapes and forms to reach and engage fashion consumers, the format of retail is changing with the introduction of newer technology on your palm, and for our designers in Sri Lanka we are attempting to make use of these interesting formats. There will be more on this space."
Says Ajai V Singh, Founder & Managing Director of CFW
The first program involves a platform to purchase online. The Look & Book application created by Smoking Dots Pvt Ltd, creates a special shopping experience by making the outfits on-ramp available to be booked during the fashion shows at real-time, and lock in the purchase on the same day. On the days of the fashion shows, the guests get a chance to book a design related to the designers showcased on that particular day just by accessing a link on their smartphones.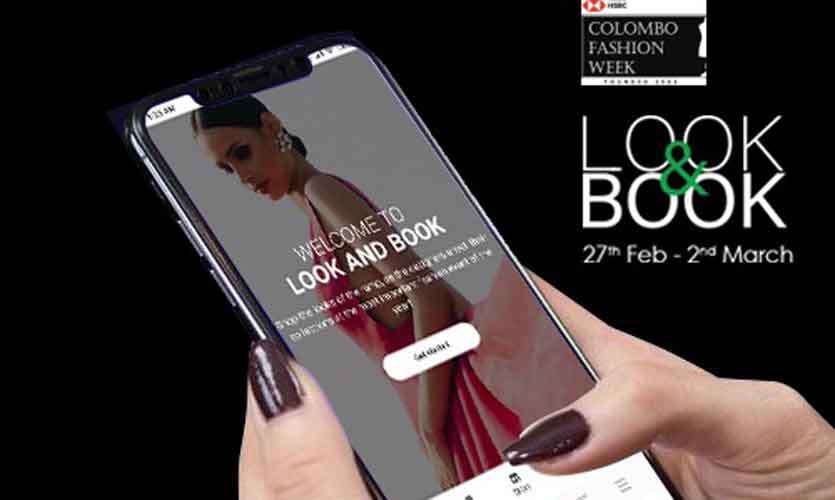 The Second program is the offline format of a One Day curated retail, it is a version of a temporary retail store or a pop-up. This has been a good success in the past too, but it is being reformatted to make it even more effective for this season. There will be a special for the HSBC Premier Customers and the guests of CFW shop the latest collection and interact with the designers.
"Retail has always been an integral part of CFW, and over the years we have tried new formats to support the fashion designers commercially, there is also an ongoing program to mentor and guide the younger designers so they can be retail ready and to that we are now adding a platform so designers can also engage with fashion consumers commercially."
Says Fazeena Rajabdeen, Director & CEO of CFW.
For more information visit us at www.colombofashionweek.com, follow us on Instagram @colombofw, Twitter @colombofw and Facebook @colombofashionweek. Stay informed of the latest on CFW by using #colombofashionweek for the latest updates, photos, videos and more.