"Celebrate Colombo" is an astounding and innovative festival that will be hosted by four creative industries. It is a week of celebration presented by So Sri Lanka, Sri Lanka Tourism and Promotion Bureau. This event merging the four industries; Art, Fashion, Food and Music will take place from 3 to 10 August, showcasing Colombo as a vibrant and productive city anchored on the Swim and Resort season in its 5th year.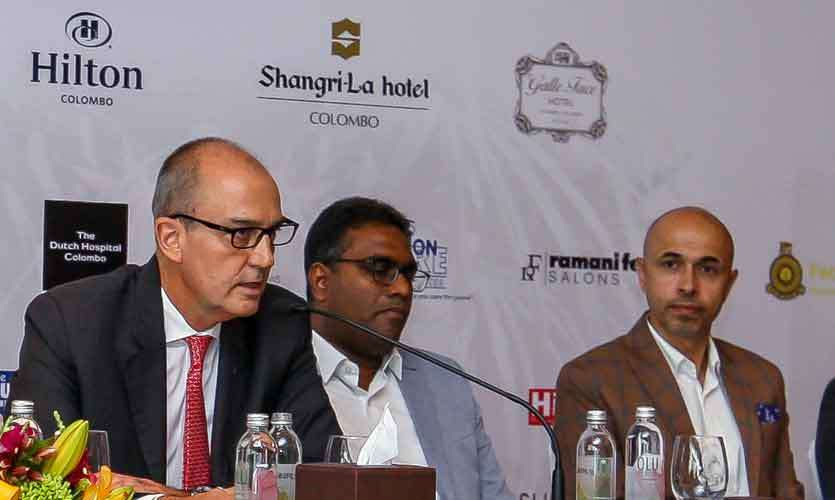 According to the information received from the press conference that was held on the 17th July, this destination promotion tourism based event product plays the role in enhancing the experience of the modern travellers through the collaboration of creative industries.
The very creation of this festival will be the first on-ground demonstration that peace exists and normalcy has been restored after the unfortunate Easter Sunday attacks.
The popular event brand, 'Swim Week Colombo' presented by OLU Tropical Water will be featuring the strong aspect of fashion. It is Asia's very first fashion week dedicated to swimwear and luxury resort wear showcasing the latest trends and collections from nine dynamic local designers along with seven other Emerging Designers and five international designers. This year, the runway shows of Swim Week Colombo will be hosted by three iconic hotel partners; Shangri-La Hotel Colombo, Hilton Colombo and Galle Face Hotel.
Speaking at the head table, Founder and managing director of CFW Ajai Vir Singh, Chairman of Sri Lankan Tourism and Promotion Bureau Kishu Gomes, Chief Executive Officer of Liquid Island (Pvt) Ltd, OLU Tropical Water Shalindra Fernando, Vice President and General manager of Shangri-La Hotel Timothy Wright, Cluster Commercial Director of Hilton Colombo Christopher Zappia, Resident manager and Director of Sales and Marketing of Galle Face Hotel Mubarak Gaffoor, Coca Cola Sri Lanka and Maldives Country Marketing Director Mario Perera, Unilever Sri Lanka Category Head – Hair and Skin care Mihira Kulathunga, Ramani Fernando Salons Founder Ramani Fernando, University of Visual and Performing Arts, Faculty of Visual Arts Dean Jagath Ravindra and NTB Marketing Assistant Vice President Zamani Zainudeen shared their views and excitement about the event.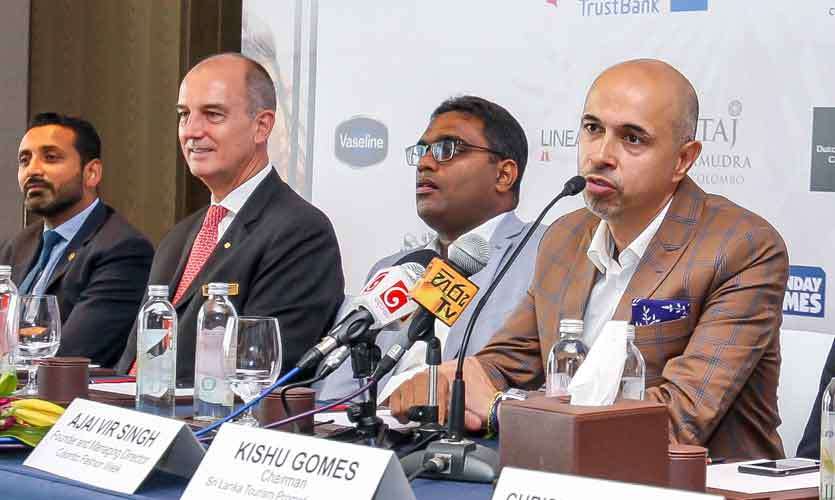 While it was the start of the unveiling of the creative festival, it was also made clear that this event will contribute to the development of Sri Lankan fashion, aiming to make Sri Lanka a destination of global repute.
The festival will also include an Art Exhibition titled 'ONE WON'. This exhibition will be featuring the works of 40 senior Sri Lankan artists from all religious representations. The theme 'One Won' bears the sense of Unity, Harmony, Peace and Diversity bringing out a strong message to the society in the form of art. The long awaited exhibit will be on display for a week starting on the 6th August at The Stables at Park Street Mews.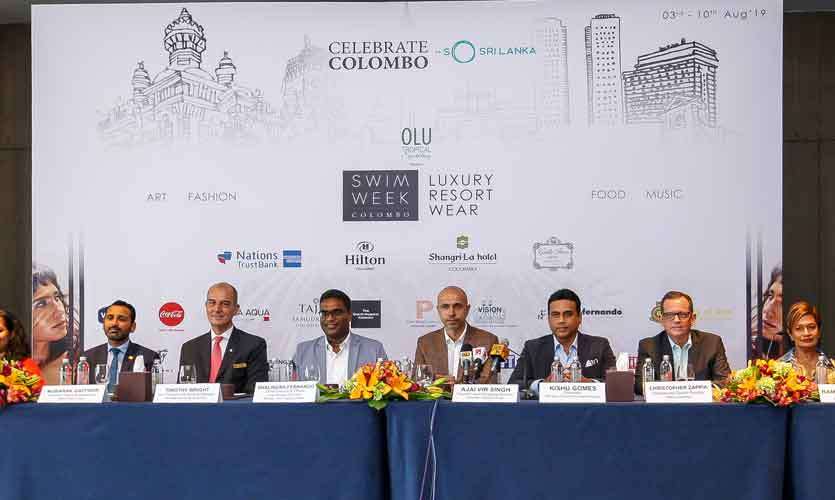 The fashion shows will also create a special tribute show as a tribute to Colombo. It will take place at the Dutch Hospital, Colombo. This event will display the work of 5 international fashion designers and 5 senior designers from Sri Lanka.
The food festival takes the opportunity to celebrate the diverse range of cuisine found in Colombo at different venues. This will also be a week-long event, starting on the 3rd August at Park Street Mews, Dutch Hospital, Shangri-La Colombo, Galle Face Hotel, Cinnamon Grand, TAJ Colombo, The Kingsbury Colombo and Hilton Colombo.
There will also be a highly energetic music festival with local bands and artistes playing at different venues throughout the week. This will indeed help brighten and enhance the mood of celebration.
Ajai Vir Singh stated that this event is the biggest that they've done so far making it an even more special festival that people can look forward to. He said that it is a demonstration from a creative point of view that there is return to normalcy and it is time to celebrate what we have and build the country by moving forward, showing everyone that creativity still prevails.
Kishu Gomes explained that recovery is easier than competing against tourism which is one of the most competitive industries in the world. He said that if we as people don't come together and support each other and collaborate, we would not be able to achieve the objectives set.
This event will provide the opportunity for Sri Lankan designers and artistes to showcase their work and also will make the international artistes' presence well felt and appreciated.
Official hair and makeup partner Ramani Fernando said, "It's been a great journey. It is something that we look forward to every year".
"I take it as a great experience", she added.
She explained that this is exactly what is needed to grow through the sad times. And that the industry definitely needs this kind of celebration.
This festival, which is probably the largest event in many years will help to change profiles, further elevate identity, expand the portfolio and send positive vibes to regain the confidence of global travellers. This impressive event will help gain the competitive advantage to promote Sri Lanka and thus increase tourism.
Article by: Ashani Awarjana
Photographs by: Damith Wickramasinghe