On Fashionably Danu, I always find joy in promoting new talent and great creators who have worked in making it a success. Today I have Prabath who left his job for the love he has for socks, it's a big step and it's a young brand but it was on everyone's gift list in December
Bright, bold socks reallyspeaks personality in my opinion and when you know its local with local prints you really want to fold your pants up high, I tried it and its super comfy and works well with our ever so hot climate.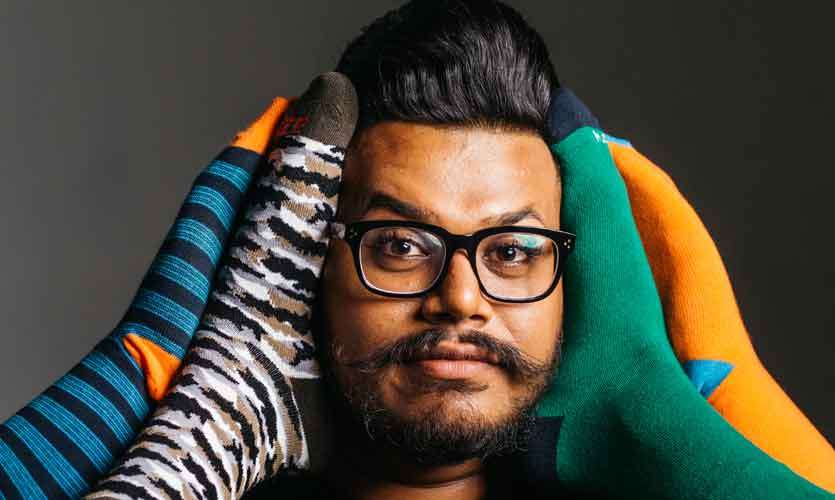 Today he tells his story!
1.What is the story behind MAZE brand?
Our story involves cool socks. Not just cool socks but fun times and a means to express individuality.
2.How long have you been around? What has the feedback been?
We had a soft launch to test the waters just before Christmas last year – purely because we wanted to help everyone who might be stuck with cool gift ideas and the response exceeded our wildest dreams.
3.What made you start this venture, and for you to only work on socks?
For as long as I can remember, I'd dreamt of owning a business and being my own boss. Mid-2018 I was faced with an opportunity. I had enough market data and a superb support system to finally quit my job, and go full time on a venture of my own. Socks have always fascinated me as they are one of the rare pieces of clothes that everyone can be a bit more avant-garde than other items of clothing and sadly socks don't get much of attention in Sri Lanka and those who love fun quality socks was buying them from overseas. That's when I realized I should start a company that encourages individuality in its own way and produces high-quality socks. Aaaand just like that, MAZE was born.
4.Tell me about your "TRULY LOCAL COLLECTION"
Fun socks have been around for some time now and as I said, anyone who enjoys wearing fun socks would buy them when they go to another country and almost always end up with designs that are foreign, for example, Cherries or Yellow Taxis on a sock. I've always wanted to wear socks that are truly Sri Lankan, for example, Jambu or Tuk Tuks on a sock and express our individuality as Sri Lankans - that's what the TRULY SRI LANKAN collection is all about - things which are quintessentially Sri Lankan on a sock!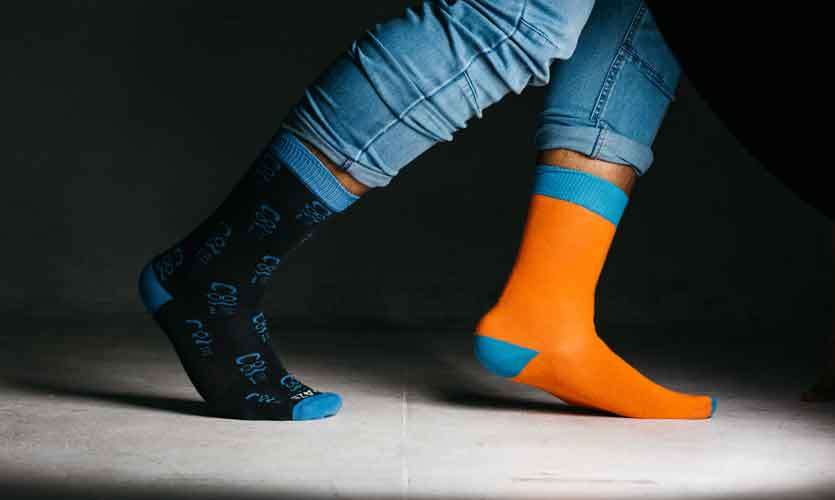 5.How hard is it to work on designs for socks?
I'd say it's a pain in the butt because all our designs are woven and then you can't have sharp edges, smooth curves or colour gradients. We did a design for Konda Kevum and you wouldn't want to know what it looked like on the sample sock!
6.How many designs do you have in hand?
There are 25 designs in the first batch and we will be adding new designs frequently. The next set of designs will be out in a few months.
7.Is MAZE only for Men?
Heck no! We promote equality and discards the outdated view that particular styles or colours relate to a certain gender. All our socks are proudly unisex.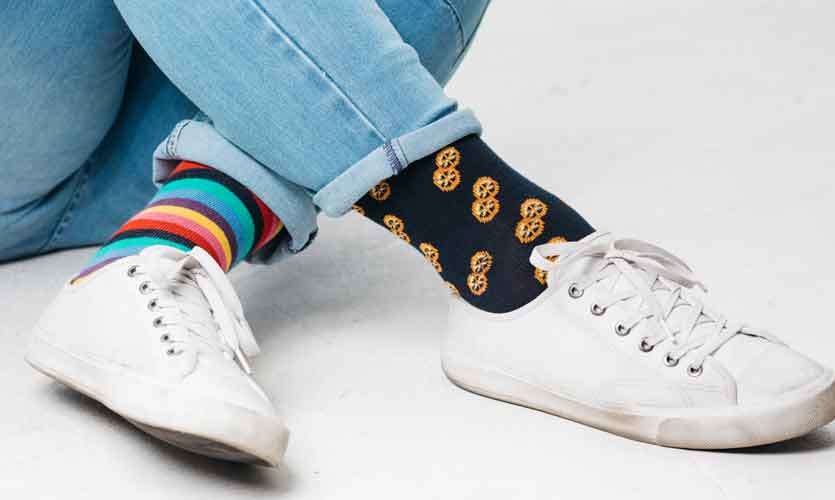 8.Where do you retail is there an online platform?
We have our socks available at Cotton Collection, Selyn and SWX at the moment and will be opening our cyber 'doors' for trading at the end of this month, where customers from all over the world can buy our socks at the click of a button. The site is already up; we are just fine-tuning it to serve our fans better. You can order at www.getmazeted.com

9.Why getmazeted?
It is similar to getting wasted. You escape the monotony and lack of colour by "gettingmazeted" and expressing yourself with MAZE.
10.With the arrival of all these new designers in fashion, what sets you apart which will give you longevity in the market?
Creativity and the people behind the brand. Our team, may it be the team behind marketing the brand, designing the socks, endorsing the product or even accounting draws inspiration from the most unexpected things and manages to always come up with unique, inspiring ideas that we are super proud of.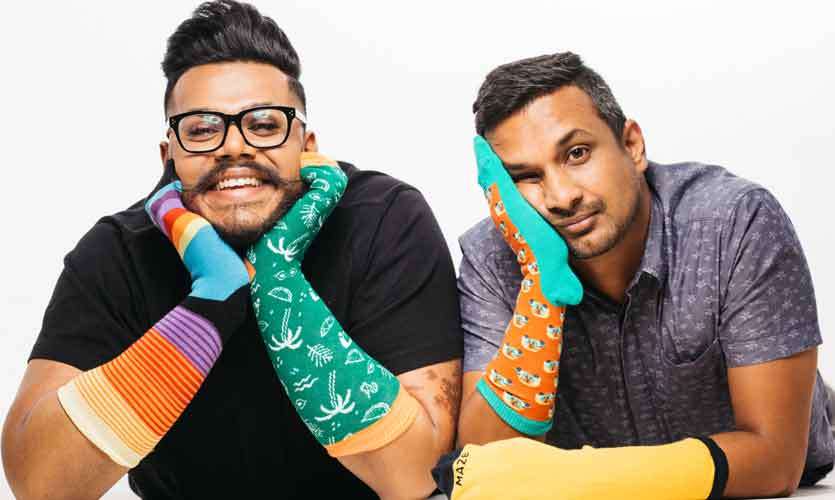 11.You guys are specific about the fabrics for your socks, tell me about the quality, and how long did it take to master this?
One thing we are very strict about is the quality of the product, so that means getting the perfect yarn, the right elasticity and precise thread count - it took us almost a year to perfect the final product. We didn't want to bring down a product that is mass-produced in China and put our brand on it - so all our socks are made in this sweet paradise we call home.
12.What's next for the brand?
We have some really exciting stuff in the pipeline at the moment, obviously, top secret. I guess as a personal goal for MAZE, I would love to see us grow to the stage where we continue to amaze and inspire our customers with unique collaborations and eventually (fingers crossed) a super-cool flagship store.
13.Who came up with the brand name, and what's the story?
My wife and I were thinking of cool names to match the product. Out of the blue the word MAZE came to us and we knew we had a winner simply because it sounds just like the colloquial Sinhalese word for socks and also made it easier for the marketer in me to spin a story about getting lost in a world of colour, although I haven't come up with that story yet.

Designers – Prabath Seneviratne
FB – http://www.facebook.com/mazeted
Insta - http://www.instagram.com/mazeted
Online Store - http://www.getmazeted.com
Email: http://colourme@getmazeted.com