On the Buzz this week I feature a digital creator who has made big waves in Sri Lanka. Her rise to fame was via TikTok which has really taken the social by storm today was once not everyone's choice - but she saw the value and made it her own. Today, she is a brand with a big following, and you can read all about the household name LOCHI today on the Buzz.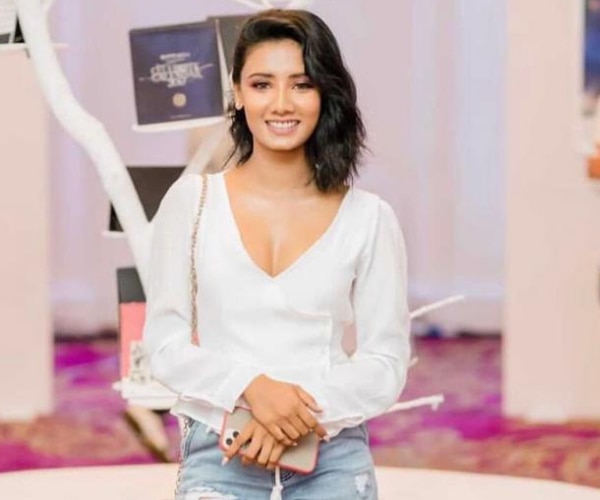 1. What brought you to TikTok? It was nothing but a hobby at first. I was a dancer and the app allowed me to post short clips of myself performing and later once I got the hang of it I started exploring various features and the options the platform offered. The first Tiktok clip that achieved a massive reach was a random act performed with my best friend Kelum Devanarayana. Later I realised that comedy acts caught more attention among the content I created. Since the early days, I made sure I frequently keep my audience engaged with my content and the rest is history...
2. Tell me an idea where you thought "I must be joking"? When I create content I almost always relate them to incidents in real life or to experiences I've had. Every comedy idea I've had made me think "I must be joking," that's how you know the idea is one that will entertain my audience. I'm surrounded by the funniest bubbly friends on earth and ideas for content are mostly inspired by them...
3. Who has been your biggest inspiration in all that you have achieved so far? Lele Pons, the Venezuelan content creator was my biggest inspiration. Her content made me lean more towards comedy content, I thought to myself why not a Sri Lankan version of Lele Pons and why not a female comedy content creator. One day I hope she gets to know I was inspired by her content.. that's if she knows I exist...
4. As one of the leading influencers in the country, what are the things you keep in mind when you post things on IG? A large percentage of my follower base are children so I make sure I always set an example when I post on social media. If not an example I at least make sure my content doesn't mislead anyone. In my eye, everyone is equal whatever race, religion, caste, creed, sex or sexual preference. With my content, I make sure I spread equality, unity, lots of love and positivity without hurting anyone's feelings.
5. What has been your biggest challenge in achieving all that you want to achieve in life and how have you found ways to overcome it? In the space in which I operate the biggest challenge was none other than being a girl. Whatever said and done, we haven't evolved from the age-old norm of men being superior to women. Still, in the social media space, whatever content created by male influencers are warmly welcomed by society while content by female content creators are heavily criticised. While I owe my success to my loving most valuable audience, yet some go to the extent of discriminating solely to push me down. I myself was a victim of cyberbullying which heavily impacted my life. The lack of an efficient legal system to curb such crimes feeds more fuel to those who don't think twice to destroy someone's character. Only because I overcame such incidents in my life, do I now wear it like shining armour and inspire others who have faced similar challenges. The strength I gained from overcoming trouble in my personal life fuelled my path to success.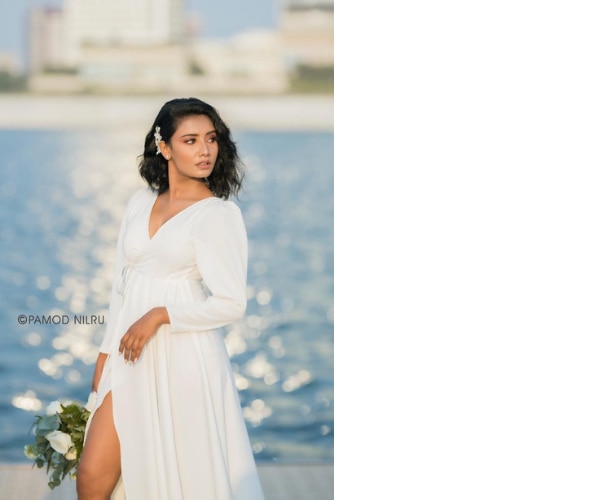 6. What is one decision you wish you didn't make? I believe every decision I have made so far lead me to where I am right now. If one or more decisions that I made which I regret do exist those are the ones where I decided to not be proactive when a great idea hits me or the decision I made to procrastinate when I had the time to work a bit harder. Every decision we make shapes our journey as long as you wear your crown high and have priorities in place, success is a cakewalk.
7. If you could go back and tell yourself one thing before your career began what would it be? I'd go back and tell myself to just do it.
8. What do you think is the most significant barrier to female leadership? There's no point in discussing the significance of female leadership ignoring the elephant in the room. We see a notable unbalance of power concerning female representation in the legislative body of the government, the place where law and order are secured. We must set an example for the young girls in this nation and let them know that girl power does exist and anything that a man does can also be done by a woman. Our nation set a benchmark for women's empowerment when the world's first female Prime Minister was a product of our little nation. History reserves enough lessons for us to look back and learn. Acceptance, empowerment and opportunities are what we lack and those are the challenges we must overcome.
9.Which woman inspires you and why? Lele Pons, her perseverance and creativity inspired me the most.
10. How do you lead a balanced life? A little bit of everything and too much of nothing. Despite exercise and nutrition which are essentials for a balanced life, I try to keep myself a slave to the truth and always lead a spiritual life. I strongly believe in Karma and what we reap we sow. For me what's most precious is time and no matter how much time I find in my hands, that's not enough for me, so I try to make the best of it.
11. How do you handle the negative feedback in the industry and what would you say is the biggest fault in the industry? I take both criticism and appreciation lightly, constructive criticism is always welcome and destructive ones are rather ignored with a smirk on my face. I know for a fact that those who hide behind a social media profile and try to push me down can't do what I do. The biggest fault in the industry is the lack of equality and at times the lack of discipline as influencers, millions try to copy and follow us and we must always set an example both from our content and lifestyle.
12. What will be the biggest challenge for the next generation of women? In our country, the biggest challenge our next generation will face is the digital divide. Those who are able and privileged will be blessed with the knowledge of technology while those who are underprivileged will fall back- this will be common to both men and women.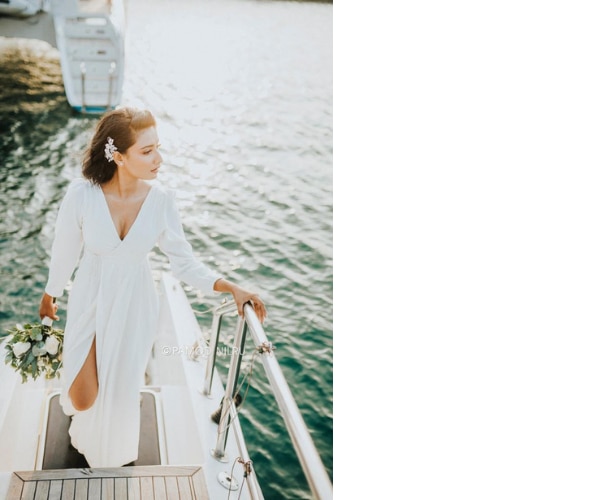 13. Tell me about your school days? I received my primary education from the Piliyandala primary school, secondary education at Dharmasena Artigala Girls School. For my A/L's Buddhist Girls College Mount Lavinia. During my school time, I was an active member of the school debate team, drama and western band.
14. Who would you like to do a tiktok with? And why? Shahid Kapoor. The reason is that Shahid is someone who started from the grassroot level, as a backup dancer in the Bollywood industry. Today I'm a YouTuber, influencer, certified professional dancer but I myself started as a backup dancer in a small dancing group. Shahid rocks the Bollywood industry with his talent and I try to find some significance with his journey to mine and it'll be great to perform with him one day.