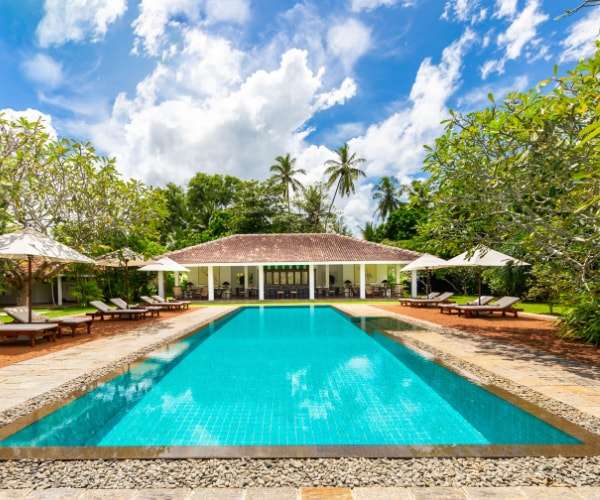 Today on the Buzz I feature a perfectionist and someone who believes in keeping everything fine and nice Nayantara Fonseka, better known as Taru, is the consummate artist and a charismatic personality in the Sri Lankan design world. Her passion for design began with fashion in her youth and has encompassed all things beautiful, from bespoke clothing to restoration of antique furniture, from painting to architecture and gourmet cuisine. Taru is recognised widely for her pioneering work in creating and managing Taru Villas: small boutique hotels and luxury villas in the early 2000s in the South and Southwest of Sri Lanka, introducing the concept of small, highly-individual, boutique hotels and ancestral villas to the island tourism industry. I have had a very long fun conversation with her just before a fashion show, it sure was interesting and I love how she sees life. Today on the Buzz I speak to her about life and all that makes her who she is.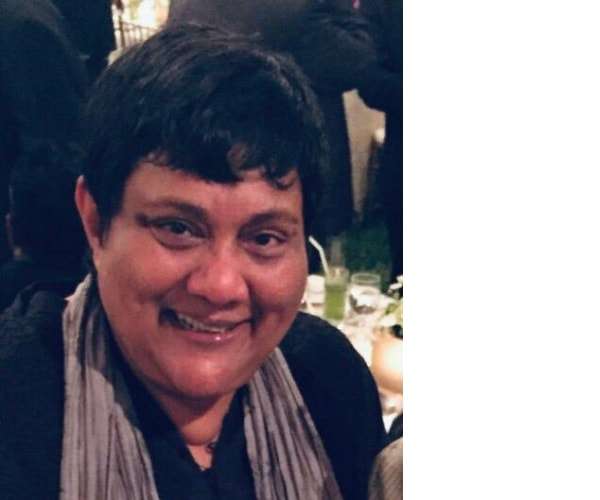 1

What made you get into the hotel industry?
I had little or no choice - someone in my family had to continue what my mother began in 1967 namely Lake Lodge. Since hospitality is in my DNA, having lived and breathed it all my life it was the most obvious move to make!
2

How important is it for women to be empowered?
Extremely important. My mother, albeit unknowingly, instilled and encouraged this attribute in my sister and me. Hardworking yet being productive, multi-tasking, yet combining tasks for efficiency, supported us unconditionally to be the best we can be in our businesses and to follow our talents with dignity and freedom. Hence my learning, and now it is time to "pay it forward".
3

This month-long celebration of women at Table by Taru has been an eye-opener in terms of conversation what made you work towards this project?
Truth is I did absolutely nothing except speak to our gracious sponsors, worked on our menus for food & beverage with Chef Iro and my GM Rizwan. My grateful thanks have to be given to three incredibly empowered women:
Mrs Maljini Jayasekara – Group Manager, Cargills PLC, Mrs Savithri Rodrigo – Founder and Host of Kaleidoscope
And my very own Ms Mahika Chandrasena – who is our Brand Guardian for Taru Villas and Taru.
4

What are your thoughts on the hospitality industry in Sri Lanka?
"We have much to learn from our neighbours" India and Maldives.
We scream for great service. The best of the best people in the industry have sought and continue to seek greener pastures outside of our land simply because we cannot afford to pay them the wages they deserve.
Surely our marketing strategies have got to be more than beaches, tea estates, the cultural triangle and Yala? Our Sri Lanka is the most diverse country I know of... we have a rich heritage, a culture that is more than our wonderful cuisine and warm smiles and caves and rocks and mountains and rainforests and indigenous communities and more, much more.
So, we independently market our product with our low budgets and bring in the penny travellers and miss out on the discerning high spender. Maldives and India benefit from our lack of them. This is merely my opinion.
5

What makes you stand out with your properties and your expertise in the hospitality field?
I believe in the human touch, I believe in compassion, I believe in taking care of our own, I believe in consistency and the very high standards I have set in stone! This is a very high task from team Taru Villas. I bless them for they do try real hard. This business is more than good food and attention to detail.
6

Who do you look up to for inspiration?
God and only God and that is the truth.
7

Why did you open Table by Taru at this time?
I promised myself I will never get into the restaurant business after Number 18 again. I saw my team struggling through the pandemic and did not want them to lose their jobs nor give them more salary cuts. Our home delivery service became popular in a short time. My staff made this suggestion of 'Madam shall we make the terraces into a restaurant?' They planted the seed in my mind and as most people know I went in there hook line and sinker and here we are with Table by Taru! Never say never!
8

What is one decision you wish you didn't make?
I turned 60 and I said I will stop working. No chance of this as I will keep going till my God says stop!
9

How do you stay motivated 24/7, 365 days a year?
My motivation is from the deep-seated passion I have to do what I do and must. To find that one person I can pass this baton over to as my mother did to me. My God whom I trust with ALL of me will help me complete my life's journey. My one prayer - I hope I have taught well and empowered someone to have the courage to step out of all boundaries and do what they must with confidence.
10

Do you ever think – "Am I crazy?"
Well, my loved ones think I am. To do what I do, in the pace that I do and will always do ... I have been by the Grace of God been enabled to carry on. Do unto others as you want done unto you can also be translated to - give unto others as you want given unto you. Tough