•
Full Name - Shivantha Wijesinha
•
Hometown - Currently Melbourne Australia. Before that: Oxford (England), Colombo (Lanka), Hong Kong, Florence (Italy), London (England), New York (USA)
•
Passions - Martial Arts: I studied Karate in school, Wing Chun at University and have practised Bruce Lee's Jeet Kune Do for the last 8 years.
Today on the buzz I have a man with many talents, Shivantha who lives a very creative life as an actor and singer. You would have seen his work in many places. Recently I had the pleasure of being one of the few to watch Funny Boy the movie which is to release in December and I saw Shivantha in action and he brings to life a tough role, I wanted to get him on my column and I'm happy I did. Read all about him and his amazing talent on the buzz today. I'm always happy to see Lankan talent making waves internationally so please do support and show some love and listen to his music.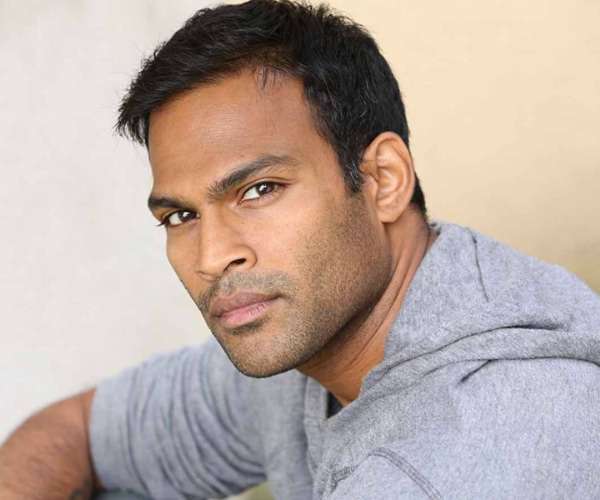 How did you make it into the entertainment industry? I don't think anyone makes it. We're constantly getting better at our craft with time. Acting-wise, I started off with school plays in Colombo (I was on stage at age 10 playing the Mayor in the 'Pied Piper of Hamlin'). It was during university in Melbourne, while I was doing my Law Degree and Arts Degree, that I started studying the teachings of Sanford Meisner and got an acting agent. Music-wise, it's always been in my soul. I played the piano from the age of 8, wrote my first song at 10, and learnt several instruments along the way (piano, guitar, bass and drums). I also got to play percussion with the Colombo Philharmonic Society with Joseph de Saram while doing my A-Levels. I have recorded 2 albums 'Words From Not Long Ago' and 'Clarity' (available online on all digital platforms).
What would you say is your biggest challenge in this industry? Adapting to the uncertainty of it: there are no rules, structures or frameworks within which to establish yourself. You have no one guiding you, nor do you have people in higher places opening doors for you. You are on your own and have to create opportunities, constantly look for work and accept rejection on a daily basis. The constant lack of validation is a hard and lonely path to take.
How was it like acting in the movie Funny Boy? It was a truly amazing experience. Shooting a film in Sri Lanka was a dream come true. Working with Deepa Mehta and David Hamilton was just a blessing. How many people can say they have done either? Getting to tell this story and see it released on a global level is phenomenally exciting.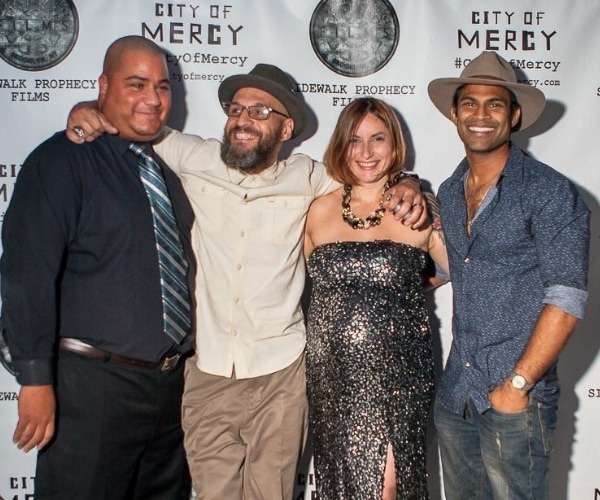 You played an intense character, how did you work on the role? I did a lot of research on Lankan politics from our independence in 1948 till the start of the war in 1983. It was imperative to get a clear view of the political geography of the time. I spent a few weeks in Jaffna to get an (albeit limited) understanding of the area, people and culture. I listened to popular Tamil songs of the time. I read and watched as much as I could about the period leading up to the war, with special focus on the Tamil peoples' voices. I worked with 5 different people to narrow down my Tamil grammar and pronunciation and to do the best I could to respect the voices of the people I represented. To prepare physically and mentally, I ate very minimal and worked out daily. I stayed sharp and focused while losing 11 kgs in 5 weeks. You don't just read your lines. You hold the weight of the people who have suffered.
You have worked on many projects, how hard is this industry? What is your purpose in life? Why do you wake up every day? Every day you ask yourself is this still what I want to do? If not, you're wasting your time. It's not fun and games, and it certainly isn't rosy. You'll cry, you'll bleed and you'll sweat. A lot. You have to want to do this and be prepared to sacrifice a lot. It doesn't happen overnight. Don't get me wrong. It's a fun job, but it's still a job that tests you. You don't have a daily paycheck and you must know why you do it. I know that my greater purpose is to remind people of their humanity through my art.
How do you react to negative / positive comments? I don't. If your character as a human being is upright and your values are moral, why get affected? 'Dogs may bark, but the caravan goes on' - right? People who comment are where they are in life - and on their journey and path. I wish them well but I don't have time to get caught up in comments.
'Clarity' - it's your project as a musician. Tell me about this project - how long did you work on it? Clarity was one of my favourite and most arduous projects. It is my story told straight from the heart. I wrote all the songs, played all the guitars (lead and rhythm) and sang all the vocals (and backing vocals) on it and produced the album. I played underground in the subways of New York City for 6 months to prepare. Then I recorded it with the help of musician Walter Parks (who played with the famous Richie Havens!) and also got it mastered by the same people who did Norah Jones, the Sex Pistols and Aretha Franklin in New Jersey. Go to my website shivantha.com to see the mini rockumentary on the making of Clarity called 'Finding Clarity'.
Who has been your biggest support? Several people. Some of my family, including my parents, my grandfather (the late Mr Sam Wijesinha) and some of my good friends.
How has your family supported you in this process? My parents have allowed me to be me. That's not easy to expect from conservative Sri Lankan doctors. I'm grateful for that.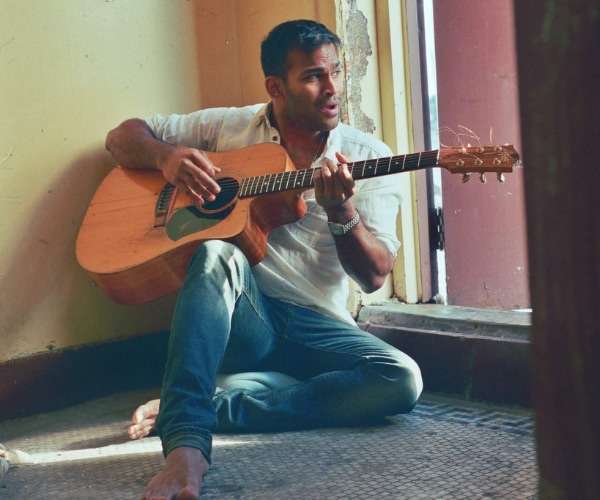 On the spot...
As we anticipate the primiere of "funny boy" there seem to be some negative reactions too, your thoughts on it? Everyone is entitled to their opinion, but please look at the bigger picture and the positivity this film is creating: it is bringing awareness to the discrimination of minorities. It is a vehicle for the marginalised and the overlooked. It is also telling the world a uniquely Sri Lankan story. Isn't that more important in the long term?
IF...
What if you could not make your own decisions, but you had to choose someone else to make them for you? Who would you choose and why? Amazing question. I hope that never happens to me. I don't want to burden anyone with having to look after me. Unless it was very temporary. Then I would be at the mercy of people kind enough to undertake it.
What if you had to spend 100 days on a desert island all alone? What 10 things would you take with you and why?
Guitar and extra strings (music keeps me alive).
My toolbox (imperative to build anything to survive)
Knife/penknife/spork
Matches/firestarters
Whistle, compass
First aid kit
Books, paper and pen
Survival blanket/sleeping bag/mosquito repellent
Needle and thread
Lots of vegetable seeds to grow. That's more than 10! You need shelter, clothing and food first right?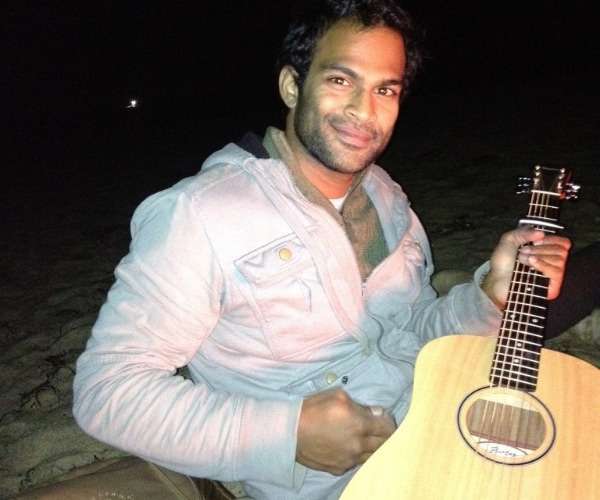 What if you woke up and discovered you were the only person on earth what would you do? Truly appreciate life for what it is and the time I have left. Find a pet for companionship. (If there's still electricity, perhaps start a recorded message to play via radio to anyone out there! Start watching I am a Legend and get through all the survival movies out there to learn what to do!
Just for Fun...
Who do you go out of your way to be nice to? Everyone. Until they stop being worthy of it in my eyes.
What food is delicious but a pain to eat? Crab curry
Who was your craziest / most interesting teacher? Mr Barnes (Maths) in Hong Kong and Mr Amarasinghe (Chemistry) in Colombo CIS. They were just cool.
What "old person" things do you do? Not waste time with superficial people. Plus have a daily morning routine.
What was the last photo you took? One of my parents seated outside in the sun drinking a glass of wine.
What's the spiciest thing you've ever eaten? 'Megadeath sauce'. Look it up.
What's the most expensive thing you've broken? Someone's heart. You can't fix or replace it.
When was the last time you felt you had a new lease on life? Life is precious, I try to have one every morning.