This week on Buzz with Danu, I speak to the young Director who brought 'Fun Home' to Sri Lanka. Although it was the long weekend, if you had taken the time to go watch it, it was worth the one and a half hours.
Based on Alison Bechdel's graphic memoir, this musical connects with almost anyone who has a family. From the secrets to public acceptance, this play narrows down all its emotions. The night I witnessed the play was on Sunday the 6th, Mario De Soysa played the Father: Bruce, and did a remarkable job. His body language spoke louder than his words. Someone who really shone that night was Nimaya Haris, who played the medium Alison. She was sublime. Especially her scene with Joan; her lesbian lover was memorable.
I sat down for a chat with Director, Sashane Perera to understand the workings behind the staging of this amazing production.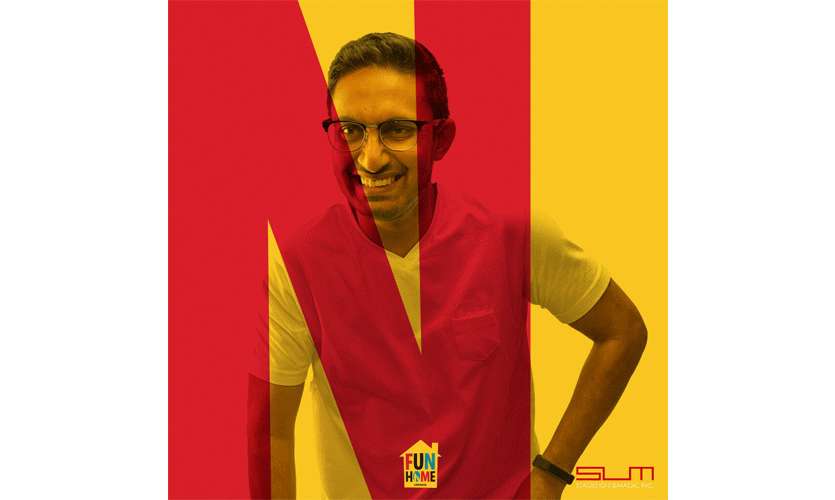 1. Why did you pick the musical 'fun home' to be staged in Colombo?
My first criteria for selecting a play is "do I like it" does it wow me. If it doesn't, I'll never take on a project. I heard about fun home during a dinner conversation in early 2016 and subsequently researched about it. I was instantly hooked on the story and the script. I've always been intrigued by plays that explore the human condition. Also, the story is based on a lesbian cartoonist but the themes were universal and relatable.

2. How did you put this cast together?
I usually don't audition cause I generally read a script with people in mind. However, both my self and Johann agreed that it would be great to have a talent pool to pick from. We had open auditions in November for which around 60 actors showed up. We then worked with them and narrowed down the list to what you saw on stage.

3. Why have two casts for a 4 day run?
We had six shows in all, (three each) and we ran for five days. For us having multiple casts was a big decision. It meant double the work. But we were overwhelmed by everyone who auditioned and had too many good people to let go.

4. How has the audience reaction been to the subject matter discussed in the play?
It was a risk to take this on, given the subject matter and also the content. I'm blown away by the response to the show. I am happy that people saw what I saw in this script. It's relatable even though it's the story of Alison Bechdel. I was told some of the scenes were uneasy to watch but nevertheless, people enjoyed the overall production.

5. Did you explain the LGBTQA significance of the play to the younger cast members? If so, how did it go?
From the start, we had to be very open and transparent about the subject matter of the play. Starting from talking to the individual parents and explaining what we are doing and there after talking to the kids during the extensive character work we did. It was great to see the parents support and be as progressive as they have been. I've had no complaints thus far. Also, we had amazing kids who were open-minded and mature beyond their years.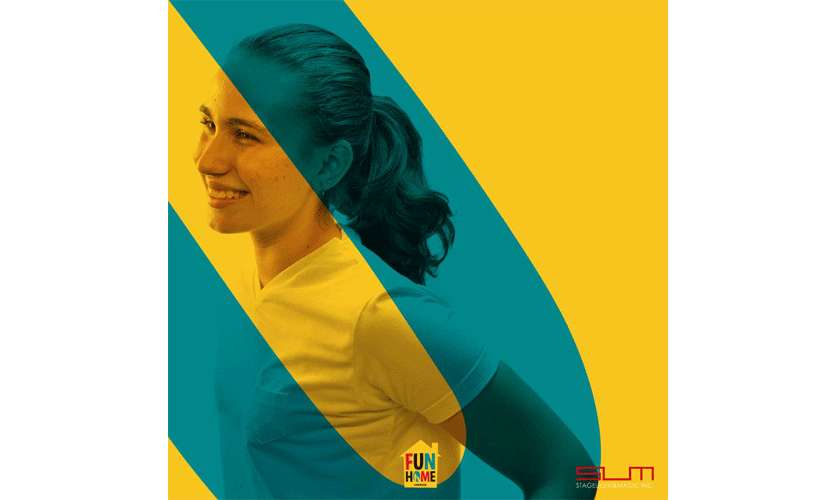 6. Alison's life is portrayed at different ages by three different actresses within the same play. As a Director, how did you grapple with this challenge?
Usually, in plays, we look to build a character arch during the course of the show. However, given that this was a nonlinear memory play, we treated each memory as its own little story.
Also, we grounded ourselves in the notion that people evolve, people change over the years. We are all creatures of our own circumstances. Alison was no different.

7. Did you watch the original performance of Fun Home or read the graphic novel for inspiration?
The graphic novel was the foundation for characterisation. Everyone had to read it as it gives a lot more detail. I initially wanted to go watch it. I was in the US last year but stopped myself from going because I didn't want to be influenced by it or follow the same course.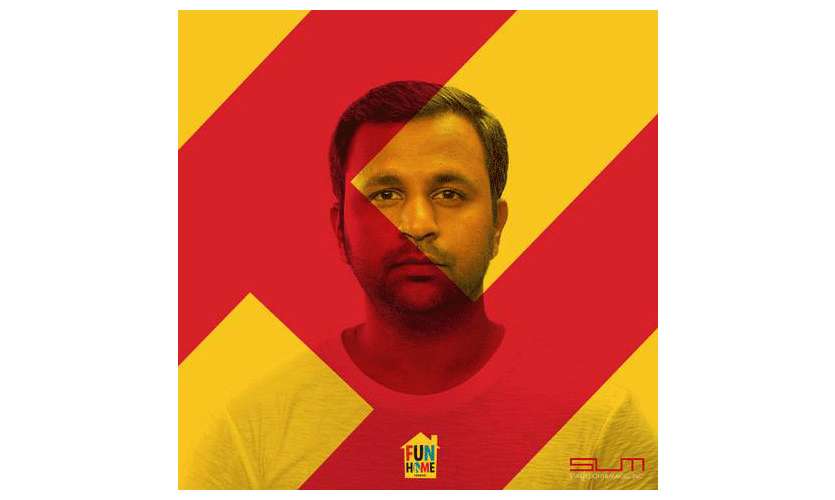 8. What did you hope the audience will take away from the play?
For me, it all boils down to how the audience feel. If we can move them - may it be in one scene or multiple - then we have achieved our goal. What we did on stage is a reality to some and we were very sensitive to this fact. So we wanted to to be as authentic and relatable as possible. The challenge is always to have real people on stage and not actors.