Today on the Buzz I speak to Sandani Peiris, 2nd runner-up at Top Model of the World 2023 about her experience and what's next in life.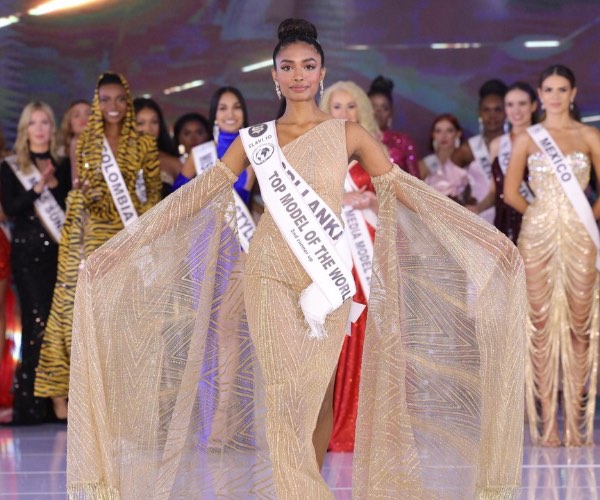 How was the competition? And that winning moment? The competition was super amazing and intense. I'm glad to be home, to be honest. It was a very long yet amazing experience. Everything went super good except for my flights: because of some delays, I missed one of my domestic flights. But all worked well and I managed to impress the judges and the team. That winning moment is way too good! I mean I'm still shocked and re-living that moment of them saying Sri Lanka! It was a once-in-a-lifetime experience and an opportunity. I'm so grateful and thankful to God and the universe.
Were they positive about Sri Lanka as a country? They knew about Sri Lanka and the issues and everything. But they love our country as a nation and love to visit. Even if they didn't have a positive attitude towards Sri Lanka, I made sure that they will have a very good impression of us. But to be honest - they kept asking about what is there to do in SL, and I literally gave them a big lecture about our beautiful country and the whole tourism industry and things to do in SL.
Do you feel the country helped you enough in getting you to the competition? Brian Kerkoven and Kamil helped me with the visa, air ticket and many other things. My second family - Manager Kosh, Yashora and The Agency helped me with so many things as well, and most of the local designers helped me a lot to present myself in a very positive and amazing way during the competition. Charini Suriyage, Lovi Ceylon (Asanka), Anuk (Samadhi) Tropicai (Danielle), Lois London (Radika), Buddhi Batiks (Darshi), Limak (Kamil H), KOSHÉ (Kosh) they gave me so many things so I'll be able to look fabulous and sexy and to give my A game. My amazing brother and mother - my strength and my rock, these two gave me everything.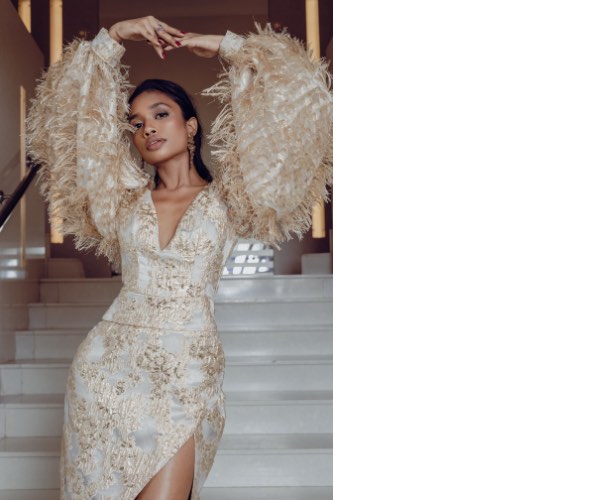 What's next as an established model? My next step is to move to India really soon because I'm signed with Toabh talent management firm for a year. Hopefully, I'll be working with many Indian brands, photographers and many fashion professionals. I'll always come to Sri Lanka if I'm needed here. Because in the end my heart and soul in here in Sri Lanka.
Do you regret any shoots you have done this far? As an Agency Sri Lanka model we don't get pitched or get to do shoots that we will regret in the future. Because we are trained and are taught well about the industry, and the market and have the freedom to decline or accept whatever jobs we do. So far I have nothing like that. I'm super grateful and thankful for all the opportunities that came across to me.
What would you tell those who run unprofessional schools of modelling? My only advice for all young aspiring talents (Models) work/learn with the proper people. People with a good background, people who can explain to you the basics and the best advice. Don't get tricked into social media trends. Walking next to an SUV and posing is not modelling, you have to do good research and make sure you get yourself into a good academy.
What have you learned that you will share with our models? If it's about the competition, please be well prepared, present yourself well and most importantly plan everything prior. Because in the end it's all about how you carry yourself as a brand. Ask questions, learn, research and understand your customers the business and your market.
Who has been your biggest support on this journey? My ever-loving mother, brother and my partner. My second family: The Agency Sri Lanka, Kosh, Yashora and Anjuli. My darling fellow Agency models. My National Director Brian Kerkoven, Kamil H, Harini Silva, Dannielle Kerkoven. Portrait culture, Sandy, all the designers. I'm so happy that you guys helped and for being in my life.
Would you enter a beauty pageant? Okay, I think this is enough for me for now. But Kosh wants me to try and do Miss Universe in another 2 years, but I think I have gained so much and experienced enough for now. But if I get the opportunity I'll never throw it away. Because I believe in myself, I am the leader of my own story and if I believe and trust in myself I have a strong feeling that I'll be able to shine and raise our flag high and bright at Miss Universe.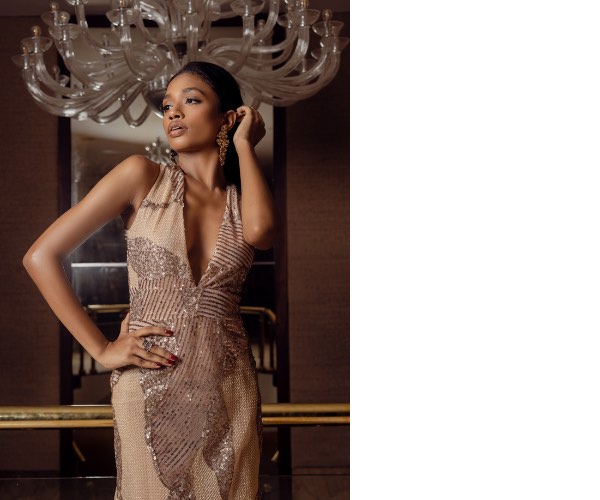 A dream shoot you have in mind? Dream job: Lakme Fashion Week and to work with a big multinational brand. I want to work very hard and show everyone that we young women can do anything we want and we put our minds to. I'm so thankful and grateful for all of my supporters.
Pix courtesy Sandani