Today on the Buzz I have a wonderful, warm person who I instantly found a connection with. She is the Warner Bros. Pictures official designer and celebrated Indian Designer Nivedita Saboo.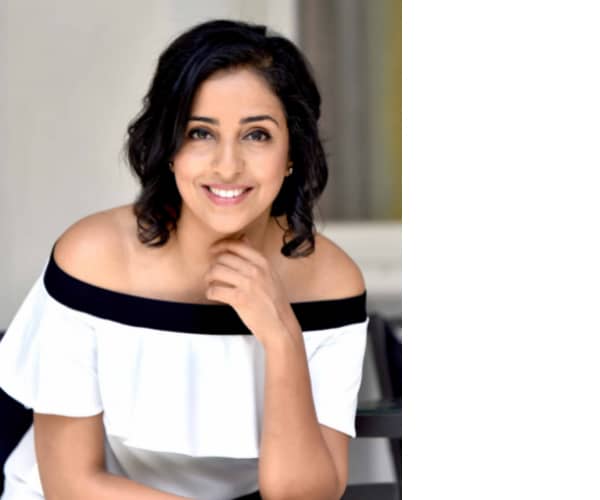 Nivedita is a national award-winning designer and has marked 20 exciting years in the industry. She has showcased her collections at the London Fashion Week, Paris, Hongkong, South Korea, Malaysia, Colombo, Dubai and major cities in India. She is the Founding Curator for the Global Shapers Community of the World Economic Forum and has been conferred with the prestigious Bharat Gaurav Award for her significant contributions towards impacting life through sustainable and adaptive fashion. Warner Bros. has chosen Nivedita to be their official designer for India for their couture and prêt collections. Nivedita is the only Indian designer to have created bespoke outfits for the first family of Lamborghini. Beyond all her credits she still has her feet firm on the ground, so approachable and full of love and smile, her designs brings out a story. So happy to have this amazing wonder woman on Buzz with Danu.
1. Have you always been a creative personality?
I am born an artist at heart. From classical katthak dancing for 18 years to drawing, painting and expressing myself through art has always been my calling. Infusing passion and creativity in everything that I do makes me who I am.
2. What made you get into fashion designing?
My love and intrigue for fabrics, colour, texture, accessories, illustration, history of fashion and everything beautiful is what inspired me to get into fashion designing.
3. How passionate are you to dress brides?
Dressing up brides and grooms is one of the most special experiences in my life as a designer.
Intricately embellishing stories of love, laughter and happiness into each bridal outfit in luxurious fabrics, heritage handcrafted techniques and precise fits comes to me naturally. I feel very passionately about making a bride and groom's day memorable and filled with emotion by designing their outfits which they wear on the most special day of their lives.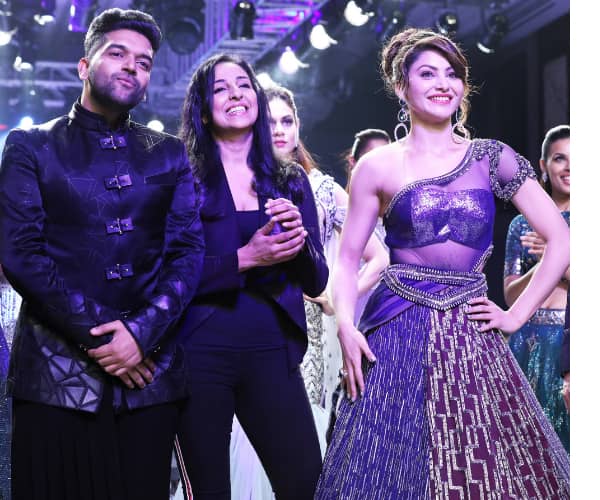 4. Is this your first visit to Sri Lanka?
This is my second trip to Srilanka as I was invited for the Colombo Fashion Week just pre-covid. Srilanka has always appreciated my work and given me a warm welcome and I'm happy to have close friends, clients and beautiful connections here.
5. Has anything here inspired you to do a line of designs especially for Sri Lanka?
Srilanka is such a beautiful country with beautiful people. I am inspired to amalgamate the Indian handcraftsmenship with Srilankan silhouettes and culture to create a collection that is relevant to Srilanka.
I am looking forward to launching a unique and exotic limited edition collection for the brides and grooms of Srilanka.
6. Will you think of opening a boutique store in Sri Lanka?
I would love to have a long term relationship with Srilanka and will definitely start with a pop up here.
I want Srilanka to have an elevated experience of design and intricate craftsmanship where they can experience true luxury. I am looking forward to some solid partnerships that will cement this collaboration.
7. How do you keep your designs fresh?
Being constantly inspired by travel, architecture and adding value to life keeps me alive and refreshed ! Exotic art, precision techniques and combining art and science to create fashion that is young, agile and inspiring makes me thrive.
8. What are your thoughts on the Sri Lankan bridal designs that you saw?
Srilanka has such an exotic style when it comes to bridal designs. I loved the fits of the blouses and jackets and the Kandyan saree. The exotic men's outfits which make the grooms and grooms-men look larger than life are quite striking. I am so happy that Srilanka has still kept its cultural heritage very alive.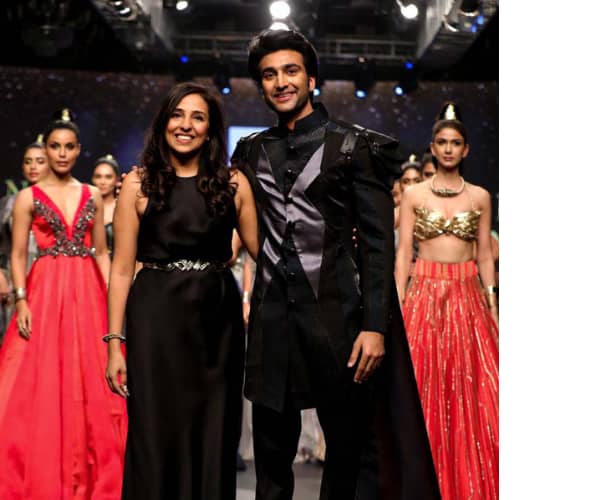 9. What makes you the happiest?
International appreciation for my work and creating beautiful outfits that make every person that wears them, feel like the best version of themselves make me the happiest. There is no greater satisfaction than seeing the beaming face of a bride who is overwhelmed with happiness in my creation !
10. What are your long term aspirations ?
Making a difference thru fashion and art by adding value to life is what I constantly endeavour to do.
I am the founding curator of the Global Shapers community at the World Economic Forum which lets me lead change by creating path breaking leadership through the youth at the grass roots.
Being the official designer for Warner Brothers for India, I'm launching a sustainable and edgy Athleisure line that I am really looking forward to expanding globally.
Working with farmers to give them more than fair wages to produce organic cotton, working with Parkinson's patients, acid attack victims, blind schools and underprivileged women and constantly adding value to their lives through design, employment, empowerment and policy change is what I currently do and I aspire to keep giving back as much as I can.