Today the new normal has confused most of us. What happened to most things we planned in 2020? Especially the education options we took? Now with the rupee value hitting a low, it's tough for younger executives to take up education privately. To answer most of these questions on the Buzz today I speak to Dr Lewie Diasz who is the Managing Director, at Cambridge College of Business and Management to see how best we can move positively during the pandemic.
How is the digital space in Sri Lanka for education?
We are growing but there's a lot of work to be done in terms of AI-based teaching and learning. Consider the success of BYJU's in India which has been a massive success incorporating AI to simplify STEM (Science, Technology, Engineering and Math) Learning. 'Google Chromebooks' is used widely in the USA to prepare students for the future with collaborative projects that deepen digital skills and are used widely by students, teachers and schools. These are disruptive innovations made for the future and the pandemic was and still is the ideal opportunity. Unfortunately, we lack the vision and know-how.
Tell me about the changes you had to make regarding the new normal?
We were forced to think 'agile' and be nimble and change all our existing processes and resource configurations and it was a blessing in disguise to adapt, improve efficiency and productivity. The pandemic brought about a lot of opportunities. The education industry is one that flourished and we had to make changes to our business model to accommodate the changing lifestyles of consumers in order to make education more affordable and accessible.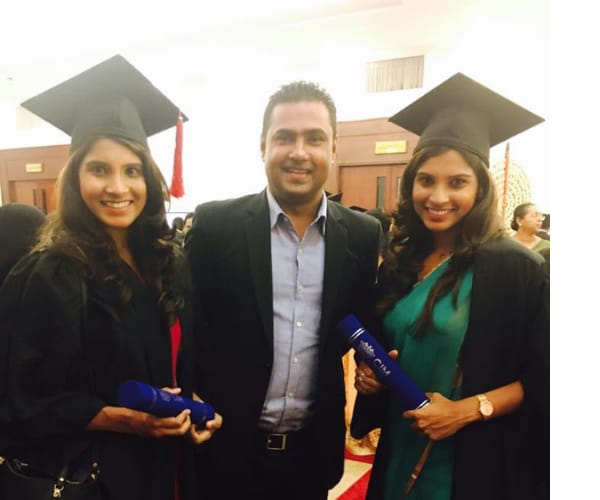 Where do you see the online education space? Sri Lanka is still reluctant to pay online. How has it changed?
Although the adoption rates are low, this is a space that's rapidly evolving. With each lockdown, consumers are forced to pay online in order to procure goods. Online payments have a direct correlation to increased disposable income. We are seeing a contraction of disposable income and the credit scores of consumers are impacted, inhibiting consumers to use tools such as credit cards to pay online. We are forced to look outside Sri Lanka for growth.
Do you feel we have handled the Covid situation correctly?
We have failed to see the opportunities in chaos and have moved into defence mode. Clearly, the numbers in terms of the per capita death rate speak for themselves. We lack the vision and know-how to convert threats into opportunities by changing the lens and resource configurations. The business community has the answers. Look at the soaring profits of the banks and top 50 companies. These are masters that are built to thrive in chaos. We have the know-how which resides outside policymaking. If we were faced with this challenge in business, we would create multiple 'war rooms' and be using emergent 'what if' strategies around the clock.