Today on the Buzz I speak to the sneaker guy who has kept our nation's flag flying high. Kamaj Silva is the Founder/CEO Of MILK SNEAKER BOUTIQUE in Canada. His passion for shoes has given him a carreer that's global. Today he speaks beyond fashion; mentioning his family and what makes him who he is today.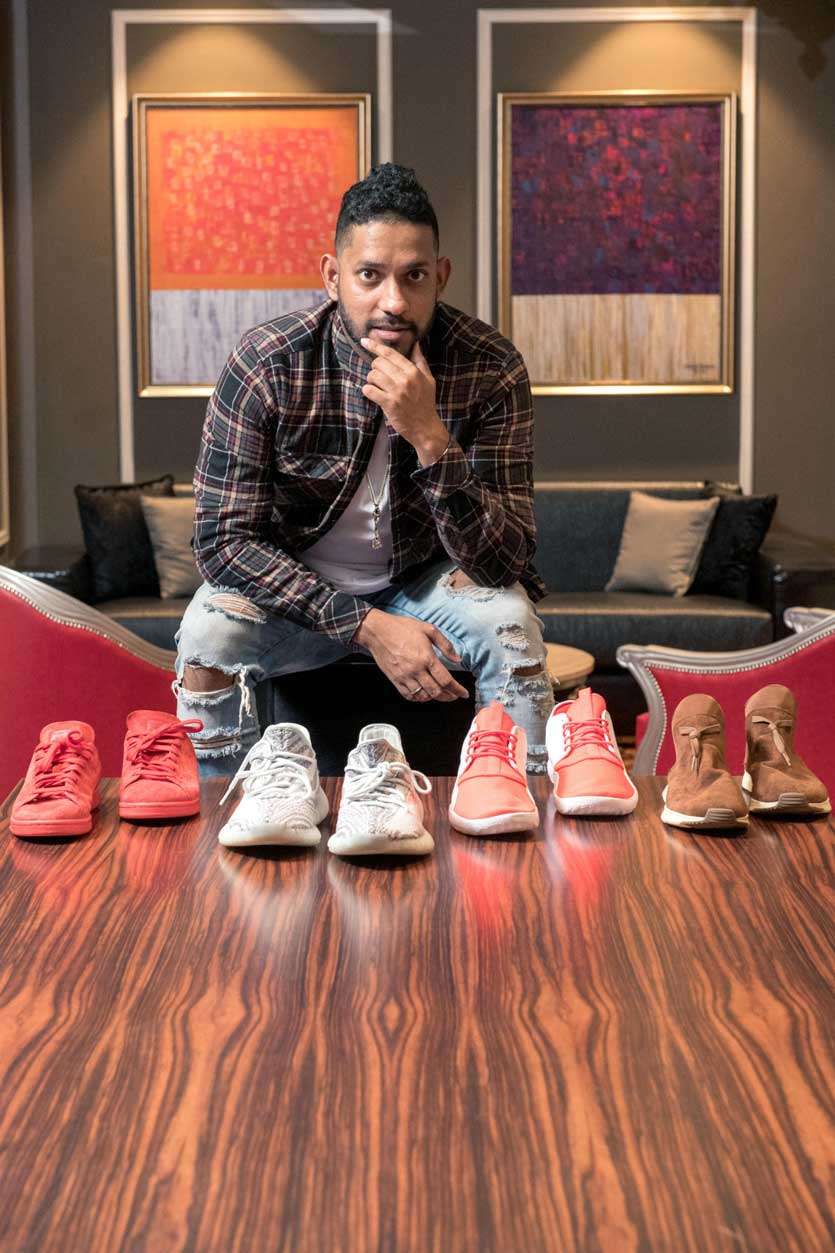 Full Name - Maneksha Kamaj Silva
Hometown- Mount Lavinia
Status - Very happily married
Birthday - April 9th 1983
Passions - Sneakers and all things fashion
Favourite Colours - Red and Black
Tell me what made you become the person you are today? I think it's because of the time I have put into my business and also patience. A lot of kids start businesses and give themselves unrealistic goals. Things don't happen at lightning speed. It takes time. Patience is super important. Also doing what I love in an industry I love has been a major key. There's still a very long road ahead.

Your love for shoes? When did it all begin? Watching Michael Jordan play in Nikes is the first time I fell in love with shoes. However, I didn't have access to any of those back in Sri Lanka. In 2003 I went to the UK for my Bachelor's and it opened me upto an amazing world of sneakers and streetwear. I consider sneakers art. The colours, the construction and every little detail adds up.

Tell me about your store in canada ? MILK is a Milk & Cereal themed streetwear boutique located in Toronto. It's in a kind of an up and coming hipster area. We carry most of the major brands and also products from Canadian brands. We were awarded the best new fashion store in Toronto award in 2019 and also have been recognised and endorsed by a few Toronto city council members and celebs.

Would you be working with local brands from SL? I would love to, but I haven't been able to find someone to work at my speed. I move pretty fast. Everyone I've spoken to or had interactions with haven't delivered on time or their enthusiasm fades off pretty quickly. I've been trying to start up a clothing line in SL but haven't found anyone proper to work with.

How do you see the local products doing internationally? With the internet, the barriers have been lifted. A well designed, well marketed brand has crazy potential. It's all about finding that niche audience to sell to and doubling down on it. Sri Lankan brands have huge potential. They just need to stay in tune with the global trends and execute.

Who are you inspired by? My mom. After my dad passed away when I was really young, she juggled so many roles. She put her personal happiness on hold. She also took care of her family and friends in the process. In business I would probably say Gary Vaynerchuk. I love his drive, passion and IDGAF attitude.

Who has been your biggest support in your life in making your life today a reality? It will have to be my wife Roshani. It's not easy being an entrepreneur's wife. I'm always working even at home. Also the bringing home the bacon is not always guaranteed. Everything could fall apart at anytime. She's always saying "please do what you love, I want you to be happy". She is my biggest supporter :)

How has the journey been so far? It hasn't been easy. I've spent countless hours building my business. But I'm happy because I'm building something for myself and I have flexibility to craft it in the direction I want. I love the process, I love all the times I have to pull all my savings out to fund another crazy idea, I love all the sleepless nights I spent at the very early stage in my business, packing boxes, sticking labels, doing post office runs. I love being an entrepreneur. I love the rush, the uncertainty and the process.

Tell me about your school life? I studied at S.Thomas' College, Mount Lavinia. I'm 3rd generation Thomian. I was a little mischievous, was very talkative and disruptive sometimes, but was decent in my studies. I played Basketball, volleyball was an interacter. It was probably the best time of my life. The experience at College and interact is probably what made me who I am today. We had great forums in college where we were encouraged to perform and speak in front of an audience which builds a lot of early confidence and courage and helps you later in life.
How would you describe your personal Fashion statement? It switches from season to season. I see a lot of trends prior, so my style changes accordingly because I see a lot of look books from brands about 8 months before release. Eveyday life you will see me a lot in tshirt, jeans and sneakers. I also have an obession with military bomber jackets. I love a well tailored suit.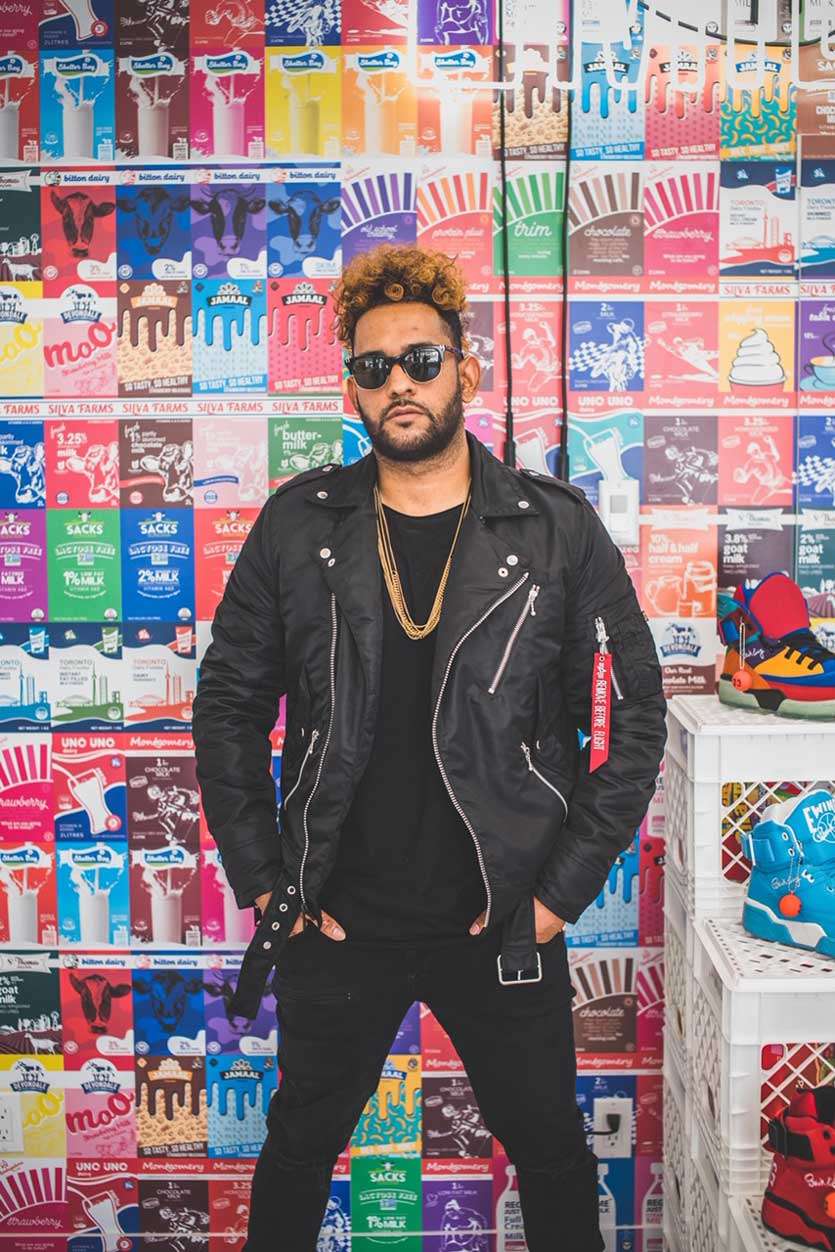 What would you say is the biggest advantage / disadvantage the youth face today in your opinion? The advantage is the internet. It evens the playing field. You can have your products in the face of your selected target audience for a very little amount of ad dollars. I work with a Sri Lankan tech company called Alavi.AI for all Sneakertub and MILK related digital advertising and they have done a great job in helping the company grow. You don't have to take an ad in a paper and hope someone who would want to to buy your product will see it anymore. You can specifically target them with digital ads. The biggest disadvantage for youth is themselves. If they don't believe they can achieve what they want to achieve and dont have the patience and drive that's the biggest disadvantage they have.

For those who don't know about what you do, how can one subscribe to your services? SNEAKERTUB.COM (global) and Sneakertub.ca (Canada) also milktoronto.com is our online retail spot

Would you be starting a shoe brand of your own, and what would you call it? It would have to be MILK.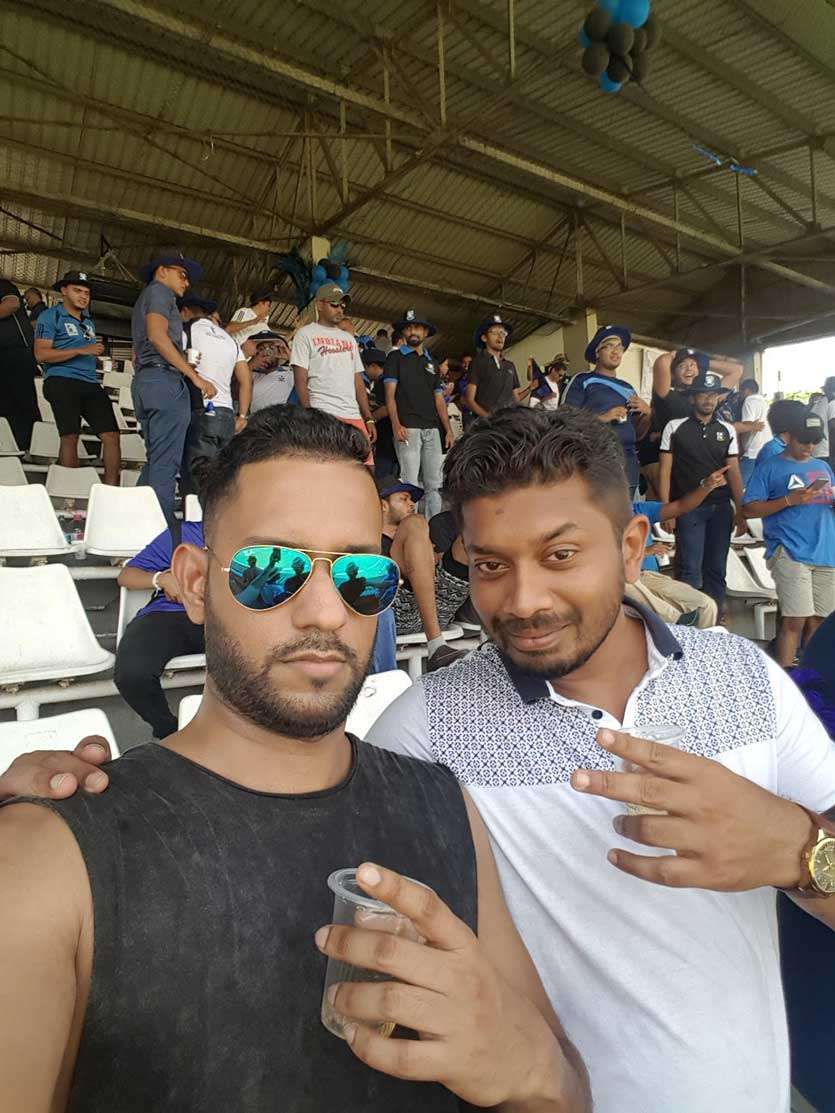 IF
If humans lost the ability to see all colour except one, which colour would you want to survive? Green
If you were a dictator of a small country, what crazy dictator things would you do? Make listening to my music mandatory. I wouldn't do any crazy Kim Jong stuff.

If you could get a ticket to any show or event, what would you want a ticket to? Prince or Michael Jackson concert. I never got the chance to see them live before they passed.

If you could go back in time and give your parents advice before you were born, what advice would you give them? Don't trust everyone you meet. My parents loved and helped everyone and sometimes got burned in the process.

If everyone was mentally incapable of lying, how would that change the world? I think it would lose its balance. You need some evil for us to recognise the honest ones.