Today on the Buzz I have a new face in politics, Jehan Wijayaratne, a celebrated athlete of St. Josephs, master photographer and Chairman of the 96-year-old Jonathan's studio. I sat down with him to know why he took up politics and what he hopes to do to develop Colombo.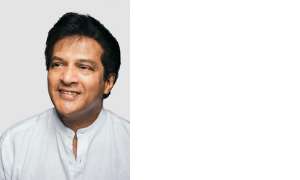 They say politics is a dirty game, how do you see it? Politics became a dirty game in my opinion after 1956 when opportunistic politicians became power-hungry. Since then political parties have used the underprivileged to their benefit and it continues to this day. For change to happen we need individuals in parliament with educational qualifications and/or substantial real-world experience. Any job has requirements you have to meet to even apply, I find it shocking that we have politicians who have not even passed O/Ls.
What do you feel about the youth today and do you feel they have more opportunities now? So few have the opportunity to dream big, to see the world and know what's possible. Some of our talented youth have settled for far less than they are capable of. As a father of three children who had the opportunity to follow his passion and make it his career, you want a system that gives them a chance to follow their dreams. The youth should never settle, they should always thrive. We have an outdated education system. We need to build a system that pushes the youth to be thinkers, innovators, entrepreneurs, artists and future leaders.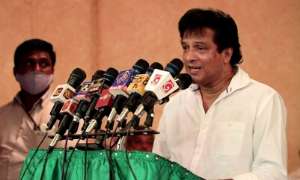 We always say the "youth is the future for our country" what do you hope to say to them about the importance of casting their votes? It is very important. It not only defines their future but defines their present. You as the youth have the power to choose who leads the country. In the recent past, we have seen across the world that it is the youth who lead the change in correcting the wrongs of the past. The youth aren't afraid to stand up for their rights and I trust that they understand the value of each of their votes.
Tell me about your school days? How was it and what did you hope to be when you were growing up? My school days were the best and many of my classmates are my closest friends today. I was an accomplished athlete, particularly in athletics and I used to play cricket and soccer too. I was and still am a huge fan of movies. One of my first dreams was to become an actor! I pursued it for a short while but had to leave it behind due to responsibilities that arose as a result of my father's ill health.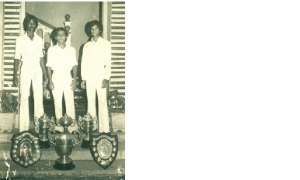 Image: Jehan as Athletics Captain
Who is that one person you can talk to about just anything? My wife. Her support is the biggest strength in my life and she is definitely my better half!
Disposable income is a luxury today even to have a relaxed evening once a month, what would you say will boost back the economy so we can have a balanced life? Our economy will take some time due to the crisis we've had. We've had 2 consecutive years where our growth has been stifled by circumstances we couldn't have planned for. We can only look at ways to refrain from getting our country into further debt and create and execute a structured plan to rebuild ourselves. The truth is it will take time and patience. Our country has regularly abandoned plans too soon that would have served us in the long term.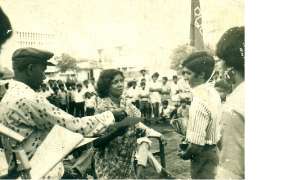 Image: Winner All Island 100m + 200m
Who were your political heroes what was it in them that inspired you? My political hero was Mahatma Gandhi, he was courageous in standing up for what he believed in and gained this with peace.
Who has been your biggest inspiration? My biggest inspiration is Imran Khan. Watching him bring fame to his country as a sportsman and his fight to bring in an honest government devoid of corruption, he became a politician with the right reasons at heart. His perseverance in building a cancer hospital from nothing, fulfilling his dreams to build his country has inspired me immensely.
Image: Jehan with siblings and cousins one many casual studio photos taken at Jonathans
Tell me about life at home, how would you describe your "perfect Sunday"? My perfect Sunday would be enjoying a home-cooked meal with my wife and kids and if I can squeeze in a movie date with my wife, that would be the cherry on top.
As a new political candidate- you are very keen on helping small and medium businesses, what was the inspiration, and why did you choose this? As a small business owner, I understand how difficult building a life here can be. It's clear that a large majority of our citizens are not able to sustain themselves and have no means to overcome their difficulties, through no fault of their own. Daily wage earners, the self-employed and young entrepreneurs have their backs against the wall. As a person of experience, I felt that I could be their voice and push to make changes that can ensure relief in a practical manner and will bring long-term benefits.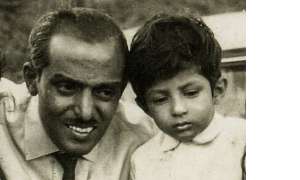 Image: Jehan and his Father, Mervyn
What makes you feel accomplished? Having fulfilled my dreams of the way I have wanted to live. I'm still fulfilling them now.
How do you feel about your chances to enter parliament with this election? With the response I have had in my campaign I feel relatively confident that I have a shot at having a place in parliament, but like in everything in life you have to keep trying and pushing if you want to achieve your dreams. So if it's not this time, it'll be the next.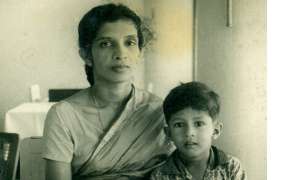 Image: Jehan as a little boy with his mother
Your thoughts of "political favours" and using influence? Unfortunately, this has been the norm for many generations. We need to ensure that systems are in place where favours and influence are not required for any individual to get anything done. We don't have room for corruption anymore.
Politician's kids misbehaving and feeling entitled has been seen and discussed in many places in Colombo, what are your thoughts on this matter? What would you tell them, as you are a dad of 3? What you have instilled in your home is what your children will become, so when one sees politicians children misbehaving and taking the law into their own hands it makes me question what they've learnt from their parents. No child or relation of a politician should receive any benefits or perks of having someone in a position of power. It is important to remember that politicians are public servants and accountable to the people who have voted them in.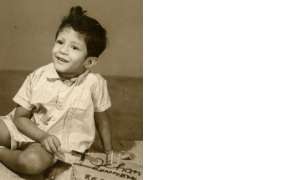 What would you say to the people of Sri Lanka to regain faith in political leaders? I am also one of them. I've voted every year hoping for a change, hoping for something positive to come out of a government. And every year I'm disappointed. We have been blindly voting on party lines ignoring the corrupt individuals hiding behind their symbols. We have to forget about the parties and vote for the individuals. We need to vote for people in government who have a clear and comprehensive vision for this country.
Do you feel the SJB is in a stable place today without the support of The UNP? And what is your thought on the breakaway party? The breakaway is the best thing that could have happened to us. As someone who has loved the oldest party in our country, we cannot have a party whose leader is unable to accept new leadership or help the country move forward in the hands of young, energetic leaders. This coalition allows us to create the platform and vision to move us forward.
If you could change one thing about yourself what would it be? I don't think there would be anything that I would want to change.
Should there be a basic requirement of education before entering politics? I believe an individual with substantial professional experience and a sound mind can serve our country. But yes, an educated individual will sooner serve our country positively than someone who is not.
What is your hope for Colombo? The skyscrapers, malls, paved roads and manicured gardens should not define a city. People and their lives and livelihoods define a city. I have walked the streets of Colombo, and talked to the underprivileged and heard their problems. Although Colombo is the hub of this country, the lack of opportunity, unhygienic and uncomfortable living standards of the poor living behind all this 'development' shows clearly that we have been fooled and made to believe that change has come.