Today on the Buzz I speak to an Investor and Serial Entrepreneur who was one of the 1st few to fly down with the Covid red tape - I wanted to speak to him about the new normal and how the experience was and also what his hope for Sri Lanka is as we coexist with Covid.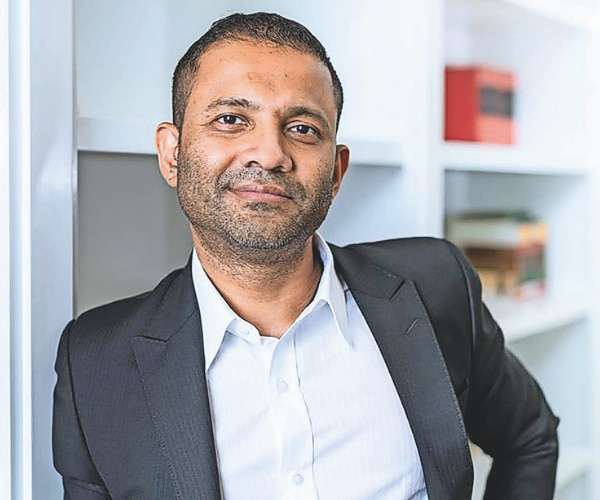 With Covid, many things have changed as a young Entrepreneur and investor how do you see the new normal? Entrepreneurship has no normal. The entire premise is defying the normal. The pandemic certainly has changed the landscape and with it opportunities; all things retail, virtual technologies, crowdsourced service models, decentralised digital currencies, etc.
How has it been investing in Silicon Valley? Silicon Valley investing has been extremely robust with a renewed sense of energy and excitement. With the entire globe on lockdown - humanity turned to technology in a big way... streaming content, teleworking, homeschooling, and conducting almost every facet of life remotely via the Internet. The pandemic has essentially driven massive adoption of all facets of relevant technologies. With it comes a renewed excitement for innovation and funding of these ideas.
Your visit to Sri Lanka is very different this time. tell me about the "bubble" plan? The Bubble plan spearheaded by State Minister Nivard Cabraal essentially allows investors to visit Sri Lanka and explore opportunities without the quarantine requirements, while still observing fairly strict preventive measures. It's important to get the country's economic engine fully ignited with foreign investments. That can only happen if investors can expediently visit Sri Lanka.
From your last visit to Today Sri Lanka has a brand new government and a new parliament what are your hopes for the youth of this country? Regardless of government, my hope for Sri Lankan youth is one of the massive socio-economic opportunities across every industry and realm of government. Due to the pandemic and a fairly insulated "bubble" visit, I have not been able to fully grasp the ground realities of the youth in the past year.
What do you keep in mind before you get into an investment? You invest in people.....the team is key! A good team with a mediocre idea can achieve heights than a great idea under the leadership of a mediocre team. I invest in enthusiastic entrepreneurs whose passion and enthusiasm is second only to their tireless work ethic.
Would you be interested in supporting young individual entrepreneurs with unique ideas if so how can one get in touch with you? Absolutely! I'm setting offices for my fund - M3 Ventures - at the Shangri La. Once it's set up, I plan to hold a series of hackathons and ideation pitches similar to the ones in Silicon Valley.
What would you say is the biggest challenge that the world is facing because of Covid financially and economically across the world? Most countries have given out massive stimulus and bailout packages which will invariably lead to inflation. There has also been a massive socio-economic shift - the rich have gotten ultra-rich and the middle class has gotten squeezed. They are the most impacted. Any robust economy requires a viable middle class. Without it you have chaos.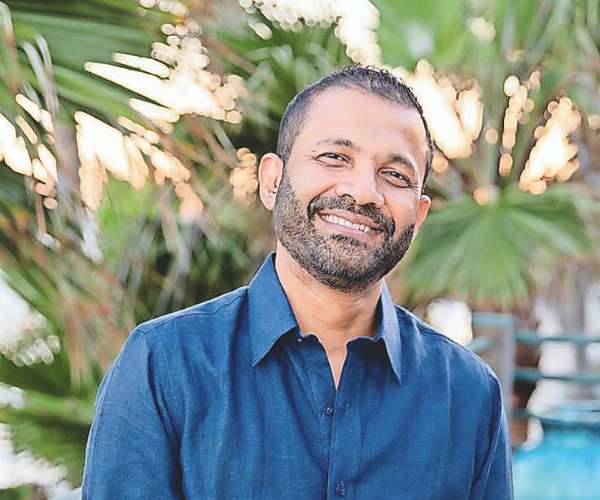 What are your hopes for Sri Lanka and what have you envisioned as we grow throughout 2021? Hopes for Sri Lanka remain the same - one of peaceful co-existence, education and opportunities for all and visionary leadership.
Was it a frightening decision for you to make to fly and visit Sri Lanka during these testing times? I flew into Sri Lanka a week after the Easter bombings. That was a little intimidating and scary. The last year I have travelled to Male, Oslo, Dubai, Bombay, Chile and a ton of travel within the US. So I would have come sooner had it not been for the quarantine requirements. It was amazing being able to finally make the trip!
As a young leader, what would you tell an aspiring Youngster in terms of dreaming and achieving their goals in life? Dream big. Try hard. Fail massively. Repeat. With failure comes success. So don't ever be scared to dream big and don't ever be discouraged by failure!