Today I speak to Indi Yapa Abeywardena about what she is hoping to add to the runway on the 18th of November 2022. The show is set to be very interesting and I wanted to speak to her about her inspiration and what makes this show special.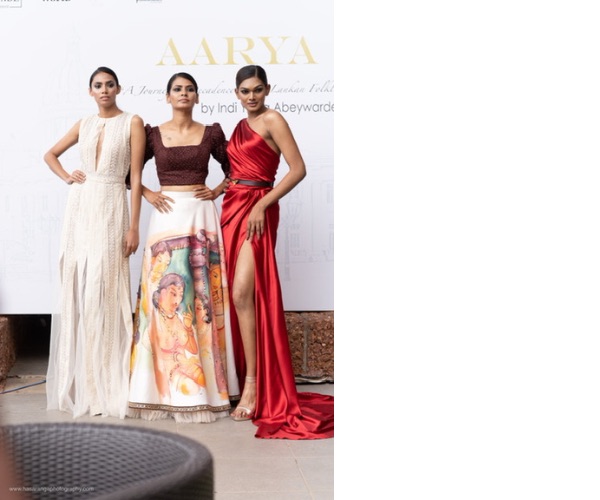 What can we expect on the show as it's also a celebration of 10 years in the industry? You will see good fashion and along with the designs, we hope to add diversity, history, and culture. 'Aarya by Indi' Spring and Summer 2023 fashion show is set to be at the Colombo Town Hall Building. The collection was named Aarya after my niece, and the historical significance behind the word is a reference to goddesses Parvati and Durga, translating to the noble lady.
You said there is a story with the collection. Yes, "The show will be an amalgamation of storytelling, textiles, and history. The Aarya collection embodies a sense of heritage and is heavily inspired by the ancient paintings and architecture of Sri Lanka. I would describe it as a translation of the past to the present."
Tell me about the collection. The Aarya collection is set to feature hand-drawn prints, powerful statement pieces, inclusive outfits, and meticulously handcrafted textures that the brand Indi is known for. The collection has over 50 styles, ranging from bridal and ethnic wear to western wear like dresses, gowns, jumpsuits, blouses, and sarees. Focusing on sustainability, the collection consists of detachable pieces and silhouettes designed to be deconstructed and worn as separates, prolonging the lifespan of these garments.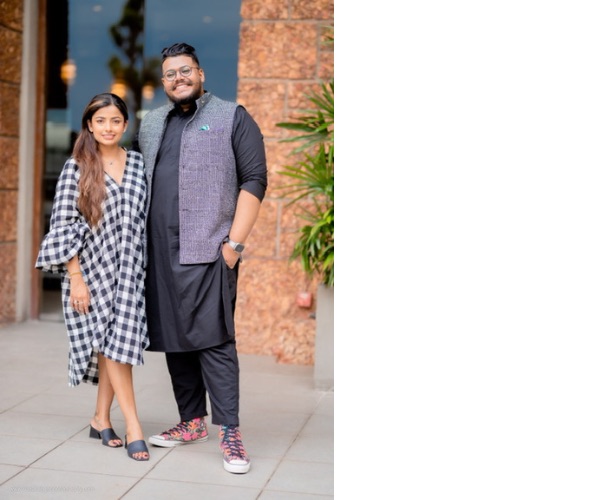 Would you be featuring any other designers? No, this one is all me. As the designer, I'm honoured and excited to put together a fashion show of this grandeur my all ladies and the one-man team at House of Indi is working hard day and night to bring out a collection that you will enjoy

Where do you feel fashion is heading in Sri Lanka? Fashion has witnessed a massive transition, from embracing cultures to empowering traditions. Inspiration is everywhere – in nature, architecture, people going about their lives, a piece of art, an intricately decorated home, and my travels across our country.

You are working with crafts from across the country tell me about it. I really do believe in supporting women, by supporting them with the aim of transforming them into stronger individuals. I use my skills as an entrepreneur to advocate for higher causes through my passion for art, history, and social justice. In doing so, I redefined what being a designer could represent, inspiring a wave of young and emerging designers to use fashion as a means of sparkling cultural change.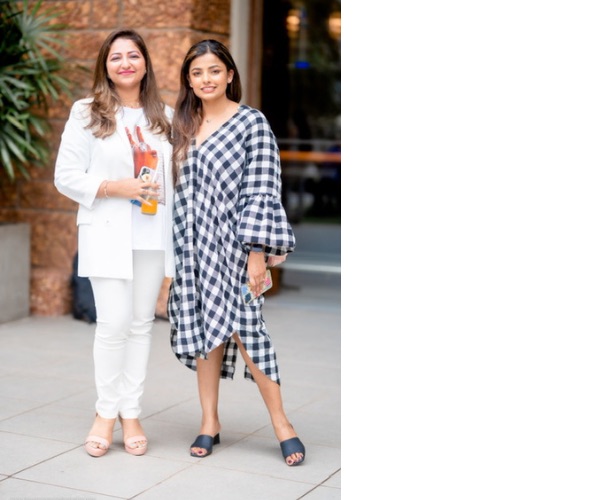 During these tough times, was getting sponsors hard? Tell me who is on the show with you. I have some amazing people like Christell Skin Clinic, Cinnamon Grand Colombo and Cinnamon Lakeside, Aroma Bliss Ceylon, Sri Lankan Airlines, BK Academy Capello Salons, Beyond Destiny, Nierra Shoes, Gitano Collection and Lè Fleuristè & Wine World. I'm touched by their support, I know how tuff these few days have been.
How can one watch the show? It will be covered by Hi TV and also it will be steaming LIVE
Photography by - Hasaranga