Today on the Buzz I'm speaking to another young future leader who is well on his way to making changes that this country deserves to see. Sameera Emal Wickramasinghe Gunasekera is the eldest of a family of 03 children. Emal was born to Earl Gunasekera and Sujatha Ranjani Gunasekara, a reputed well established business family in the country. Emal Gunasekera is a proud student of Royal College.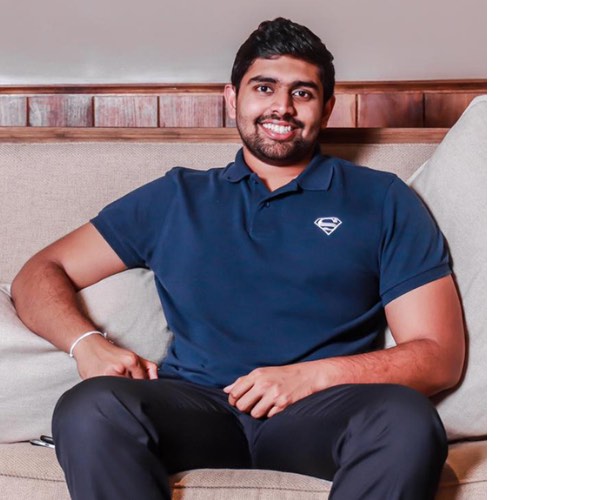 On a personal note, knowing Emal for the past few years, his sense of love and loyalty towards Sri Lanka has always been remarkable although his opportunities in Australia seemed better, he believed in coming back and being a part of this countries growth. A firm believer in giving back, and his unity within the family has helped shape many in the community and around the island live a better life. Today I speak to this young passionate individual about what keeps him buzzing.
1. What was your topic of interest when you were growing up? What did you hope to become?

I was very much eager to learn about Aviation and even wanted to join the Airforce an become a Fighter-jet Pilot when I was growing up. Although I didn't pursue this, I started PPL (Private Pilot License) as well.

2. What inspires you to do what you do?

I always had a desire to learn about different fields. Every area of study; be it, economics, legal, business administration was an Intellectual stimulation for me, which inspired me to explore more into those fields as a Professional.

3. What would you tell our young leaders who are leaving Sri Lanka?

Sri Lanka is a country with a plethora of possibilities for everyone with potential. Yes, undoubtedly the country is at a struggling stage, but I believe as young leaders, it is us who has the strength to salvage this economy as well. I'm a product of free education system in Sri Lanka and I strongly believe that it is our responsibility to give back to the society and work in developing our country.

4. Do you see the country going in the correct path financially?

Not really. There is a history of wrong decisions. But we cannot keep on passing the ball to whoever did wrong. At some point we have to stop thinking about the what ifs, should haves and could haves and start somewhere to build the economy and I believe all though it would take time to see major results we are on the right track at least now.

5. Where do you feel we failed in promoting Sri Lanka?

Tourism of Sri Lanka is mainly sustained by the hospitality industry. However, certain unfortunate incidents over a period has instilled a wrong perspective about Sri Lanka in the global forum.

6. How was life at school?

Best days of my life!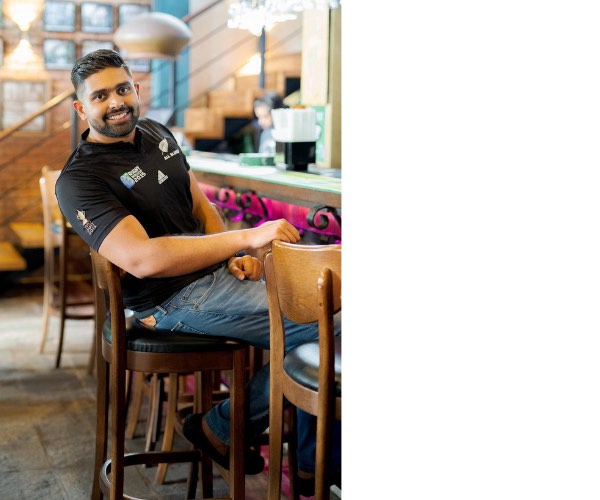 7. If you could meet the young YOU, what advice would you give them?

Keep it simple. Live every second of your life! It's okay not to know answers for all the questions.

8. Who has been your biggest supporter?

My mother. My mother was there cheering me all the way to the top even on the days I felt like giving up...!

9. What qualities in people really makes you happy / upset?

Really Happy – Never giving up attitude.

Really Upset ​- Talking without knowing true facts.

10. What would you tell our politicians if you could one day address them?

Make this country great, not yourself.

11. What's your Top 5 things to do in the morning?

Drink Water
Listen to music
Send a message to people that I care
Discuss the schedule for the day
Having breakfast

12. What would you say that puts a smile on you?

Seeing my favourite person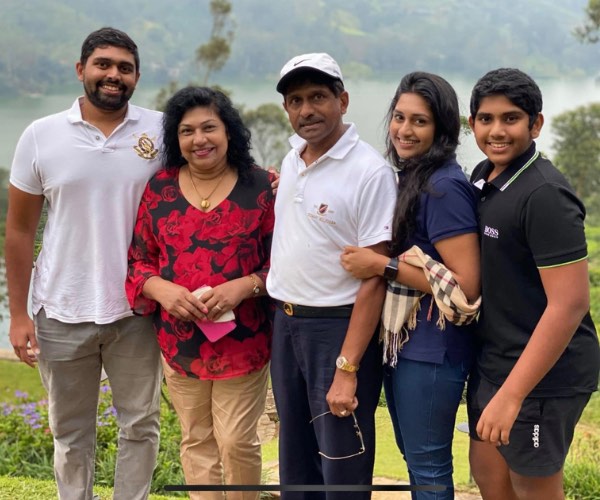 13. Tell me about life at home?

Nothing out of the ordinary. It's peaceful. It's rare to have all my family members together at home due to different schedules, but when we do, it's always a good time.

14. A book you enjoyed reading?

This answer might sound weird, but I enjoy readingmaterials regarding Law.

15. If you can wake up as anyone, who would you like to wake up as?

The President of Sri Lanka.