Today on the Buzz I feature a special edition of Danu ta Kiyanna which unravelled at the Cinnamon Grand with guest Chandimal Jayasinghe, the National Director for Mrs. World Sri Lanka to clear the air surrounding the controversial statements made by the reigning Mrs. Sri Lanka - Pushpika De Silva.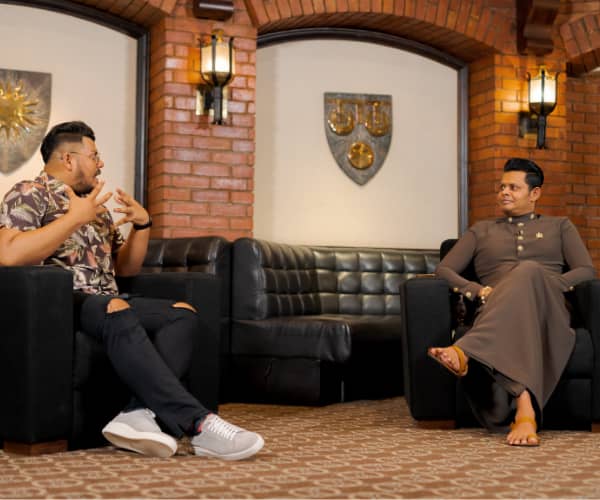 You have been dealing with this controversy surrounding Mrs. Sri Lanka for the past two years. Now Pushpika claims that she can no longer trust you and that you are responsible for her not winning. Tell us the truth about these statements. To be honest, I was not going to retaliate to any of these statements because this situation has been a little too much to deal with, but at a certain point, I had to take a stand against the statements being made to clarify certain points. My effort to bring the crown to the country is something I am proud to do on behalf of the country. I wanted to stand up for Mrs. Rosy Senanayake at this point. I of course deny all these statements made against me and Mrs. Senanayake and challenge these allegations to be proved right. I believe the Mrs. World organisation is looking into taking legal action over this matter as well.
Going back to the time in Las Vegas, we saw social media posts of a united team putting up a strong game. Pushpika claims that somewhere down the line your stance changed and you caused her to lose the title. Was she placed fourth? Mrs. Senanayake, her manager, and I were seated at the front right behind the judges watching the entire pageant. After the competition, we went upstairs to greet all the Sri Lankan supporters who had gathered at which point Pushpika and her manager came over to inform us that they had been placed fourth. All the people gathered there to bear witness to this and we were all very happy and excited for her. Pushpika wanted to make a statement for social media pages and she recorded it on her phone along with Mrs. Senanayake there, giving her instructions on how to word it.
Pushpika claims that she was not happy to hear that Mrs. Senanayake was coming to Las Vegas for the pageant. In fact, she says she experienced a fear of sorts. Also, please clarify the statements that she makes over her funding Mrs. Senanayake's travel expenses and stay. Both Mrs. Senanayake and I are people with very busy calendars, she with her work and I with my bridal dressing. Pushpika was insisting that we be there to support her and hence a decision was made to attend. I doubt Mrs. Senanayake is a person who needs financial help to buy a ticket for herself, if needed she can hire a private jet to get to the States. I have previously bought all tickets for the contestants who have attended the pageant and had Pushpika asked for it, I wouldn't have had an issue getting her a ticket either. I think these are just baseless allegations she's just putting out there and I will have to firmly deny all of what is being said. Mrs. Senanayake was invited to the pageant by The Mrs. World Organisation and all her expenses for travel and stay were taken care of by the organisation. Mrs. Senanayake was the one who wrote a letter for us to hand over for the visa process which I will send over to you for reference.
The dress that Pushpika wore at the end became a huge issue. She looked phenomenal in it. What's the truth there? Pushpika claims that she had to buy her own dress but I still have the bill for it in my wallet. That particular dress was bought a couple of hours before the competition. The controversial 7.5 million LKR dress is in fact amounting to 3.5 million LKR, I have bills and receipts to prove this fact. Since the dress had not reached on time, Mrs. Senanayake through an acquaintance of hers sent over photographs of a few available dresses. We had then taken special permission from Tana Johnson to go and purchase the dress along with Mrs. Senanayake who was there to support her throughout the ordeal. Pushpika also had a lot of support from the Sri Lankans living there. Without all these people helping her out, I doubt she would've even been placed in the top 6 since she had been having many quarrels with her manager from the start. We decided to stand by her because we were no longer representing the person, but our country through her. So the turn of events has been highly disappointing. We are all waiting for the truth to unfold sooner than later to clarify all these allegations.
When did her manager come into the picture? I got to know about his role at the embassy when we were applying for the visas. It was at that point that I found out that Pushpika is very well known to him, they have had a long-standing work relationship, and that he will be standing in as her interpreter. I was not aware of this role until the last minute because I have handled the role of manager for previous contestants including Caroline Jurie. I did not have many responsibilities where Pushpika was concerned. In hindsight I wish my visa had been rejected, then I could've avoided a lot of these issues.
I want to clarify the flyer that was printed with Caroline stated as Mrs. World for 2019. Does that mean she still holds her Mrs. World title? She still holds her title. I have to mention at this point that, with that situation at the pageant, we stood on the side that was on the right. It wasn't a stand against Caroline. Even world media rallied against the actions that were displayed during the 'Crown Incident', not against Caroline per se. So none of us want to take away the title from Caroline or our country. When we saw her name on the flyer, both Mrs. Senanayake and I were really excited because none of us wanted the glory of our nation to be taken away from us.
So we were hoping, if not the crown, at least a placement with Pushpika and we were really happy about what she had achieved. In fact, we had a live conversation with you on social media at the airport where I conveyed the same sentiments. She was on the same page with us at that point and it's only after a few days in Sri Lanka that she has fabricated this whole different storyline. I believe there is an unknown hand influencing her actions, maybe a smear campaign of sorts, eventually we are hoping all of it will come to light. I am ready and willing to answer any questions because I do this with a tremendous amount of passion in order to be able to represent my country. There is no profitability for me in this whatsoever.
Our ladies fail to realise when they act out in this way, it is the name of our country that they are tarnishing. Mrs. Senanayake had apologised to the organisation for the events that had taken place with the 'Crown Incident' and stated that an isolated situation like that does not portray the nature of all the ladies in our country.
I am personally saddened to think that these incidents have set a bad reputation for our country's ladies and future contestants will forever be judged with prejudice from this point onwards. It is an utter embarrassment.
I have decided at this point not to hold a local pageant, but to instead nominate a contestant to represent Sri Lanka for Mrs. World and I invite ladies who are residing all over the world to send in an application.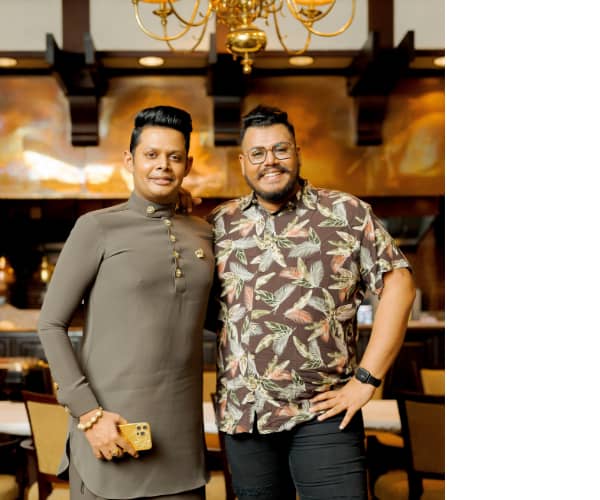 That was how Caroline was sent to represent Sri Lanka as well? Yes. A lot has been said about her but I believe that I have the right to speak of her above anyone because I discovered, trained, and prepared her for the competition. The dress that she wore for the final round was made with material that cost only 5000 LKR. So this is not a battle of evening gowns. Throwing money around cannot win you the title. You have to use the charms and intelligence you have to accomplish something of this nature. To which Mrs. Senanayake had added the day before the competition as well saying if it's meant for you, no one can hinder your success. So walk up on the ramp with confidence and glam.
Something I should also mention, on the night of the competition, Pushpika pointed the finger at her manager and Tana Johnson for throwing the pageant against her for money. Pushpika's story has been changing from day one and her allegations have been wildly over the top and pointed towards a large number of people depending on the day you chose to listen to it.
I am very saddened by the fact that she is attacking Mrs. Senanayake who has been a pillar of support for her from day one. I myself find Mrs. Senanayake to be a mentor to me and a mother figure who is always there to guide and support me.
It is unfortunate that she came there to support and is now being accused of conspiring to take away Pushpika's win.
Another statement to clarify here, Pushpika claims that all arrangements for Mrs. Senanayake's accommodation and tickets were made by her, including the dates, reservations, and so on. Suppose she has to pay for her team. The entire payment for Mrs. Senanayake's hotel stay was made by the organisation and I had accompanied a representative from the organisation to the airport where they had sent a limousine to pick her up. She had no evil plan or conspiracy. She was there to support us.
She had not even met Mrs. Elaine Marmel till the 16th (January). She was in her room, she watched the preliminaries and was helping and advising Pushpika on how to perform better. When she had met Elaine and Tana on the 16th for lunch, at that point they had clarified they no longer had the fourth and fifth runners-up placements.
Pushpika also claims that the judges had informed her that she was the winner. I fail to see how the judges had communicated this to her. Also, it would've been plausible had she been chosen to the top three at least, which she hadn't.
So according to this the person who placed the order for the dress was the manager? Yes, we were informed by him that he was supposed to transfer the money by the 1st, but only managed to do so by the 8th. Ultimately, I will say again, this is not a pageant for the best dress or best designer wear. The top three are chosen according to how you answer your questions. Her manager had inquired from the judges and they had informed him that she had gotten on stage on her call so there was an issue with the punctuality and she had missed her mark while answering her questions within the specific time period given. I feel that pointing the finger at others to cover up one's own mistakes is futile.
At this point, do you think Caroline Jurie was in the right to do what she did? I don't condone her actions on stage. I believe it could have been resolved through different means and methods. At this point in time, it seems like she had a valid reason to go ahead with her actions.
Would you ever discuss it with Caroline any time soon? I have no malice towards Caroline, she is a person I am very fond of. She has never opened her mouth to say a word against either Mrs. Senanayake or myself. She carries herself with a lot of dignity. I only wished she had handled the 'Crown Incident' differently. Both Mrs. Senanayake and I had a moment of sorrow when the reigning Mrs. World walked onto the stage to pass over her crown thinking this should have been a moment of glory for our country.