Today I have a man who has worked very hard for what he has today, and its always refreshing when they are open to talking about stories which can inspire, Yasotharan AKA Yaso known as the driving force for the brand LICC - he has made jeans a trend to be proud of in our island, today to on the buzz he speaks about what makes him click in the cooperate world
Full Name – Yasotharan Paramanantham
Hometown -
Hatton, Sri Lanka
Status - Married
Birthday - 18th Oct 1977
Passions - Travelling, Wildlife, Cycling and Formula1
Favorite Colors - Blue, Red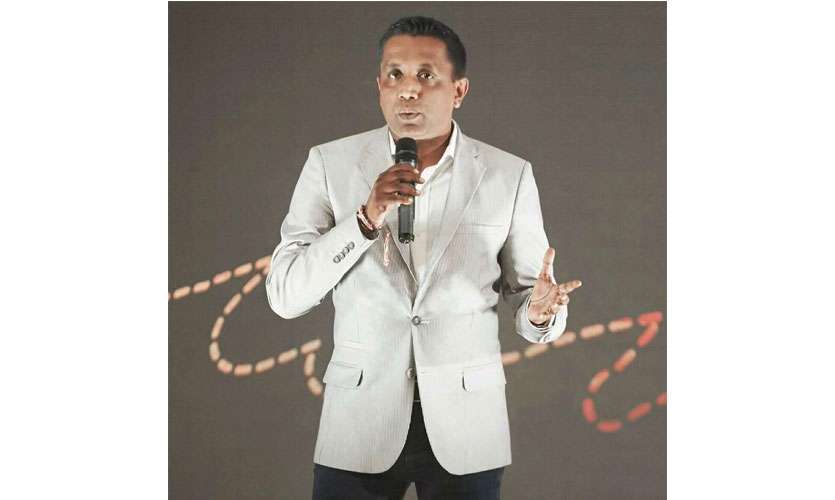 Did you think, you will end up working in fashion?
Never in my wildest dreams. I Wanted to be an ICT Professional throughout. I Worked in the ICT Industry for 14 straight years, and to be honest, got bored with that Industry.
After completing my masters in Strategic Marketing, I wanted to explore the real values of branding and the other aspects of marketing that we learned. I had options to choose between FMCG and Fashion. And here I am.
How does it feel to run a local brand, and what would you say about the apparel industry in Sri Lanka?
Very challenging, and that's what keeps me going. Today's SL consumers have more power than ever before, thanks to online/social media, and a variety of choices. We want our brand to be top of mind and we are really happy with the results.
As a nation relative to our population, we are well known for apparel and we are among the top apparel-producing countries too. Apart from exports, I am really impressed with the way Sri Lanka's Apparel brands have evolved in the local market too.
Who has been your biggest support in making this a reality?
Many had played a vital role in my life. My mother who dedicated her whole life to make me who I am today. She is the best. And my wife Thamara who was there for me when I really needed the right directions to face the challenges.
In corporate life, I had two big bosses who were my real role models- Sanjeewa Wickramanayake and Kanchana Ratwatte. Two different personalities and I really made my signature leadership style by following those two gentlemen.
And Finally, I am blessed with some true friends who had always been there for me.
Tell me about your style of work, and what would you say is your leadership strength?
I consider myself as a visionary leader. I strongly believe in people and processes. Teamwork is the Mantra for success and I enjoy working with the hearts and minds of all those involved. Making the Vision a reality is the way I work.
No Official WhatsApp groups in my Organization. I find it too disturbing for individuals, where they need to focus more on the day to day activities. We have empowered Managers to perform on set KPI's. My duty is to review and guide them for better results.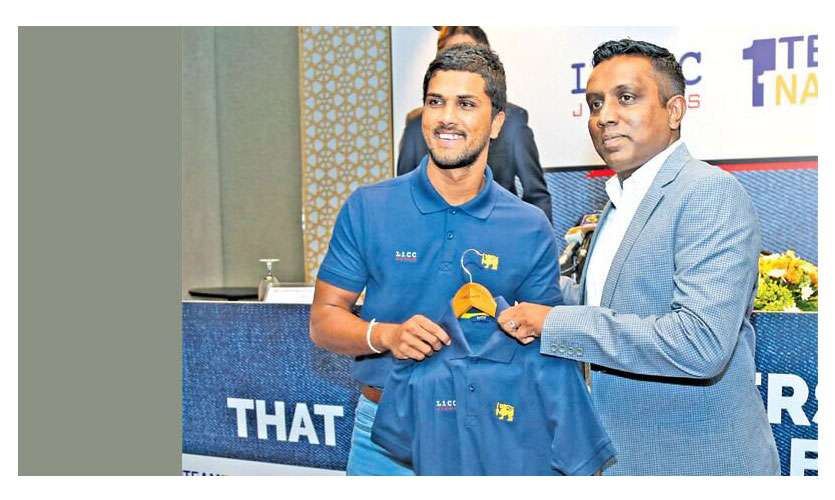 What would you say, is the biggest challenge people face in fashion in SriLanka?
SL has been a great fashion destination and the amount of work that the brands put into R&D is enormous. Sadly it's a price-sensitive market, and you are faced with the challenge of counterfeit products at cheaper price imported from other countries.
What are some of your most defining moments in life?
Losing my father when I was a 07 year old, and when I had a whole shift with my career with a new industry 06 years ago.
What does a "day of work" look like?
Early Start, Cycling, Jog and the Gym with a planned routine. Always punctual to work. Team Meetings and Customers visits, and I spend a lot of time for innovation with the design team which is a core aspect of the brand.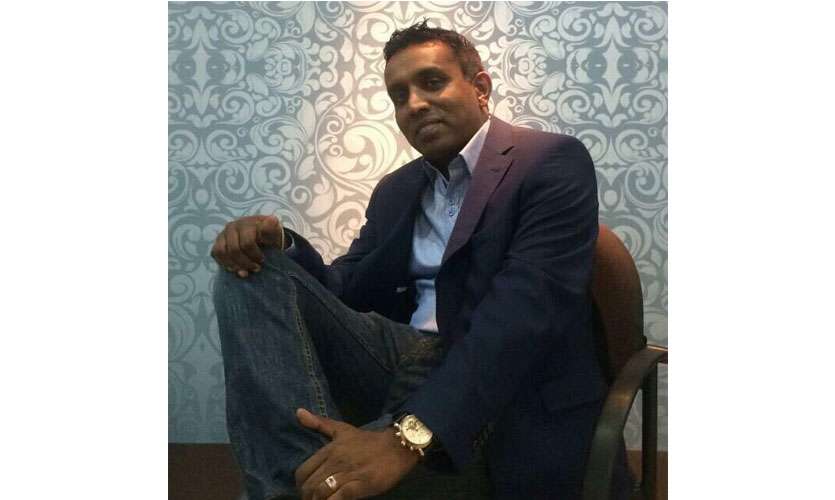 Where do you see LICC in a few years?
LiCC is in the right direction and we are into related diversification. Our recent official partnership with Sri Lanka cricket is a major achievement and you will see some amazing stuff in the future with our brand and activations.
If you didn't have to worry about money or a job, where would you live in the world?
Will be following a spiritual life in the Himalayas.
If You only get 3 words to describe yourself – what are they?
Determined, Adventurer, Mentor.
If you had the power to read someone's mind, whose would it be in SL?
My Boss. Vinod Hirdaramani.
If you had to pick an international brand ambassador who would you pick for LICC, and why?
Lewis Hamilton. I don't support him when he races because I am a hardcore Ferrari fan for many years.
I see him really fashionable and he can bring the best out of a brand with the way he presents himself. He adds real value to the brand.
What are your thoughts on Yahapalanaya?
Great Concept for Democracy and a much-needed one for the country. I reserve my comments on the execution part of it though.
What is your opinion on banning social media?
I don't see any rationale to go the level of banning. But, from a brands perspective, SM is playing a vital role today, the concern is the level where people are misusing the privileges. Controls needed not a complete stop.
Fun
Would you rather Have a dog with a cat's personality or a cat with a dog's personality?
A dog with a Cat's personality.
Would you rather Be extremely underweight or extremely overweight?
I would rather maintain a healthy weight.
Would you rather Experience the beginning of planet earth or the end of planet earth?
Would you rather have three kids and no money, or no kids with thirteen million?
Tricky. Kids are the most adorable thing and money is also needed to make them the happy bunch.
Would you rather be the funniest person in the room or the most intelligent?
Obliviously the intelligent with a sense of humor.
Would you rather Run at 100 mph or fly at ten mph?
Would you rather continue with your life or restart it?
Life is treating me good with Gods blessings, and I see no reason to restart.