Today on the Buzz we speak to the team at Foundation of Goodness on a milestone they have achieved with their project Village Heart Beat, now opening their 10thcenter at Bandarawella, opening doors to youngsters and women to further themselves. You can always contribute by sponsoring a kid or even volunteering your time to teach or share your skills.
The Foundation of Goodness was established in 1999 and has worked extensively following the 2004 tsunami that devastated the lives of thousands of Sri Lankans to develop a one of a kind, holistic rural community development model which today delivers a wide range of programmes to over 15,000 beneficiaries every month, from 300+ villagers in the South, North and East of Sri Lanka, free of charge, via their 30 empowerment activity sectors which include Arts & Multimedia, Children, Enterprise & Empowerment, Environment, Housing, Dental, Medical & Psycho-social support, Scholarships, Sports Development & Management, Sustainable Income Generation, Village Heartbeat Empowerment Project, Village Welfare & Development and Volunteer Management.
When the years of conflict came to an end, the Foundation of Goodness extended its development activities to the post-war North and East of Sri Lanka and have been working in the North since January 2011, reaching over 39,000 beneficiaries to date, with uninterrupted monthly visits to introduce, maintain and expand a variety of programmes including village infrastructure development, sports development, libraries, IT centres, schools development, water and sanitation projects, livelihood and vocational programmes,micro finance projects and have distributed over 4,040 bicycles to needy beneficiaries in partnership with Sri Lankan Cricketer Kumar Sangakkara and his 'Sanga's Bikes for Life' programme.
today I spoke to them about the VillageHeart beat Project.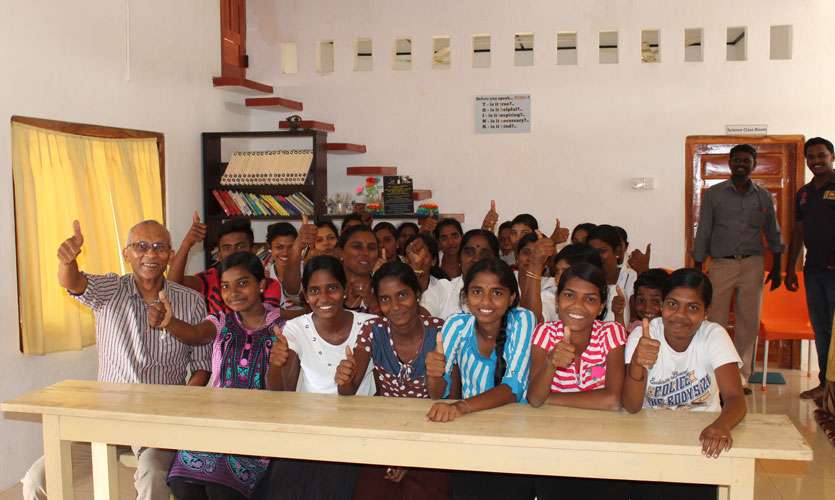 1.Tell me about the project?
In essence, the Centres are designed to empower rural disadvantaged villagers, especially through English and IT training which are essential in developing skills necessary for lucrative career opportunities that can then lead to upward socio-economic mobility, breaking the cycle of poverty they are trapped in.
Other programmes on offer also include life skills &good values, educational subjects, vocational training and sports to help them make better progress, overcoming the disparity between the urban and rural communities.
Currently, the 10 Centres serve over 7,500 beneficiaries from 130+ villages free of cost, every month.
2.How many have started and where are they located?
10 locations are currently open, with plans to establish 15 more in addition to our flagship model in Seenigama (The MCC Centre of Excellence and Sports Academy) the one of a kind holistic rural community initiative encompassing 30 empowerment activity sectors, the below Centres titled Village Heartbeat Empowerment Centres are situated as shown below:

Udumulla- Galle District
Rathgama- Galle District
Hingurukaduwa- Moneragala District
Gandara- Matara District
Eravur- Batticaloa District
Thirukkovil- Ampara District
Mathagal- Jaffna District
Oddusuddan- Mullaitivu District
Murukandy- Kilinochchi District
Bandarawela- Badulla District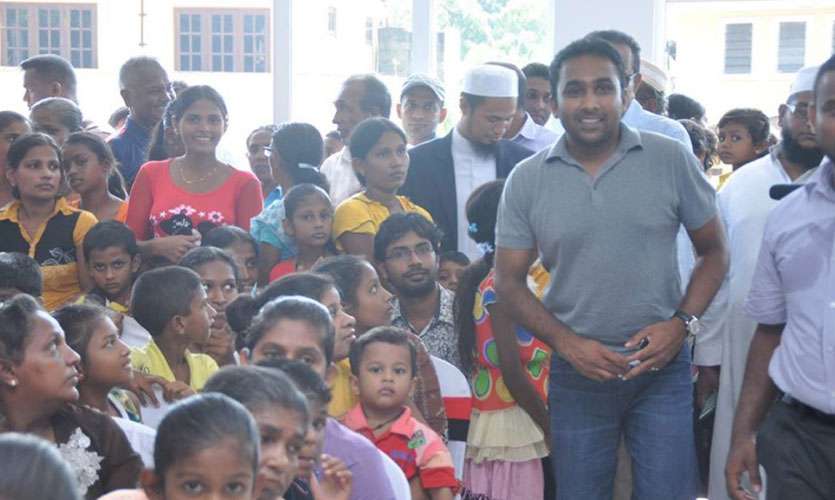 3.What was the thinking behind this project?
This initiative, we believe, is an ideal solution to alleviate poverty by elevating their standards, harnessing the rural talent and skill of the disadvantaged that is enormously abundant in villages to provide them with opportunities, facilities, training and exposure like the urban kids are blessed with.
4.How can one get involved in this project?
There are many overseas and local volunteers who reach out in adding value to consolidate these productive programmes and impart their expertise in numerous ways, which sometimes gives Sri Lankans living overseas an opportunity visit their original hometowns which gives them a sense of pride to get involved, returning to their roots.
We have accommodation for at least two volunteers per Centre and for others, there are more than enough places situated nearby for homestays where they can also experience the hospitality and kindness of rural homes that Sri Lanka is famous for or other accommodation options of their choice within close proximity.
Many such volunteers have left legacies behind which is truly admirable and praiseworthy.
.