I would say that two of Sajani Amarasiri's best characteristics are bravery and determination. This businesswoman and Instagram influencer

has been brave enough to leave behind a successful career at Microsoft in Seattle, Washington and start a business here in Sri Lanka. Her determination is already helping her new venture, known as Colombo Cooperative, on its ascending path to success. We met up with this lady boss to get to know her better…
What would you say has been your greatest professional accomplishment to date?
This is a tricky one to answer because I have so many dreams and I don't think I'm exactly where I would love to be – yet. I want to change so many lives, do a lot of impactful work and build businesses that are meaningful and profitable for people, so I have huge dreams. However, up until now, I would say that graduating from college, getting into a company like Microsoft and working among the brightest minds of the world has been a really fulfilling adventure.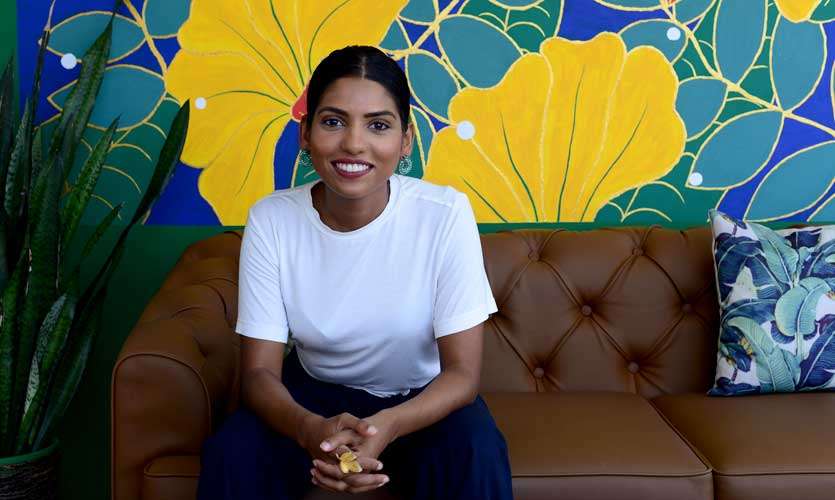 What or who has been your greatest influence and why?
My parents are my eternal source of inspiration. They have worked super hard; they built up their lives from scratch and gave us an excellent education. My dad recently started a business at 60 years of age - that is the best example of it being never too late to start anything! I am so proud of them and what they've achieved.
Tell us something that the closest person in your life totally loves about you and something that totally drives them insane.
Let me call my husband for this one!
Roshane: "I would say that the best thing about my wife is her determination - when she sets her sights on something, she puts 100% into it to get it. What drives me insane is when something doesn't work out or she gets stressed out, it all falls on me!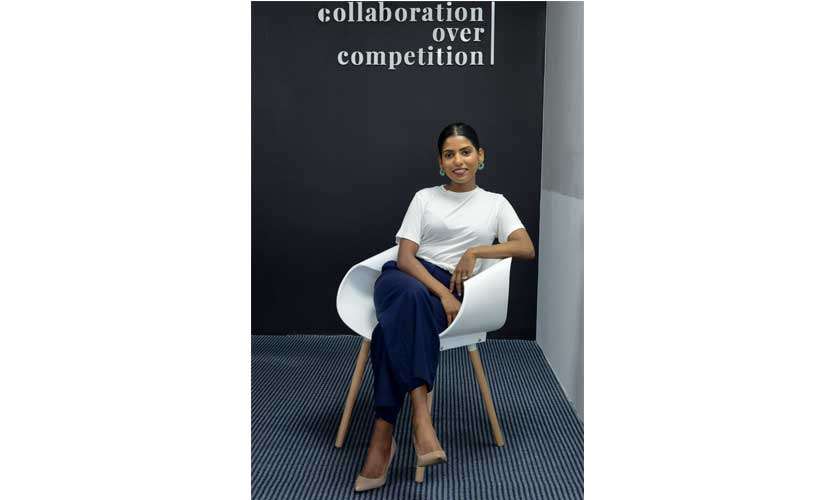 What is the biggest risk you have ever taken?
The biggest risk I have ever taken was recent! I left corporate America and my amazing team at Microsoft to get fully focused on Colombo Cooperative and all the other start-up businesses that I want to do. Leaving career stability behind is a huge risk, but you just have to jump all in and have faith that it will all pay off.
What advice would you give to a budding entrepreneur?
As I am a budding entrepreneur myself, I have no authority to say too much on the subject, but let me share some of what I've learned:
-Always be prepared for failure because it might from a direction you do not expect; stay the course and remember why you started. Things will pick up and you will make it.
-Starting a business isn't always glamorous; be prepared to work hard and remember that nothing should be beneath you.
-Network, network, network! Don't just keep your ideas to yourself as you're not doing yourself or your ideas any good. Discuss them with people who can advise you and if the ideas turn out to be bad, you won't be wasting too much of time on them.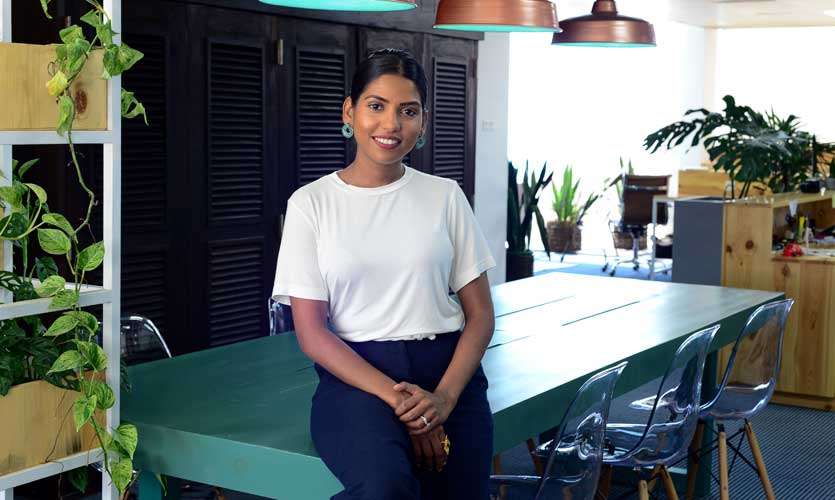 For the benefit of our readers, what is Colombo Cooperative?
Colombo Cooperative is a community-driven, co-working space in the heart of Colombo. A lot of wonderful people come together to work and we have amazing flexibility, mentoring programmes and many more value-added services for anyone to start up their business and meet other entrepreneurs under one roof.
What do you love most about being Sajani Amarasiri?
What I love most about me:
I have a super strong
mindset
and an attitude of 'I can do it' or 'I can figure it out', however challenging the problem may be.
My support system - I don't think we can do anything without the people around us, so my husband, family and friends are a big part of my life and I am ever so grateful for them all.
Pix by Kanishke Ganewatte