Narrating Stories through Wedding Photojournalism
The only way I can describe Geeshan Bandara's wedding photography is that it's strikingly unique and open to various interpretations. He is not just a photographer, but a wedding photojournalist whose biggest reward is telling stories through his pictures about the special moments of a couple on their wedding day. We hung out for coffee recently and he had so many stories to tell! I do hope you will enjoy reading this interview with Geeshan as much as I enjoyed writing it.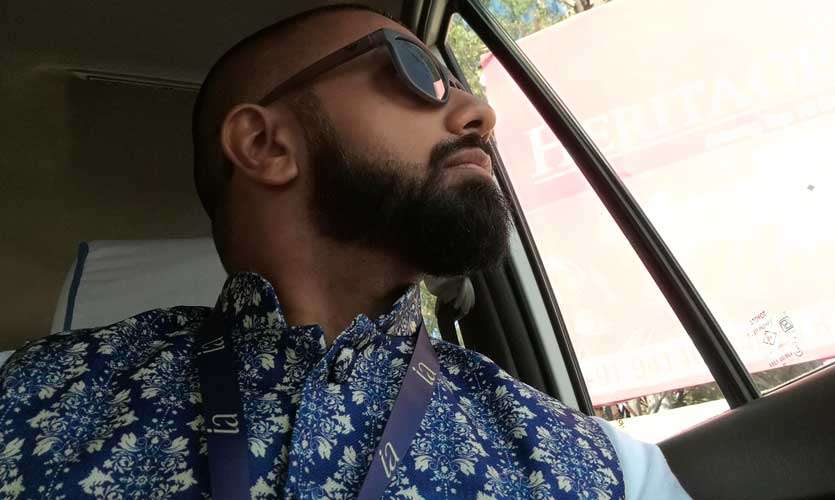 Tell us the story of Geeshan Bandara

.
Like many others before me, I stepped into photography as a hobby. My father is a photography enthusiast and the more I learned about photography, the more I appreciated it. I started out in the footsteps of my father, studying Engineering. This was a far cry from the artistic world of photography, but one day I did a 180° and started pursuing my passion. I began by studying photojournalism in Canada and then moved into wedding photography. I started off by doing wedding photography for friends and the requests kept coming in. When I moved to Sri Lanka in 2010, I started pursuing wedding photography as a profession, my goal
being
to capture the most powerful and compelling images to which everyone will always return.
What made you choose wedding photography as opposed to fashion or some other genre?
Wedding photography utilizes so many different skills from other areas. I constantly use fashion, architectural, landscape, elemental and photojournalism skills in covering weddings. Even though they can become quite chaotic, you find beauty in the chaos and that beauty lies in capturing the little things that everyone else misses. I derive immense satisfaction when we're able to give something to the client that lets them revisit their special day. Client satisfaction is the biggest reward I get out of my profession and that is what makes me happy being a wedding photojournalist.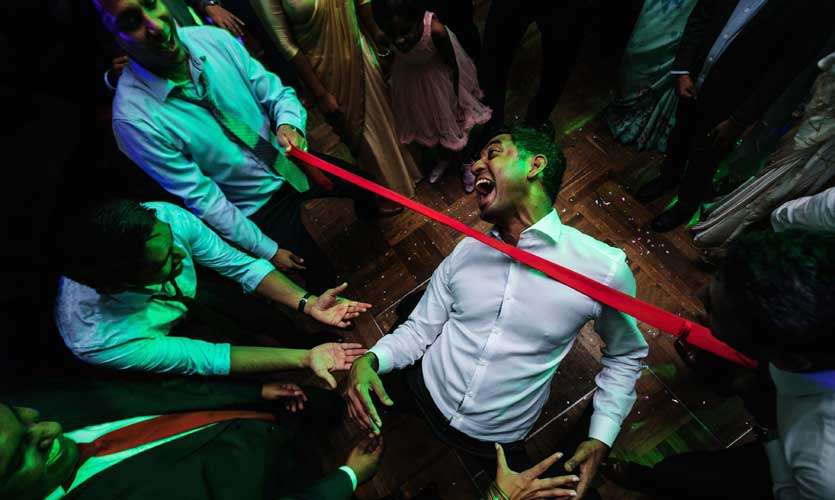 Why do you think your clients love your work?
Our clients come to us because they want
an unconventional
and artistic documentation of their wedding day. In addition to this, I've had the pleasure of hearing many clients laud our professionalism and communication skills, from being highly responsive to being helpful with suggestions and anticipating their needs.
How would you deal with different couples at the same wedding location?
Each couples' story is unique and how you show that difference is not from the location, but from the story of the two individuals, the family and the friends. Ultimately, it's all about the people, and no story is ever the same - unlike other wedding photography studios, this isn't a problem for us.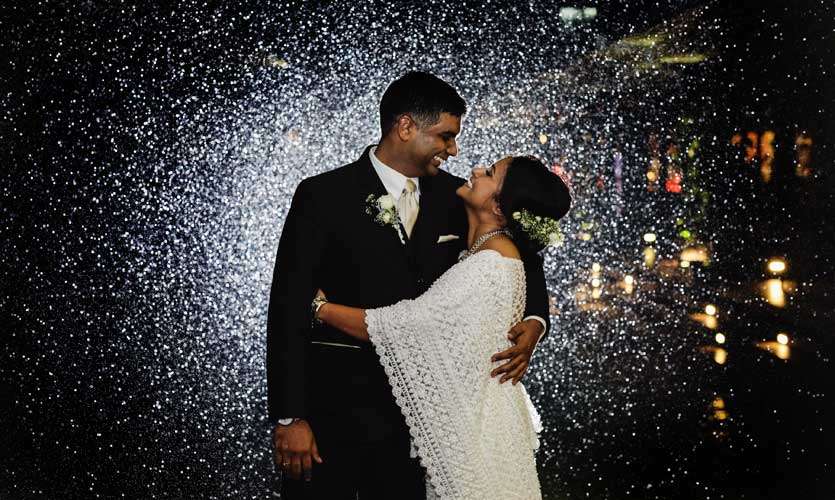 What do you count as your sources of inspiration?
I draw inspiration from many different things. On the actual day of the wedding, I can be inspired by the people I see, the sights, the sounds
and
smells. I'm heavily influenced by the film medium, looking to acclaimed filmmakers like Wes Anderson and Wong Kar-wai.
In photography, I'm influenced by the legendary wedding photojournalism team Two Mann Studios, war photographers like James Nachtwey and Henri Cartier-Bresson - a master of
street
and candid photography.
What are the highlights of your career?
I was the first locally based photographer to win an esteemed Fearless Award - once in 2015 and again in 2018. Fearless Photographers is an international society that is heavily influenced by a documentary-style approach to wedding photography and counts the best wedding photographers in the world among its members.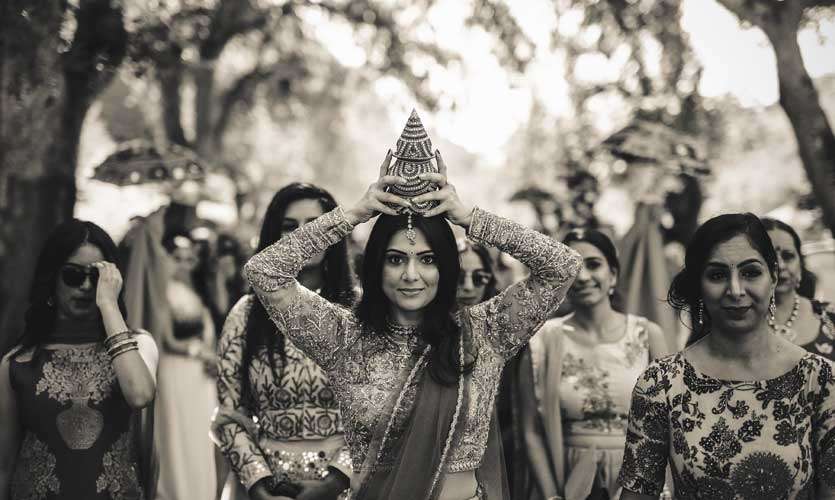 The biggest highlight, however, is the recently concluded wedding of Isha Ambani (daughter of the richest man in India) to Anand Piramal, which has been described as literally the wedding of the century. This wedding saw the likes of Beyonce, Hillary Clinton and scores of A-list Indian Celebrities attend and I even got to be an integral part of the wedding rituals.
It was a once in a lifetime experience, full of grandeur that very few in the world would ever get to experience and I feel immense pride at being hand-picked among a team of other award-winning photographers to cover this prestigious event.
Tell us a bit about your approach to your work...what do you want your images to capture?
The little things that tell the story of the day, such as the impatient page boy bumping into the wedding cake, or the stoic father of the bride getting very emotional - which we refer to as 'the moments in between the moments'. I must also be among the extreme minority of people who love shooting in the rain as it adds a completely magical, surreal element to a wedding. Some of my rain captures have been described as having an exquisite and unique beauty.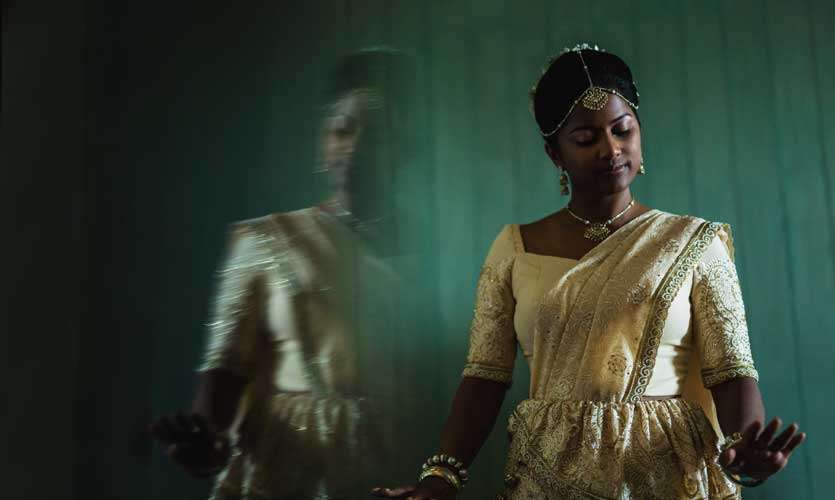 What are you passionate about besides photography? What do you do in your free time?
I love exploring new countries and seeing wildlife with my wife, though I,
unfortunately,
don't get a lot of free time. There is a delicate work-life balance that one must maintain- something I'm sure other photographers can relate to. One of the successes in your business is you knowing when to take time off.