'Bossing It' is a spotlight on interesting people with interesting stories doing inspirational things, whether professionally or personally. From entrepreneurs to celebrities to public figures, 'Bossing It' aims to highlight the stories of inspirational Sri Lankans across all walks of life to show that anyone can do what they set their minds to as long as they do it "like a boss!"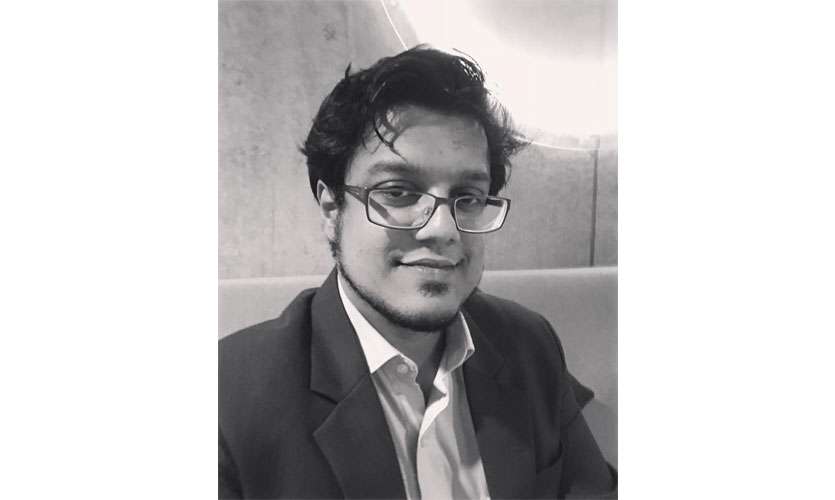 Rohitha Perera, CEO, Editor and all-round boss
Rohitha Perera is one of those conversationalists who can strike up and maintain a lively conversation with practically anyone. A skill, I'm sure, he finds most useful in his day-to-day life as the CEO of start-up Cyaniq Global as well as the Editor of Esteem Prime, Sri Lanka's oldest lifestyle magazine.
Rohitha is the kind of person you want to chill with over a libation. Ever-ready with an amusing anecdote or a bit of serious advice, an evening with Rohitha is always well-spent.
Back in the day
A tail-end member of Generation X (and very proud of it), Rohitha's experiences growing up in the 80s are quite different from those growing up in the 90s and beyond. Long before the advent of the internet, Rohitha's main mode of study was competing for textbooks from the British Council Library. On the
side
he also developed a passion for Greek philosophy, T.S. Eliot, Shakespeare and Jacobean drama, loosing himself in these books that gave words to his feelings.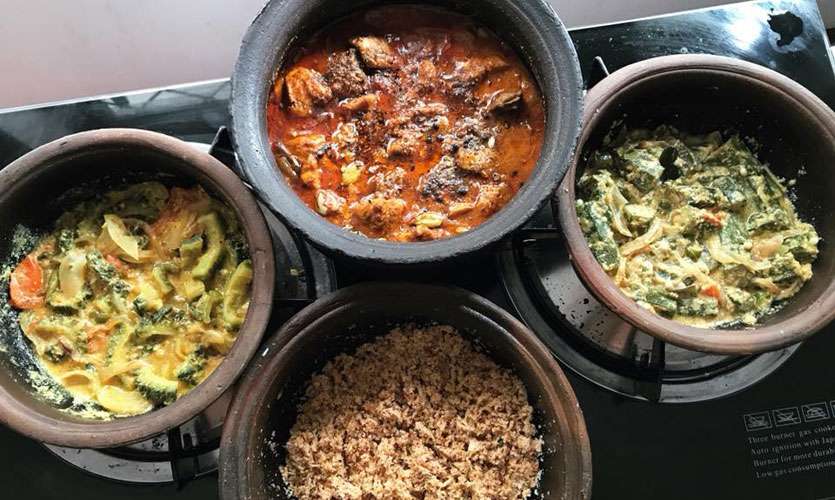 An alumnus of Colombo International School, Rohitha grew up in a time when careers and life-paths were much more rigidly defined than they are today. His choices were to be an engineer, a doctor, a lawyer, or an accountant if you didn't want to pursue the first three. Never really one for following the status quo, he chose to flirt with the Arts (the ugly step-sister of career choices) studying English Literature, Classical Civilization and British History for his A Levels and going on to study business, completing his BSc (Hons.) in Business at Manchester Metropolitan, Colombo. His memories of higher education are not fond. However, through learning business Rohitha was able to keep fuelling his hidden talent: writing.
For Rohitha, writing was a passion, an outlet to express himself, and he found his head turning to journalism. Every writer wants at some time to be published, and eventually, he found himself walking through the doors (which, at the time, happened to be very close to his favourite pastry shop) of Esteem. As a freelance writer starting out at Esteem, Rohitha began doing reviews and interviews, particularly of celebrities, getting to meet a whole cross-section and hone his formidable schmoozing skills. Rohitha's journey at Esteem has been a long one: from freelancer to junior writer to feature writer then deputy editor and then his current position of Editor which he takes on fully as of this month.
Esteem was recently bought over by Tari Lawrence – who is very much a businesswoman at heart – and under her guidance, it has grown substantially into a lifestyle magazine that offers bespoke content for the entire family. It is largely thanks to her vision, her level of interactions with various industries plus business acumen that has led the magazine to be what it is today.
Not all smooth sailing
Despite Rohitha's passion for writing and his enduring association with Esteem spanning some 20 years, Rohitha has always remained open to new journeys changing careers several times over the years.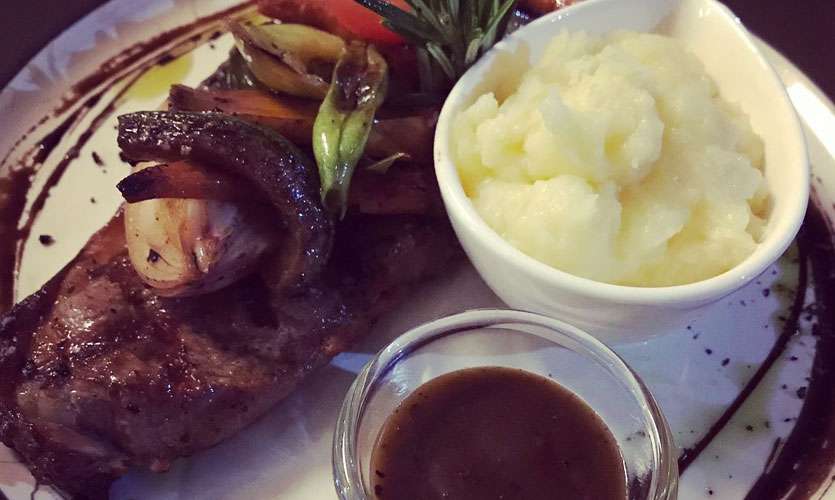 He's gone from freight forwarding to banking to HR to corporate communications before finding a niche for himself in advertising. The powerful mix of creativity and writing led to Rohitha heading the creative department of a second tier ad agency in the late 2000s right around the time social media was making its first appearance on the global stage.
Social media and it's gamut of professions, from social media marketers to content creators, fascinated Rohitha, leading him to pursue a career in social media before taking a break to look after his mother who was dying of cancer.
It was around this time that Rohitha met Dilshan Senaratne, the founder of Cyaniq Global which led to Rohitha's greatest professional challenge yet: being CEO of Cyaniq Global.
Rohitha with the Cyaniq Global team
Cyaniq Global: The Content Company
Cyaniq is a specialized writing service and full-service communications company based in Sri Lanka. That is the official description of what Cyaniq is, but in simple terms – they specialize in the art of writing. Cyaniq's services include award submissions, white papers, case studies, corporate profiles, ghost writing, annual reports, website content, press releases, blogging, SEO writing, social media content with a focus on LinkedIn, reviews, and a lot more.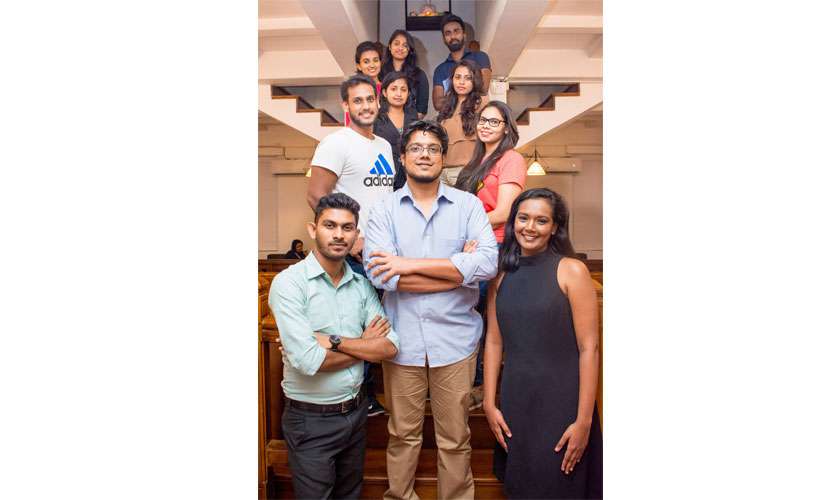 Although a digital company, Cyaniq works largely through referral, with one satisfied customer recommending them to another and so on and so forth. Cyaniq's customers include LAUGHFS Holdings, Cinnamon Resorts, CMA cgm, INSEE, JLanka, EMP, Hemas Travels, Ogilvy, Multifinance Plc, MyLinex, John Keells Properties & CLEFF Consultants. A lot of the work Cyaniq does is specialized and subject to NDAs.
Being the boss
As CEO, Rohitha's job is to take this relatively young company and consolidate it, building on its strengths and limiting its weaknesses. His plan for this is simple. Focus on what Cyaniq does best: delivering flawless content that is properly articulated across various mediums.
The future is all about evolving and transitioning; the East is behind the West to a certain degree when it comes to trends in content creation etc. The bar for excellence when it comes to content will be raised, content will have to be more engaging, there will be a great focus on thought leadership and industry insight, and content that is hyper-targeted.
For Rohitha, being a CEO is about understanding people. From clients to employees, it's all about understanding needs and finding a way to give people what they want. His talent with people is something he has been able to hone through his various life experiences and also through gut instinct. In terms of executive role models, Rohitha looks up to the late great Sergio Marchionne who drastically changed the fortunes of Fiat and Chrysler. He was a real ruthless taskmaster, an exceptional negotiator, and a proponent of hard work, all of which Rohitha is too.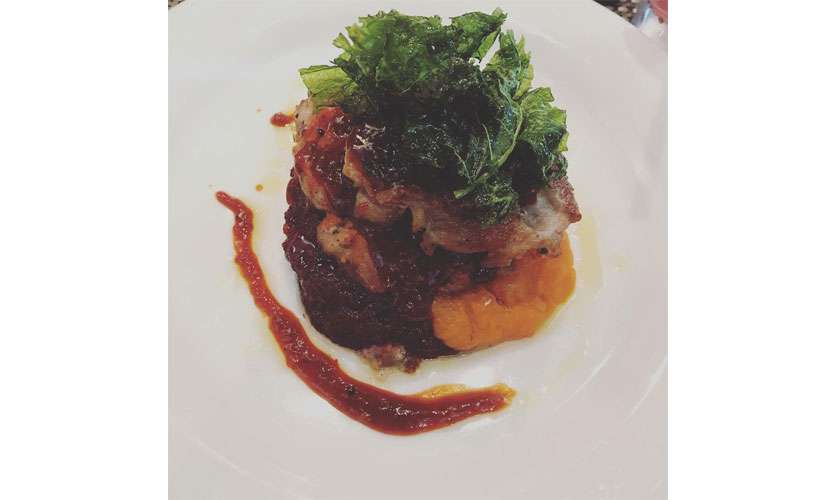 What else makes Rohitha tick
For Rohitha,
it's not always work
work work. This is someone who also appreciates his
down time
and who uses it to follow his interests which, like anyone's, are quite varied.
Reading is a huge passion, on weekends Rohitha can always be counted on to spend the morning reading either an old favourite or something new with a big mug of coffee to keep him company. His literary harem is quite diverse, from the likes of Stephen King to Orhan Pamuk to Thomas Harris to L. P. Hartley to Sophocles.
Rohitha used to be a fervent follower of Kyokushin karate, learning under the eminent Shihan Nanda Siriwardena. Other eclectic pursuits (at one time or another) have included tap dancing, learning the geta beraya and the piano.
Travel is also a huge influence in Rohitha's life, both locally and internationally, though now, with building up Cyaniq to become the next big name in content creation, he no longer has as much time as he did to explore the world around him.
And last but not least, Rohitha is a big foodie. While he does a lot of his own cooking (utterly spicy from the looks of things) and loves a good home-cooked meal, his favourites about town (to name a very select few) are the Gallery Café, 1864 at the Galle Face Hotel, Robata Grill at Movenpick, The Grill at Kingsbury, the London Grill at Cinnamon Grand and Royal Thai at Cinnamon Lakeside
He's also a shutterbug, and loves documenting his own culinary adventures as well what he snaps when he's out and about. Check out his Instagram rohitha_s_perera for regular and enviably mouth-watering updates on what goes into Rohitha's belly.
Becoming a boss
There is no proper formula for being a CEO; this is apparent. It's all about how different people approach their companies and their employees and work to enhance and optimize their resources.
That said, Rohitha's views on what it takes to be a person in command is interesting. Rather that it being something one is "born to do" it is a combination of your traits and using them to your advantage. For example, it is widely accepted that Conscientiousness (being organized and self-disciplined and diligent) is an important marker for success while having a proclivity towards Neuroticism (being emotional) means your chances of success goes down.
Rohitha's journey hasn't been easy. It's had its ups and downs. His first job was carrying boxes of A4 paper under and down staircases and taking hundreds of photocopies. It's all about how he has approached it and used his strengths to his advantage that has made him what he is today. That and his perseverant attitude. As Rohitha himself said during our fascinating chat "…that's work and there is no shame in work. Start from the bottom and enjoy the journey".