Please give us a little introduction to yourself?
My name is
Nadhisha
, I'm 28 years old and I am a born and bred Sydney-sider. I work as a hair stylist for an amazing business called Gather and Stitch who specialise in hair, makeup and wedding couture. I also work part-time at an exercise/weight loss studio and I am in the middle of creating a line of vegan shoes! I was born in Australia and have pretty much remained in the same area most of my life. I have an older brother who recently moved to Boston in America - he's a super genius and is doing his masters at Harvard.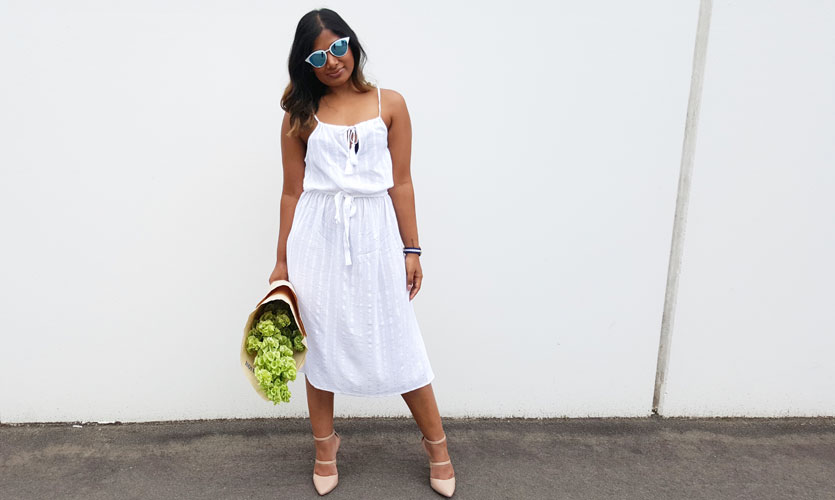 Could you tell us more about your work with Gather and Stitch?
Gather and Stitch is a wedding couture, hair and makeup business founded by an amazing girl called Helani in 2010! Helani makes one-off bridal wear pieces and we have a team of close-knit hair and makeup artists who form the beauty side of the business. I love working with the team. We all get along which makes going to work, not really seem like work and it makes the fr
equent pre-2am wake-up calls not that bad at all! I think we've made a name for ourselves within the Sydney wedding industry for our modern bride "look" - the bride who wants to enhance her own natural beauty whilst being comfortable but on trend. Because of this, we tend to have the loveliest clients who are always so lovely, fun and a pleasure to work with.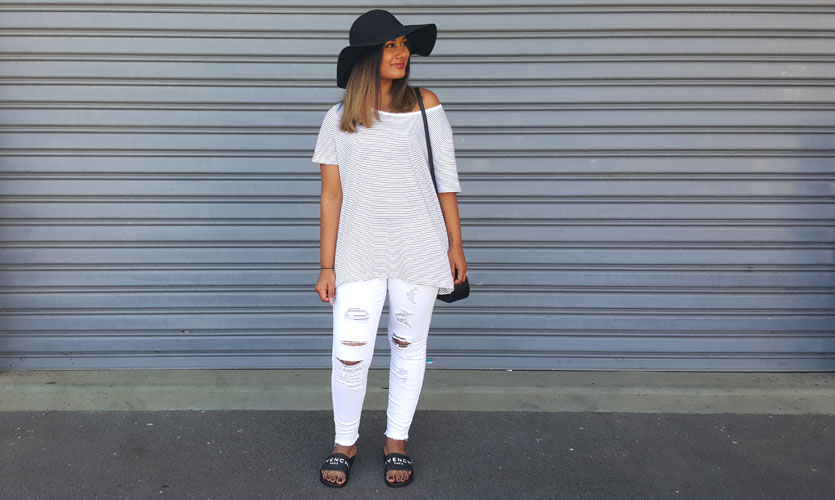 What do you feel has been your greatest success to date?
I think my upcoming line of vegan + ethical shoes is what I am most proud of. I have been working on them for 2 years and what begun as some sketches has turned into a final product.I am excited to work on the marketing side of things in the new year and on the website and see how they go. I am starting off with one style and then progressing onto other styles.
I have worked really hard to make sure that the manufacturers I am using are ethical and treat their workers fairly and I have worked with them to find eco-friendly materials for some components of the shoe. I found that in the vegan fashion market there were very little luxurious, yet ethical/eco-friendly options in terms of shoes, so I hope to bridge that gap to give us more options! It's really exciting to see something that was a teenage dream slowly turning into reality.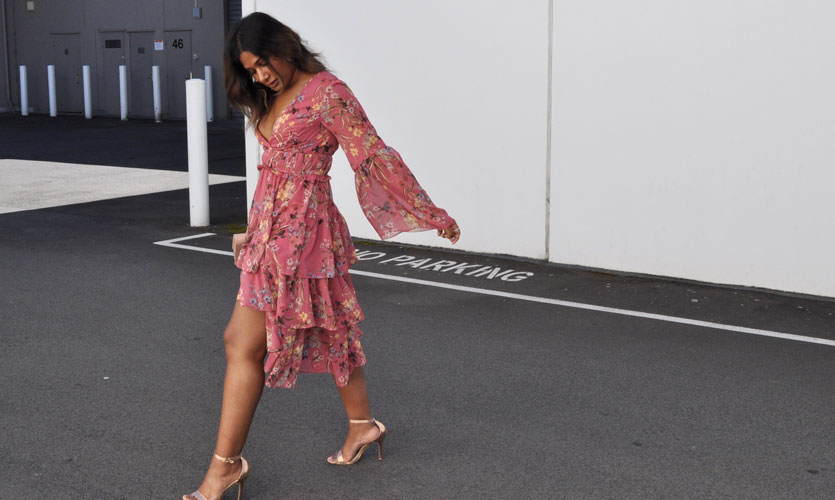 Do you have any advice for anyone who is aspiring to be a hair stylist?
I kind of just stumbled into my role as a hair stylist. I was lucky that Helani, the founder of G&S was a friend and had seen me do my own hair. She somehow saw something in me which I never knew existed. I think if you have a knack and a feel for hair or if you love doing your own hair or even your friends, just keep practising. Watch Youtube or Instagram videos and then practise it on your friends or family. I think when someone in the industry sees that you have a natural talent or a passion for hair, they may approach you, just like how Helani did with me.
Try to put your work on an Instagram page and tag pages with a large following and use popular hair related hashtags. You never know who might be watching!