The Style Files - Deep Conditioning And Hair Treats!
So, you settle into the shampoo chair, get your hair washed, the technician sets out a tray precisely arranged with a vials of mysterious liquids, spatulas and other things. She begins to sweep up portions of hair, letting it toss and fall, to gauge its texture and general well-being. Then the scalp is treated with an oil and rubbed with a fingertip massage. After a mask is applied and worked through and you're left to marinate under a gentle steam. Bliss!
As more of us damage our hair with dye, bleach, heat styling and simple wear and tear, elaborate deep conditioning treatments are emerging as a new hybrid of hair care treatment. With exotic-sounding ingredients, feel-good scalp massages and elaborate application techniques, the treatments resemble a multi-step facial for your hair, they promise, and often deliver, shine, softness, deeper colour and manageability.
Just as the after effects of a facial fade, so too do the moisturizing benefits of these deep conditioning treatments. So in between treatments or, if you're lucky enough to have soft manageable hair, as an alternative to salon conditioning treatments with hair care products when used correctly at home, do what they promise.
They enhance the look and feel of dry or rough hair. Salon-grade products especially have improved as chemists formulate conditioners to work faster and easier on various types of hair and damage.
Deep conditioning treatments offer a solution to a problem that goes beyond what your typical conditioner may provide. Your hair may be fragile, dry, or both and a deep conditioning treatment can, over time, help fix and prevent further damage. All hair is prone to damage. The longer we have it, the more wear our hair gets, and the more damage we see. A deep conditioning treatment may be something as simple leaving your daily conditioner on for longer, or using a separate product all together, like a mask.
Spa Ceylon Aloe Vera Water Grass Nourishing Balm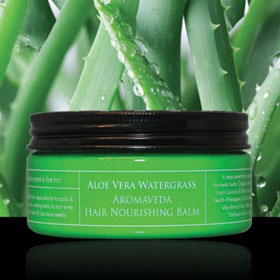 A deep penetrating, regenerative treatment. Organic fresh aloe vera hydrates, and virgin coconut and palm fruit help nourish and fortify your hair, while honey and soya add a rich, silky shine to your hair.
Davines Love Conditioner - Crown Salon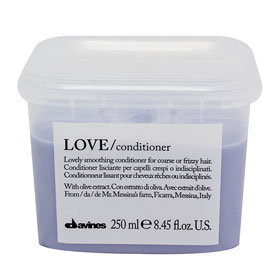 Ideal for frizzy or wavy hair for improved control. Its formula is designed to gently condition frizzy and unruly hair, favouring straightening and giving elasticity and hydration. Winner of Allure Magazine's 2014 Best of Beauty Natural Wonders.
Moroccanoil Intense Hydrating Mask - Ramani Fernando Salons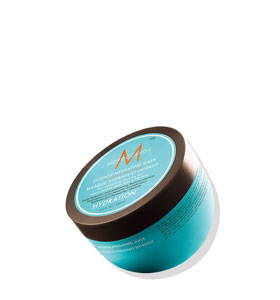 Moroccanoil Intense Hydrating Mask is a high-performance, rich and creamy deep-conditioning mask formulated for medium to thick, dry hair. Infused with antioxidant-rich argan oil and nourishing ingredients, it hydrates and conditions while dramatically improving hair's texture, elasticity, shine and manageability.
Paul Mitchell Super-Charged Conditioner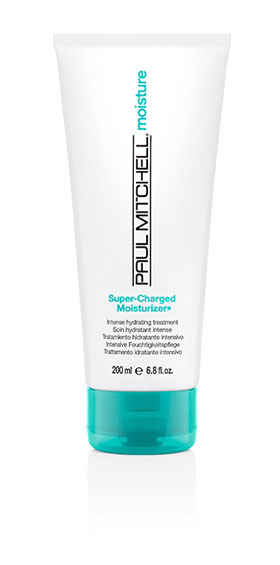 This ultra rich super moisturising treatment gives extra conditioning on a regular basis. Super-Charged imparts deep moisture and shine, greatly improves elasticity and will leave your hair looking healthier and stronger. Paul Mitchell Super-Charged brings beauty and vitality back to your dry, lifeless hair while providing the necessary moisture needed to maintain your gorgeous locks.
The Body Shop Rainforest Moisture Hair Butter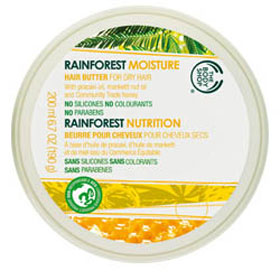 This is a luxuriously rich and is an intensive deep-conditioning treatment for soft, glossy and tangle-free hair.
Text by Minoli Ratnayake