An HR professional in Colombo, Anuradha defines her style in three words; Feminine, Sleek and Dapper.

"I like to dress in formal with a well groomed touch to it and I'm a big fan of drip-dry materials!"
she says,
"I just love to go for a simple and more natural look."
This week on Street Style, we discover what style means to Anuradha.
Gym Look
Today everyone has a sense of fitness. I love starting my day early in the morning with some cardio and ab workouts. For this I have a clingy outfit that is a grass green Nike dry fit top with multicoloured tights and New Balance 520V2 running shoes accessorized by Spy+ polarized shades.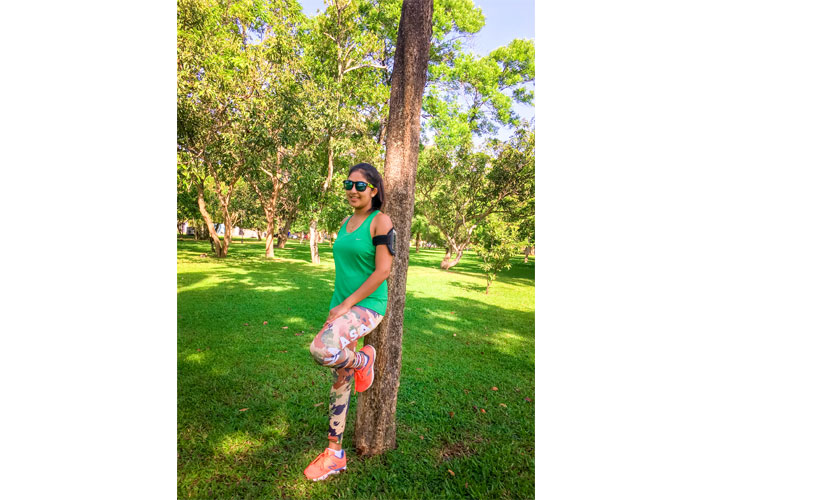 Official Look
For a corporate look I use the trendy off-shoulder pattern which I'm crazy about. This is a pearl white chiffon dress with a mod circle necklace paired with an Old Navy leather handbag accompanied by watermelon pink sunglasses and peach coloured pointed-toe pumps. This whole outfit has a diverse range of colour and I love it!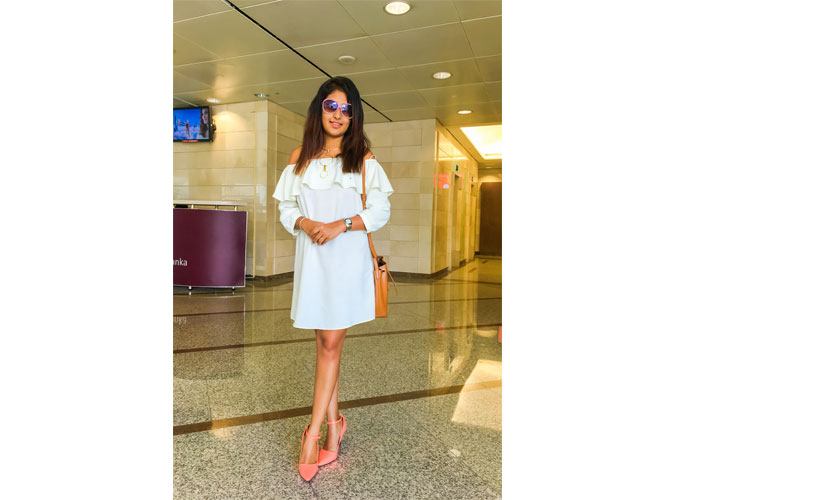 Night Out Look
For a casual night out when I'm relaxing, I always look for something comfortable. This is a deep black cotton dress paired with gold sandals and for accessories I've only used an Omax silver gold watch because I really believe that plain and simple gives an elegant touch.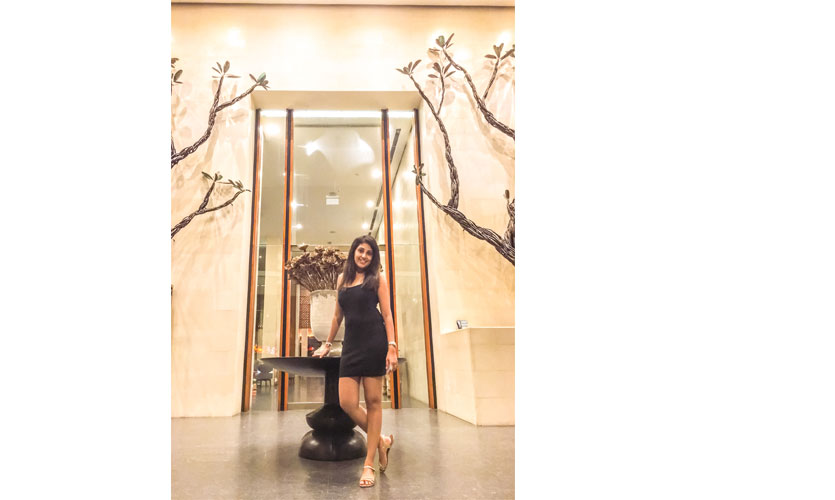 Evening Wear
Occasionally, I wear a Saree for weddings. This is a smooth glossy silky two toned saree with a heavy boarder paired with a rose gold peep- toe platform. I've accessorized with a simple customized wired necklace.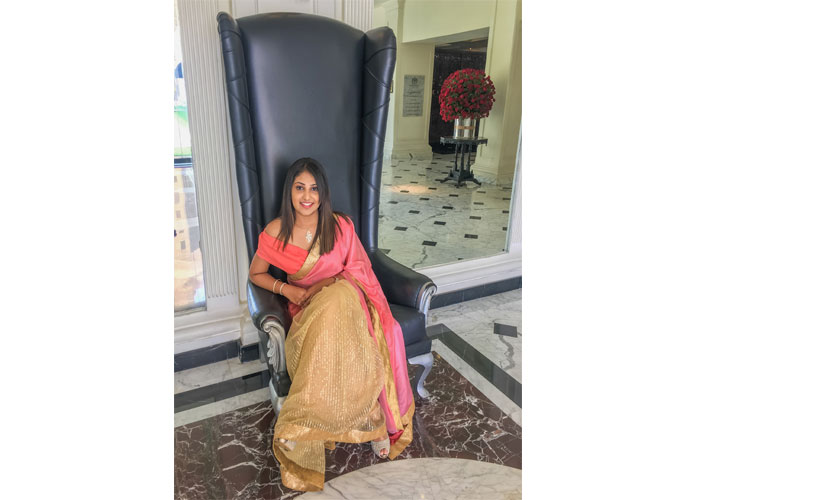 Casual Look
I wore this off shoulder maxi dress with long slit. This is a close - fitting dress with dull and bright colours together. I've accessorized with Dior sunglasses and gold colour slip on shoes together with pigtails and the Kitty Cat Ear band. This overall outfit is perfect to wear on vacation.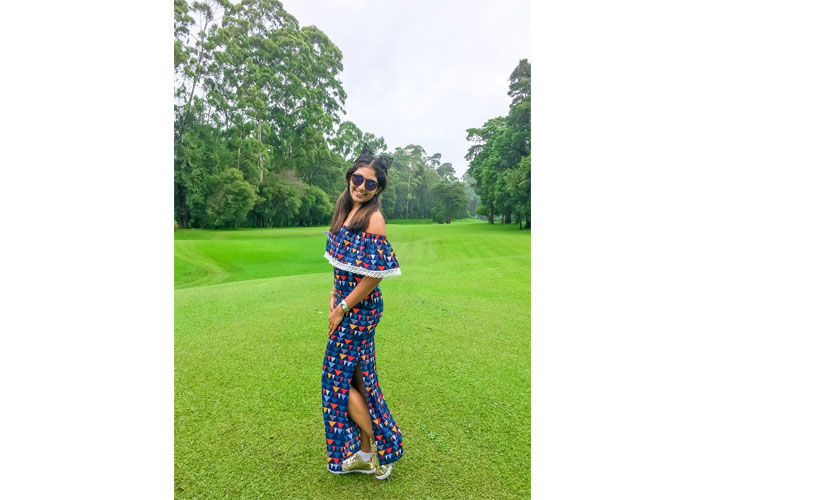 Style Role Model: My style icons would be Emma Watson, Leighton Meester, Audrey Hepburn, and currently Selena Gomez . Each woman has/had timeless style and is/was very feminine about how they dressed. My style pulls inspiration from each one of these icons.
Favourite Colours to Pair: Because I'm a huge colour fan, I love luminous colours. I like blue, green, pink and purple a lot.
Go To Outfit: I like to be comfortable so a short dress with silver or gold sandals is perfect.
Style Must Have's?
I feel a watch is a must because it gives the formal look even for a casual look.
Various shades in different colours and the patterns.
Have a simple touch with matte lipstick.
Make-up Tips?
If you can use matte products it will add more glamour than the glossy products.
Turn a pencil eyeliner into a gel formula with the help of a match or lighter.
Style No's:
Never wear pants that don't fit
Leggings and sweatpants are not for fashion wear.
Avoid horizontal stripes like the plague
Too much accessories
Too much make ups
Ill- fitting dresses
Style Tip:
Cuff your jeans: Cuffs on skinny jeans look best on the smaller side, because they keep the streamlined look of the fitted pants. Make the cuffs about a half-inch wide and only roll them twice.

Cinch a shapeless dress: some ill-fitting dresses hides your shape and can look like it came from your mom's closet. So try to get a clingy dress instead.

Use less jewellery with simple patterns. It will give you extra detailed elegance.